Personalized Accelerated Learning (PAL) Orientation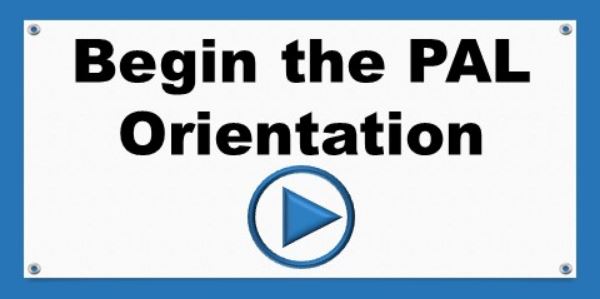 Complete this Orientation (approx. 10 min long) to receive a "PAL flag" on your student account, which will enable you to register for PAL classes.
You will need to enter your name and student ID number at the beginning of this Orientation.
Please do not choose the "Enter as Guest" option.
You must complete the orientation through to the end, including the final step of logging into your MyCanyons account, in order to be flagged.
---
Questions about the PAL program or this Orientation?