College of the Canyons Zoom Resources
What is Zoom?
Zoom is a service for the administrators, staff and faculty of the California Community colleges system, funded by a grant from the California Community Colleges Chancellor's Office. Zoom allows California Community College educators to use the pro-version of Zoom's video conferencing software with their students for free to hold remote lectures and virtual office hours, take attendance, and more.
Why use Zoom?
In a live Zoom session, your students can see and hear you, raise their hand, ask a question, join in a conversation, participate in a poll, and share their screen. You can do all of this, as well as record all sessions in the cloud for easy sharing including transcription, use a virtual background and record screen cast of your screen!
---
For Faculty: Hosting your first Zoom Meeting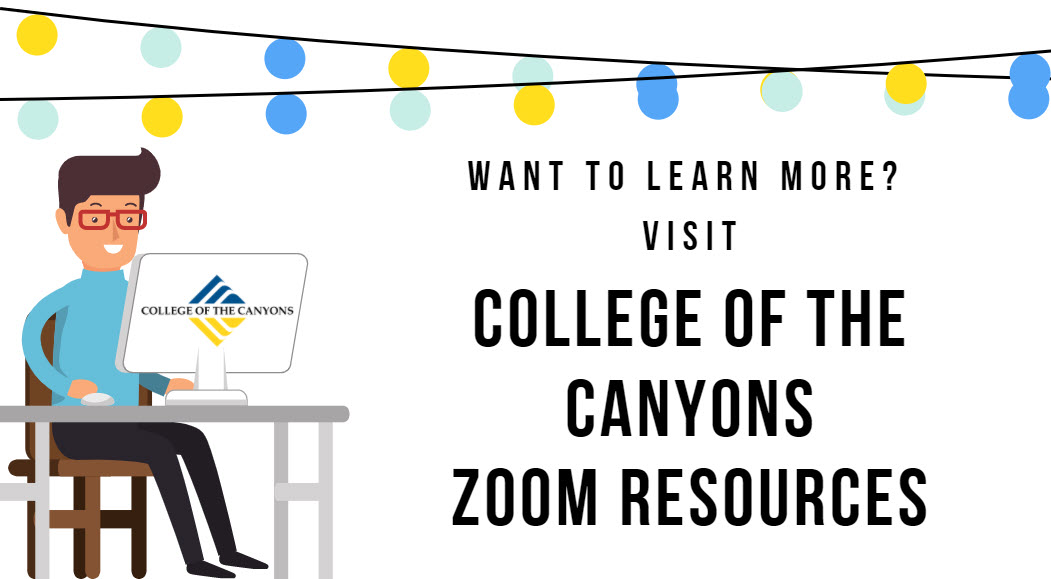 Visit COC Zoom Resources Canvas course to learn about using the NEW Zoom in Canvas.
For Students: Joining a Zoom Meeting
FAQs and Guidance on Requiring Videos-on & Recording Synchronous Classes

Zoom Video Tutorials:
Zoom Resources & FAQs: