For the latest information and resources, please visit COC's COVD-19 Information Website 
Setting up Canvas for Remote Instruction
Consider organizing your content so that it is clear for students where to start and what to do. Items you may want to include are:
A Welcoming Home Page that includes

Include links to specific guides your students may need, such as:

Modules

for content and assignments:

What will students need to finish the term?
Test-drive your course using

Student View

to ensure that everything looks and works as you intend.
Publish your Module

content
Publish your course

(from the Home page) when it's ready for students.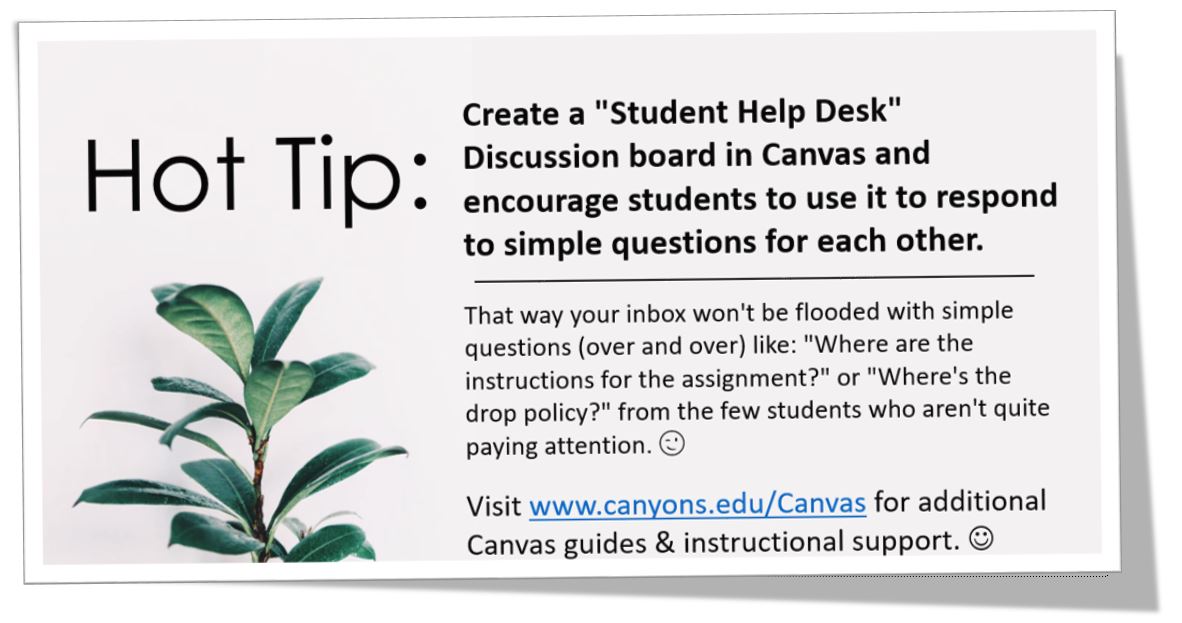 Please feel free to contact one of the following instructors for advice and mentorship from online instructors:

Business

Humanities

Kinesiology & Athletics

Mathematics, Sciences & Engineering

Social & Behavioral Sciences

Non-Credit

Student Services

Visual & Performing Arts

NC/ESL
Emergency Preparedness Resources
Instructional, Student Services, and Shared College Resources
If you have questions or would like more information, please contact us!
Canvas Quick Start Resources