New to Online / Distance Learning?
The Quest for Online Success course can help you learn the tips and strategies to succeed in your new online learning classroom!

What is Quest?
The Quest for Online Success is a self-paced, online course that you can proceed through at your own pace. Use it to become familiar with Canvas (your online classroom), and identify ways to improve in things like technology, time management, and more!
Why Enroll in Quest?




How to Enroll in Quest?
This is the easy part! Click on the link below to enroll in this free, self-paced online course!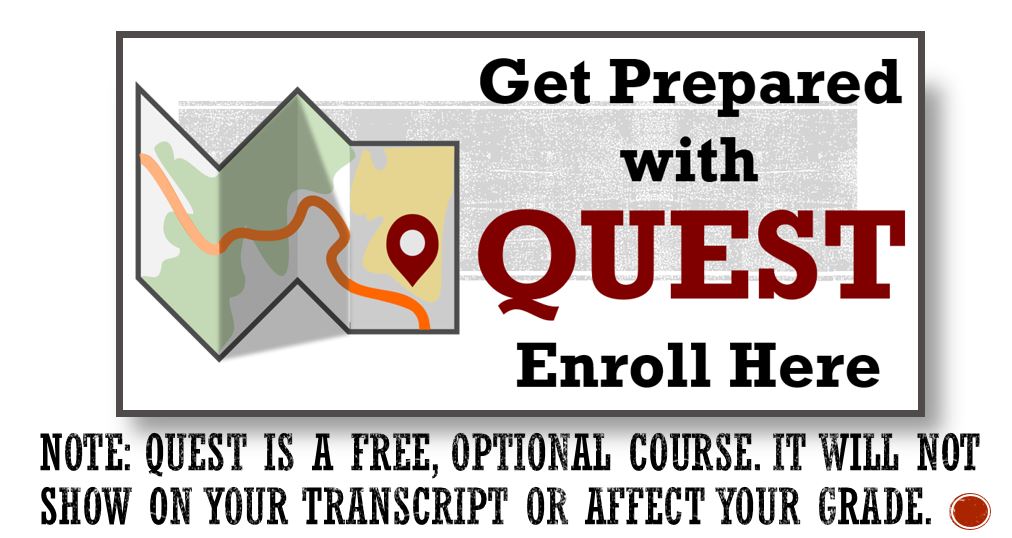 Once you click on the above link, you will be asked to sign into your Canvas account, and then join the course. Please note that this course is not your instructional course. It will not appear on your COC transcript, and it will not impact your grade or GPA. :) If you are unable access Quest, or if you have any questions, please Contact Us!