Adobe Creative Cloud - Students
Please note, this information only applies to students enrolled in online courses that require Adobe Creative Cloud.
If you are enrolled you will have received an email that gives you access to Adobe CC. If you had access to Adobe CC from the Spring Semester, you will need to LOG OUT of Adobe CC from all of your Devices.

---
URL: www.adobe.com
1. Click Sign in
Click "Sign In" in the upper right corner: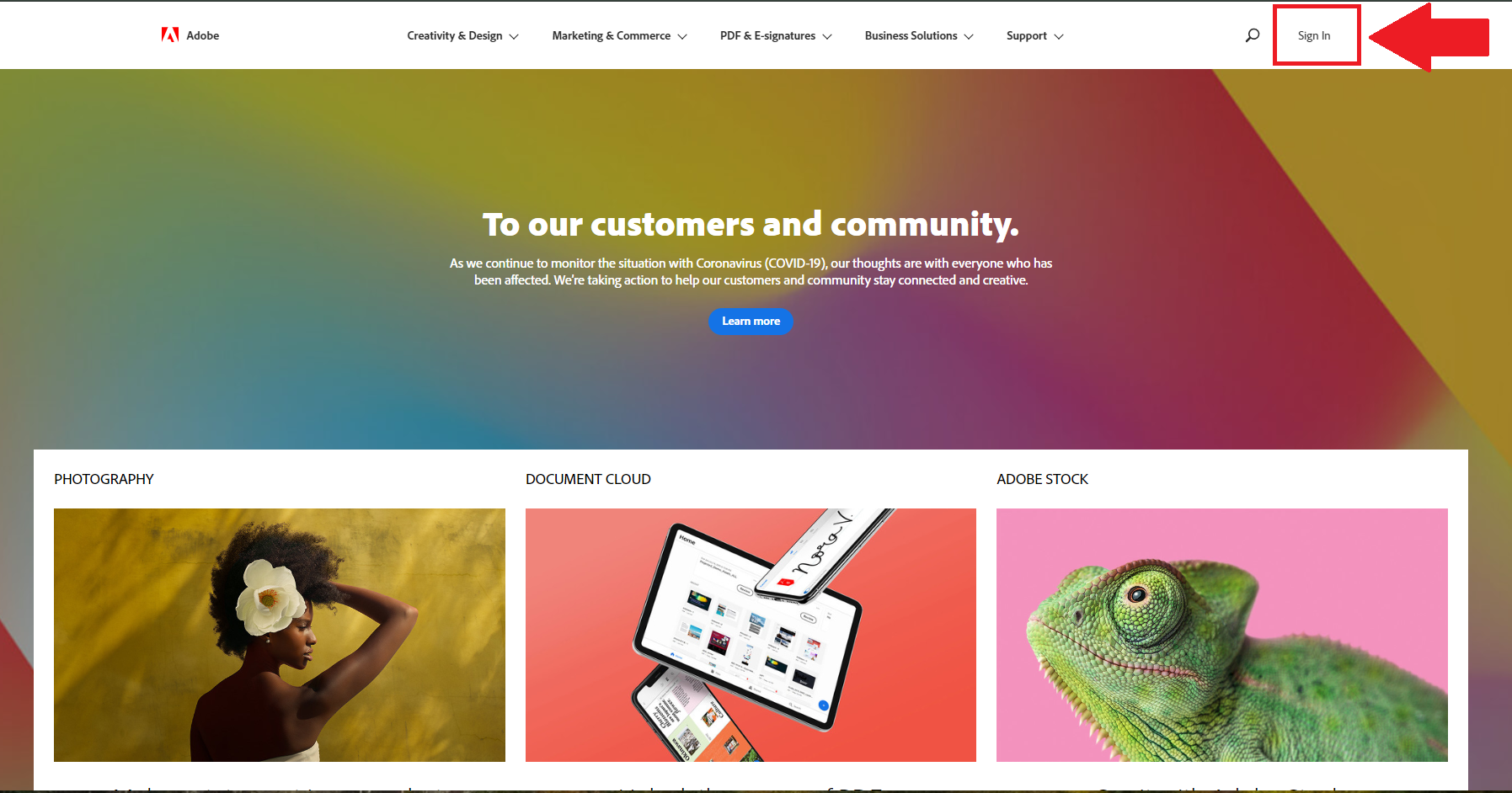 2. Type in your Canyons Student Email
(ie. ckent@my.canyons.edu)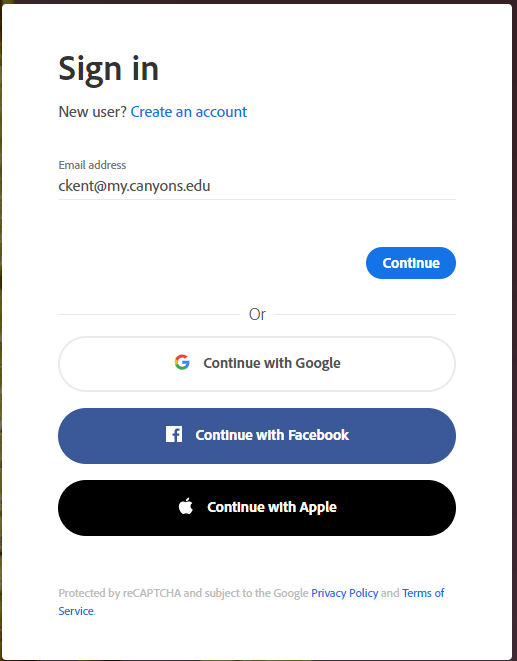 3. Choose Personal Account and Login with your student e-mail address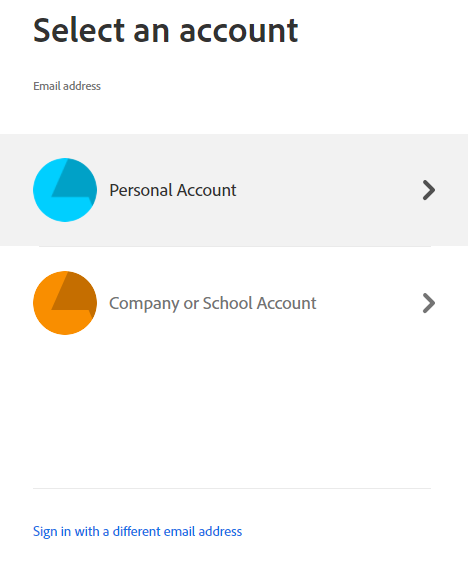 Username: Canyons Email (ie. ckent@my.canyons.edu)
Password: Unique passcode you created
4. Download Creative Cloud and access your apps
To download Creative Cloud click "Install Creative Cloud app"
or select which app along the top you would like, and click "Get desktop app"