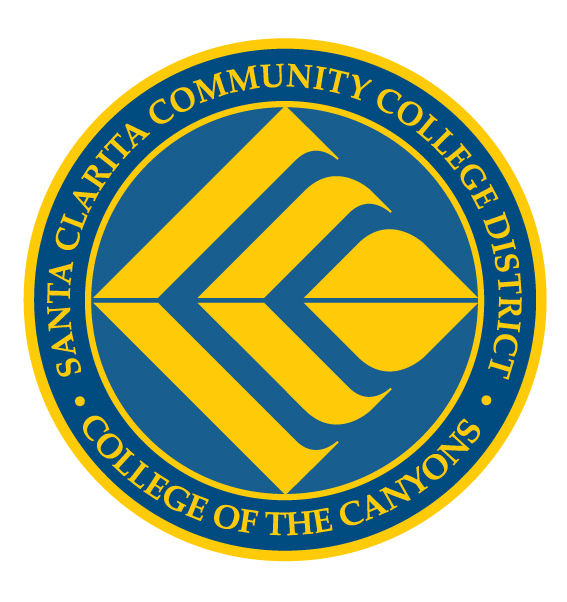 Position Number: CLA21-382
College of the Canyons
Santa Clarita Community College District
announces an employment opportunity for
Student Services Program Specialist II (Academic Accommodation Center)
A Full-Time Classified Confidential Position
Review Date: August 6, 2021
This position is a high priority for our District for the 2021-2022 year and is contingent upon continue available district, grant and state funding.
The Santa Clarita Community College District/College of the Canyons is seeking a full-time Student Services Program Specialist II in the Academic Accommodation Center (formerly known as DSPS).
Who We Are
The Santa Clarita Community District is committed to achieving educational equity for all students. As presented in our District Strategic Plan, which focuses on Access, Engagement, and Success, "Equity, inclusion, and diversity are not goals in themselves, but ideologies embedded in all actions and planning across all departments and functions of our college and its two campuses." These areas of focus demonstrate a resolve to focus on student success and confirm that we are at the forefront of change with integrated planning efforts that both evolve and anticipate the needs of our students. We provide students with a rich and dynamic learning experience that embraces differences — fostering healthy inclusion through inquiry, shared dialogue and reflection to ensure that we promote a sense of community, collegiality and cooperation. When you join our team at the Santa Clarita Community College District, you can expect to be part of an inclusive, creative, flexible, innovative and equity-focused community that engages students, each other, and the community in scholarly inquiry, creative partnerships, and the application of knowledge and success.
The College and the District
College of the Canyons is part of the Santa Clarita Community College District and is designated as a Hispanic Serving Institution (HSI), enrolling approximately 32,000 students each academic year. College of the Canyons has a diverse student population that reflects our focus on enhancing the educational attainment and economic well-being of the community we proudly serve. Detailed information about our student population, including data related to student success, can be found on the College of Canyons Office of Institutional Research, Planning and Institutional Effectiveness (IRPIE) website. Additionally, College of the Canyons, was recently honored as a 2021 Bellwether College Consortium award winner, was honored in 2018 and 2019 with the Champion of Higher Education award, was ranked #1 in Los Angeles County during 2019 as the best two-year college for adult learners, and is rated #1 in Los Angeles County for completion rates by college-prepared students. It is distinguished as one of the top transfer institutions in Los Angeles County.
Who We Want
We value the ability to serve students from a broad range of cultural heritages, socioeconomic backgrounds, genders, abilities, and orientations. Therefore, we prioritize applicants who demonstrate they understand the benefits diversity brings to a professional educational community. The successful candidate must be an equity-minded individual committed to collaborating with faculty, classified staff, administration, students and community partners who share our commitment to closing equity gaps. The Santa Clarita Community College District seeks leaders possessing a strong grounding in academic and student services programs and a thorough understanding of the primary mission of the community college. We seek employees that value mentorship and working in a collegial, collaborative environment, who are conscientious risk takers and transformational leaders guided by a commitment to helping all students achieve their educational goals.
"BIG PICTURE" RESPONSIBILITY:
Reporting to and under the supervision of the Director, Academic Accommodation Center, performs complex and specialized administrative functions as well as technical and operational support duties, many of which are of a privileged and confidential nature relating to the Academic Accommodation Center (AAC), formerly known as Disabled Students Programs & Services (DSPS). Serves as an administrative aid to the Director and as technical support to ensure optimum office performance and service to students. Independently oversees some aspects of the implementation, coordination, and organization of AAC services, programs and responsibilities, relieving the Director of a substantial amount of administrative detail, including financial record keeping. Performs other related duties as assigned.

ESSENTIAL DUTIES:
The duties listed below are intended only as illustrations of the various types of work that may be performed. The omission of specific statements of duties does not exclude them from the position if the work is similar, related or a logical assignment to this class.
Serves as administrative support to the Director, Academic Accommodation Center. First line of contact for campus and community constituents with questions related to AAC activities or issues involving access or process.
Serves as information resource to students, instructors, staff and the public regarding AAC policies, procedures, and practices to extent of authority and training, possessing judgment necessary to determine when matters should be referred to the Director and/or other AAC professional faculty/staff. Interprets and disseminates policies, regulations and operational procedures pertaining to AAC programs and services to staff, students, community members and other educational institutions.
Assists in the coordination of the daily operations of the Academic Accommodation Center (AAC). Plans and organizes daily office activities and functions. Scheduling of college assistants for staffing of front desk, work direction of college assistants, ordering and upkeep of equipment and supplies, and processing work orders on building maintenance and cleanliness as needed.
Serves as departmental clerical support. Composes correspondence and creates reports independently. Initiates and answers telephone calls, screens and directs calls and visitors to appropriate personnel, provides information and assistance to students and the public to the extent of authority and training. Schedules and confirms faculty/staff calendar and appointments. Prepares and types minutes of selected meetings. Inventories and orders departmental supplies and printed materials. Oversees maintenance of student files adhering to legal guidelines. Prepares and updates departmental forms, bulletins, programs and invitations. Distributes incoming and processes outgoing mail. May serve as office receptionist as needed.
Utilizes and maintains schedules using an external online scheduling system.
Maintains an accurate tracking system for hours worked and payroll related expenditures of all college assistants and short term employees. To ensure accuracy, reviews timesheets for timely submittal to Director or other management staff for signature and further processing. Prepares and maintains assigned payroll related reports, spreadsheets, and other documents in compliance with district policy.
Processes hire and rehire documents, schedules interviews, and provides orientation of short-term employees and college assistants.
Assists Director with the coordination, training, and work direction for college assistants and short-term employees assigned to the AAC. Arranges regular staff meetings, trainings, and workshops.
Assists Director with the monitoring of the department budget(s); monitors and tracks expenditures in a timely manner; provides regular budget reports to Director; assists in resolving budget issues and problems; Processes expense reports, purchase requisitions, travel authorizations, reimbursements, and other financial related items. Liaisons with Fiscal Services on Director's behalf.
Monitors and maintains updating of various databases, filing, tracking, and record-keeping systems for AAC services, programs, and projects.
Performs data input for all programs phases, including information that may be of a privileged or sensitive nature. Performs other computer-input tasks relative to the operation of the department.
Monitors and maintains statistical data for state and federal reports as well as for auditing purposes. Prepares, maintains, and formats for distribution a variety of accurate and detailed statistical reports, student records, and other data related to AAC compliance regulations. Uses appropriate software to create and update student databases, requests for information, and other related data sources.
Utilizes specialized software and hardware to image and index a variety of documents related to AAC student records. Creates templates, scans, and verifies accuracy of data capture against original document.Monitors and maintains updating of various databases, filing, tracking, and record-keeping systems for AAC services, programs, and projects.
Provides students with information on College services. Provides information relevant to applications and deadlines. Informs students of College procedures for course prerequisite challenges, placement waivers, and academic waivers, and academic standards petitions. Assists in determining student matriculation status and assists with new student orientation as needed.
Implements student eligibility requirements., Ensures, and tracks AAC student eligibility requirements by maintaining lists of updated and incoming students and/or other related documents. Resolves discrepancies and performs recalculations as necessary. Monitors student eligibility monthly or more frequently for compliance and in preparation for annual review by State auditors.
Participates on committees, task forces, and special assignments, including, but not limited to Screening and Selection Committees and affiliated trainings. Prepares and delivers oral presentations related to assigned areas if needed.
Performs other related duties as assigned.
PHYSICAL CHARACTERISTICS
Sedentary position requires use of a computer and related equipment for extended periods of time; frequently exerting 10 to 20 pounds of force to move objects; communicating and providing information to others; work outside on all parts of the campus and in varying weather conditions. In the event of an emergency, employees will be relied upon to serve as emergency service workers.
MINIMUM QUALIFICATIONS:
Experience:
Two (2) years of full-time equivalent experience working in community colleges, universities, high schools, community agencies, or similar work involving programs or activities to assist the public.
Education:
Education equivalent to an Associate's degree (60 semester units) from an accredited institution is required. Two years direct experience in addition to that identified above may be substituted for one year (30 semester units) of college.
Desirable Qualifications:
Additional experience working with disability and/or assistive technology.
DEMONSTRATED KNOWLEDGE AND ABILITIES:
Position requires knowledge of:
Organization, policies and rules of assigned department or program.
Program/services and student population.
Modern office practices, procedures and equipment. Advanced techniques and operation of personal computer, and computer applications, such as MS Office Suite which includes Word, Excel, Outlook, PowerPoint and Access, and District MIS software.
Oral and written communication skills.
Applicable sections of California Education Code and other applicable laws and regulations related to AAC program.
Recordkeeping techniques.
Technical aspects of field of specialty.
Position requires ability to:
Learn, interpret, and apply legal mandates, policies, regulations, and guidelines and operational procedure.
Work independently and in a team environment with speed and accuracy and with the ability to adapt to frequent interruptions.
Apply knowledge of modern office practices and equipment, including automated word processing, record management and filing systems.
Work effectively and demonstrate currency of knowledge with computers and other forms of advanced technology utilized in providing high quality services.
Organize projects and prioritize work in anticipation of needs and deadlines.
Prepare and ensure accuracy of reports for State auditors.
Maintain confidentiality mandated by policy.
Model appropriate action and behavior while working with and in the presence of others.
Assist Director in monitoring and maintaining budget accounts; input information into related software, prepare clear and concise fiscal reports.
Establish and maintain comprehensive and accurate files and records.
Type with speed and accuracy using word processing, spreadsheet and other business-related software; make arithmetical calculations in like manner.
Apply knowledge of proper English usage, grammar, spelling and punctuation.
Communicate effectively orally and in writing, understand and carry out oral and written directions.
Establish and maintain cooperative working relationships with faculty, staff, trainees, and others connected in the performance of duties.
Adapt to changing student and procedural requirements.
Demonstrate clear evidence of sensitivity to and understanding of the diverse academic, socioeconomic, cultural, disability, and ethnic backgrounds of community college students.
SALARY PLACEMENT
Salary placement will be on Range 30 of Classified Salary Schedule B ($4,643.00 - $7,796.00 per month). Initial salary step placement for new employees is customarily at step 1, 2, or 3 ($4,643.00 /$4,923.00.00 /$5,195.00 per month) of this 20-step salary range.
Probationary period for new Confidential employees is one year. Work year is 12 calendar months. The normal workweek for this position is 40 hours. Paid holiday, discretionary, and sick time are provided. Fifteen vacation days accrue during the first year of employment. A regular work schedule will be assigned, with the ability to occasionally work a flexible schedule as needed.
DISTRICT CLASSIFIED EMPLOYEE BENEFITS
Full-time employees are provided with a diversified program that includes medical, dental and vision insurance including dependent coverage, disability and life insurance as well as Section 125 options. These benefits commence on the first of the month following date of hire. Professional development opportunities are provided to all employees. Educational incentive is available to eligible Classified Represented and Confidential employees.
RETIREMENT: Classified employees contribute to the Public Employees' Retirement System (PERS), a defined benefit retirement plan through the State of California.
CONDITIONS OF EMPLOYMENT
Successful completion of background fingerprint clearance, pre-employment physical examination (disabilities not related to the physical job will not affect the application process) and TB screening.
Proof of eligibility to work in the United States and signing of loyalty oath per government codes 3100-3109.
Meeting applicable eligibility requirements under CalPERS or CalSTRS if you are a current or former member.
Board of Trustees approval.
Official, sealed transcripts are required upon offer of employment.
Position is contingent upon funding and is subject to change.
EQUAL EMPLOYMENT OPPORTUNITY
Santa Clarita Community College District is an Equal Opportunity Employer.
The Santa Clarita Community College District is committed to employing qualified employees who are dedicated to student learning and success. The Board recognizes that diversity in the academic environment fosters awareness, promotes mutual understanding and respect, and provides suitable role models for all students. The Board is committed to hiring and staff development processes that support the goals of equal opportunity and diversity, and provide consideration for all qualified candidates. The District does not unlawfully discriminate in providing educational or employment opportunities to any person on the basis of race, color, religion, religious creed (including religious dress and grooming practices), national origin, ancestry, citizenship, physical or mental disability, medical condition (including cancer and genetic characteristics), genetic information, marital status, sex (including pregnancy, childbirth, breastfeeding, or related medical conditions), gender, gender identity, gender expression, age (40 years and over), sexual orientation, veteran and/or military status, protected medical leaves (requesting or approved for leave under the Family and Medical Leave Act or the California Family Rights Act), domestic violence victim status, political affiliation, and any other status protected by state or federal law or on the basis of these perceived characteristics, or based on association with a person or group with one or more of these actual or perceived characteristics.
Applicants who have disabilities may request that accommodations be made in order to complete the selection process by contacting the Human Resources office directly at (661) 362-3427.

ABOUT THE DISTRICT
Innovative. Collaborative. Entrepreneurial. These characteristics not only define College of the Canyons, they are embodied by the faculty, staff and administrators who make this college unique among the 116 California Community Colleges.
Established in 1969, College of the Canyons is among the fastest-growing colleges in California and the nation. It is widely recognized as a model community college for enhancing student access, success and equity. Its completion rates rank among the highest in the state. The college has established a well-deserved reputation for bolstering economic development and offering innovative career technical education responsive to industry needs.
Guided by visionary leadership, the college serves a 367-square-mile area of northern Los Angeles County that includes the dynamic, growing Santa Clarita Valley. A steady influx of new residents and businesses creates a spirit of possibilities that inspires the college to be flexible, creative and attuned to the community's evolving needs. The growing diversity of the community is mirrored by the college, which qualifies as a Latino-serving institution.
The college's influence in the community is best illustrated by the dozens of collaborative partnerships it has forged with local school districts, government entities and service organizations. Examples include the Performing Arts Center's K-12 Arts Education Outreach initiative, which allows thousands of children to experience the arts each year, and Academy of the Canyons, an early/middle college high school at the Valencia campus that is ranked among the top 10 percent of high schools in the nation.
With campuses in Valencia and Canyon Country, the college offers 92 associate degree programs, including 23 associate degree for transfer (AD-T) options, as well as 71 certificate programs. Classes are offered during traditional fall and spring semesters, as well as shorter, intensive summer and winter sessions. Additional educational opportunities exist at the University Center, whose four-year colleges and universities offer approximately 30 bachelor's, master's and doctoral degree programs, as well certificate and credential programs.
Because of the college's commitment to meeting the needs of the community, local voters have approved two bond measures valued at more than $240 million since 2001. The college also secures substantial funds from the state and millions of dollars in grants each year that allow new, cutting-edge programs to be developed and facilities built to accommodate them.
Given its commitment to growth and innovation, College of the Canyons sets a new standard for what a college can achieve. It is a vital cultural, educational and economic force in the region. Join us to discover unexpected possibilities, the freedom to innovate and an opportunity to shape the future.
APPLICATION AND SELECTION PROCESS:
Applicants are encouraged to complete their applications online at https://www.canyons.edu/administration/humanresources/. If you require assistance, please call the Human Resources office at (661)362-3427 or for the hearing impaired TTY/TDD Line at (661)362-5178. Applicants may check the status of their application online and may expect to be notified within approximately 4 - 5 weeks following the Review Date as to the status of their application.
All application materials must be uploaded online or received in the Human Resources office by the end of the day on the Review Date in order to assure consideration for this position. Postmark is not acceptable for this purpose. Separate application materials must be submitted for each position applied for. Materials submitted become property of the District and will not be returned, copied, or considered for other openings. The Human Resources office is located in the University Center, Suite #360 at 26455 Rockwell Canyon Road, Santa Clarita, CA, 91355.
Your application is not complete until the following required materials have been uploaded online or received by the Human Resources office:
Online District CLASSIFIED Application.
Detailed resume, which includes month/year dates of employment and descriptions of responsibilities at each employer.
Letter of interest

(cover letter). In your letter, please address your qualifications and experience as they pertain to the job duties and the abilities section of this announcement.
Copies of complete and legible

college transcripts

clearly indicating all college units earned and any degree awarded. You can submit unofficial copies of transcripts for application purposes. Copies of diplomas are not acceptable in lieu of college transcripts. Official, sealed transcripts are required upon offer of employment. Please see our website for the requirements for evaluation of transcripts from foreign colleges or universities.
Confidential Recruitment Source Information (voluntary survey).

This is voluntary and is a part of the online applicant profile, separate from the application.
Supplemental Questionnaire.

Please answer the following questions as part of your application packet.Please describe your experience in routine administrative tasks, including maintaining calendars, scheduling appointments/meetings, distributing incoming/outgoing mail, processing requisitions, etc.

Do you possess education equivalent to an Associate's degree (60 semester units) or higher from an accredited institution? If yes, please state your degree, and provide a legible copy of your college/university transcript in your application packet. Copies of diplomas are not acceptable in lieu of college transcripts. If not, and you are using additional years of work experience in lieu of semester units, please clearly indicate how you meet the minimum educational requirement through this additional work experience.
Do you possess two or more full-time equivalent years of experience working in a community college, university, high school, community agency or similar work involving programs or activities to assist the public. Please describe your experience, and include employer name(s), your position title(s), dates of employment, full-time or part-time status (% of time or number of hours worked per week), and your roles and responsibilities. Please provide your total years of full-time equivalent experience you have in this field.
How has your background and experiences prepared you to be effective in an environment that values diversity?
In your experience, what are the challenges faced by those needing accommodations in higher education? Please cite in the programs you have previously worked on, what strategies you have used to address these challenges, and how were those strategies successful.
Please describe your customer service experience, and the roles you have played in serving the public.
Describe your experience maintaining calendars, scheduling appointments, and arranging meetings for supervisors.
Please describe your experience updating websites and social media platforms.
Why do you want to work at College of the Canyons in this staff position?
Letters of reference

are optional.
Please note:
Skills evaluation of candidates for interview may be required.
Travel and relocation expenses are the responsibility of the applicant.
Hiring committees review all complete, qualified application packets. Possession of the minimum qualifications does not guarantee an interview.
"Experience" generally refers to relevant paid experience. In some instances, unpaid experience may be counted as experience towards meeting the minimum qualifications or requirements for the position only if it entailed responsibilities substantially similar to those of relevant paid positions in the field. It is the applicant's responsibility to provide sufficient information and details to the Human Resources office at the time of submission of their application packet. Details should include the organization, contact name and contact information, start and end dates, hours per week, and a list of relevant unpaid/volunteer duties or responsibilities performed. Not all unpaid experience may qualify. Upon offer of employment, an applicant will be required to obtain written verification(s) of any relevant unpaid/volunteer experience.
Current COC employees who are applying for this position: Please be aware that materials from your personnel file are not included as part of the application file; therefore, please provide the same requested application materials as any other applicant.
Applicants are encouraged to apply online. If you need assistance with the application process, contact:
Human Resources Office
(661) 362-3427
TTY/TDD (661) 362-5178 or visit our website at
https://www.canyons.edu/administration/humanresources/
It is the applicant's responsibility to ensure that all application materials are fully and correctly submitted. All materials submitted are for this position only and become the property of the District. Materials will not be returned, copied or considered for other openings. Resumes may not be submitted in lieu of the official application form.
The College is expecting to conduct initial interviews between the weeks of August 16, 2021 and August 23, 2021 and conduct final interviews the week of August 23, 2021 . This is an estimated timeline, and is subject to change.
Position is offered contingent on funding. We reserve the right to withdraw, extend the filing date, reopen, or delay filling this position. Recruitment may continue until the position is filled. This recruitment may be used for future vacancies.