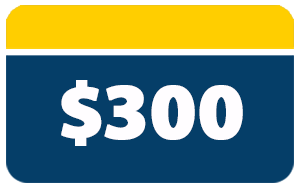 Student Offer
---
Submit proof of vaccination.
Receive a $300 bookstore voucher!
Bookstore voucher will be available three business days after you submit your proof of vaccination.
Voucher can be used to purchase anything (except gift cards) in the College of the Canyons Bookstore.
Once you have submitted your proof of vaccination, you will receive an email in your @my.canyons.edu account letting you know a voucher will be ready for you, what you can use it for, and how you can use it.
Vouchers are valid until June 2, 2022.
Proof of Vaccination