Coronavirus Updates | Keep Learning | Teaching | Working
---
Message for Students
Chancellor Dr. Dianne G. Van Hook has a message for you!


---
You can do it!
College of the Canyons is committed to supporting students as we move in-classroom instruction to remote-learning platforms.
Your success is important to us, and we want to support you in any way we can. These are extraordinary times, and we are working to ensure that we are available and accessible.
This page will be updated frequently as we make adjustments in how to best serve you.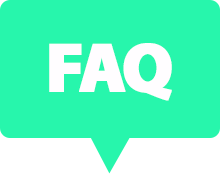 Frequently Asked Questions
Textbook buyback returns for all outstanding books will be accepted without late penalties when students return to campus. Refunds are made in cash and cannot be completed electronically.

Shipping labels will be emailed to students with rental books outstanding.
Rental textbooks also will be accepted without late penalties at the bookstore when students return to campus.

As the college moves to remote learning, we understand some students do not have Internet access at home. Some companies are temporarily offering free or low-cost Internet services. There are restrictions, but please review the information below to see whether you qualify for one of the free or low-cost programs.

Comcast

You may qualify for the Comcast Internet Essentials program if:

You are an active participant in programs such as: Head Start, National School Lunch Program, Medicaid, SNAP, SSI, WIC, VA Pension, Public Housing, TANF, LIHEAP, Tribal Assistance
You do not have outstanding debt to Comcast that is less than a year old. Families with outstanding debt more than one year old may still be eligible.
You live in an area where Comcast Internet service is available.
You are not an existing Xfinity Internet customer and have not subscribed to Xfinity Internet in the last 90 days.

If approved, you could have a home Internet connection in 5 to 7 business days.

Charter/Spectrum

You may qualify for the Spectrum Internet Assist program if one or more members of your household is a recipient of one of the following assistance programs:

National School Lunch Program (NSLP)
Community Eligibility Provision (CEP) of the NSLP
Supplemental Security Income (for applicants 65 or older)

You can apply in English or Spanish:

Charter also offers households with K-12 or college students free Spectrum Wi-Fi for 60 days. (It is important to note that customers who sign up for the free service will automatically be billed for using Internet access after the first 60 days unless they contact Spectrum to cancel the service.) There is no online or downloadable application. To enroll your household in the free Spectrum offer for students, call (844) 488-8395.

Peer Advising

Our Peer Advising Program staffed by College of the Canyons students is available to help. We have many ways to connect beyond email, including Zoom meeting sessions and Google Hangout.

Canvas

For help with Canvas, please visit the Online Education website for video tutorials, tips and tricks. You can also email cvsupport@canyons.edu.

Library

The Library's website has resources for:

Finding full-text article databases and e-books
Receiving reference support via Zoom, chat and email
Finding streaming media
Learning how to use remote Library services and conduct research

The Learning Center

TLC offers online tutoring in math, science, & writing during normal hours of operation. Canvas support for students continues to be available.

California Community Colleges

Answers to questions such as:

With most colleges transitioning from in-person to online classes, what do I need to do to prepare, especially if I've never taken classes on line?
Do you have any other tips for succeeding in online classes?
There are lots of labs that involve in-person training, especially in career education fields. What's going to be done to address this?
What if I don't have a computer or live in an area that has limited or no broadband access?
How are colleges and the Chancellor's Office addressing the issue of access to computers and broadband availability for students who have needs in this area?

If, due to the circumstances of your course or due to COVID-19, you need to drop your course, you have three options:

Withdrawal

You can use My Canyons to withdraw from your course. This will put a W on your transcript and will calculate towards probation or dismissal status. This will also affect financial aid. Students can process this through May 10, 2020 for full semester length courses. Please check with your instructor for short-term class deadline dates.

Excused Withdrawal

You will need to show documentation that you cannot continue with the course based on the COVID 19 pandemic. Right now, the law states you must have documentation. The Excused Withdrawal (EW) will affect your financial aid the same way a W does; however, you can petition through Financial Aid to not have it count in your Satisfactory Academic Progress. You will need to complete the COVID-19 Spring 2020 Withdrawal Petition. Please ask for an EW on this petition if you opt for this option.

Withdrawal with Refund

This option is available when there is a natural disaster beyond the control of the student. You can petition to have the withdrawal (from option 1 above) removed from your record and receive a refund. You would need to show documentation to have the W removed. This can be a letter from you showing you are too ill to continue the course, cannot access Internet, or cannot continue in the remote format of your course. This would affect your financial aid and will not be on your transcript. It will be as if you were never enrolled in the course. That means you may need to pay back financial aid. If this petition is approved, you will receive a refund for the course. You will need to complete the COVID-19 Spring 2020 Withdrawal Petition. On the petition, please ask for the W to be removed and for a refund if you opt for this option.

Before you make your decision, we want to make sure it is the right option for you. Please contact the following offices if any of these circumstances apply to you:

Financial Aid

All withdrawals are included in a financial aid student's academic eligibility calculation. Any student, who is determined ineligible for financial aid due to a withdrawal that affected either their GPA or Pace of Progress, may appeal for reinstatement based on the impact from the school closure.

Any withdrawal that results in a change to a student's enrollment status (i.e. full-time to half-time) may result in a reduced award or repayment. Students should refer to Section XV of the Financial Aid Eligibility & Academic Standards policy for more information on how changes in enrollment affect financial aid disbursements.

For more information on how withdrawals may affect your financial aid, please contact Financial Aid:

International Students

If you are an international student, the rules are different. To protect your student visa, you are expected to maintain 12 units.

Please contact the ISP office to receive guidance on the consequences of withdrawing from a class:

Graduation or Transfer Requirements

Please contact counseling for help:

Veterans

For any questions regarding VA Educational Benefits, please contact the Veterans Resource Center:

Dual and College Now Students

Please check in with your high school counselor before dropping classes. A withdrawal may affect your high school graduation requirements.

Your success is important to us. We want to support you in any way we can. These are extraordinary times and we are working to ensure we are available to you as much as possible to keep us all safe and healthy.
Student Services
Will I still get my financial aid disbursement?

Yes. The Financial Aid Office will still be processing disbursements for the spring semester. Financial aid funds will be disbursed as regularly scheduled. Please refer to our disbursement schedule for dates and details.

What will happen if I drop a class?

All withdrawals are included in a financial aid student's academic eligibility calculation. Any student, who is determined ineligible for financial aid due to a withdrawal that affected either their GPA or Pace of Progress, may appeal for reinstatement based on the impact from the school closure. Any withdrawal that results in a change to a student's enrollment status (i.e. full-time to half time) may result in a reduced award or repayment. Students should refer to Section XV of the Financial Aid Eligibility & Academic Standards policy for more information on how changes in enrollment affect financial aid disbursements.

How do I turn in documents?

We are currently not accepting documents in-person. Required documents may be submitted as PDFs via email. You may also fax documents to (661) 362-5617 or mail them to:

Financial Aid Office
College of the Canyons
26455 Rockwell Canyon Road
Santa Clarita, CA 91355

How do I check the status of my financial aid application (FAFSA)?

You can check your financial aid application (FAFSA) status online through My Canyons.

Can I still continue to be paid through Federal Work Study?

Yes, students who receive Federal Work Study can continue to be paid since the college has made arrangements for college assistants to work from home. Students should coordinate with their supervisors on the details for working from home.

How do I contact the Financial Aid Office during the campus closure?

To contact a financial aid representative, please send an email.

We appreciate your patience. Please allow 72 hours for a representative to respond to your email.

Website | Email | (661) 362-3699

The ISP team is always available to discuss any questions or issues you may have.

Website | Ask a Librarian | (661) 362-3362

NEW: In light of the challenges students are experiencing, both the Library and TLC will provide online services during spring break (April 6 to 12):

Library
10 a.m. to 2 p.m. Monday through Thursday, April 6 to 9

TLC
10 a.m. to 3 p.m. Monday through Thursday, April 6 to 9

Website | Email | (661) 362-3259

Personal Counseling

Although our campuses are closed until further notice, the mental health staff of the Student Health & Wellness Center will continue to provide free personal counseling via 50-minute phone appointments. To schedule an appointment, please call (661) 362-3259. We will get back to you within 24 hours on a weekday.

If this is a crisis and you need immediate assistance, remember that you can call 911 or the Suicide Lifeline at (800) 273-Talk [8255], or enter "Courage" on the Crisis Text Line at 741741.

Website | Remote Tutoring | (661) 362-3351

NEW: In light of the challenges students are experiencing, both the Library and TLC will provide online services during spring break (April 6 to 12):

TLC
10 a.m. to 3 p.m. Monday through Thursday, April 6 to 9

Library
10 a.m. to 2 p.m. Monday through Thursday, April 6 to 9