What is Guided Pathways?
---
Mission
Canyons Completes, the College of the Canyons Guided Pathways initiative, strives to advance completion of degrees, certificates, and skills building courses for students through new and improved instruction, programs, processes, and services. These services will in turn develop and articulate the institutional approach to fostering an equity-minded, learning-centered and inclusive community for all students, faculty and staff. To fulfill its mission the Institutional Effectiveness and Inclusive Excellence Steering Committee will facilitate streamlined processes, improved communication and improved collaboration through its regular, coordination meetings between student government, academic senate, student equity, S4S (basic skills), non-credit, student success and support program, and other groups as applicable (e.g., grant funded projects).
Vision
The Institutional Effectiveness and Inclusive Excellence (IE)2 Steering Committee is dedicated to leveraging resources, both fiscal and human, equity and inclusion as catalysts for institutional effectiveness and student success, which are aligned with the College's institutional mission to be an institution of excellence and its strategic goal for student support to "…provide student support to facilitate equitable student success and maximize opportunity for all students."
Theoretical Framework
The Learning-and-Effectiveness Paradigm focuses on Inclusion, Integration, and Engagement and aims to explore how identity-group difference affect relationships among individuals and the way work gets done, while looking for ways to remove barriers that block constituents from using the full range of their competencies.
---
Guided Pathways Pillars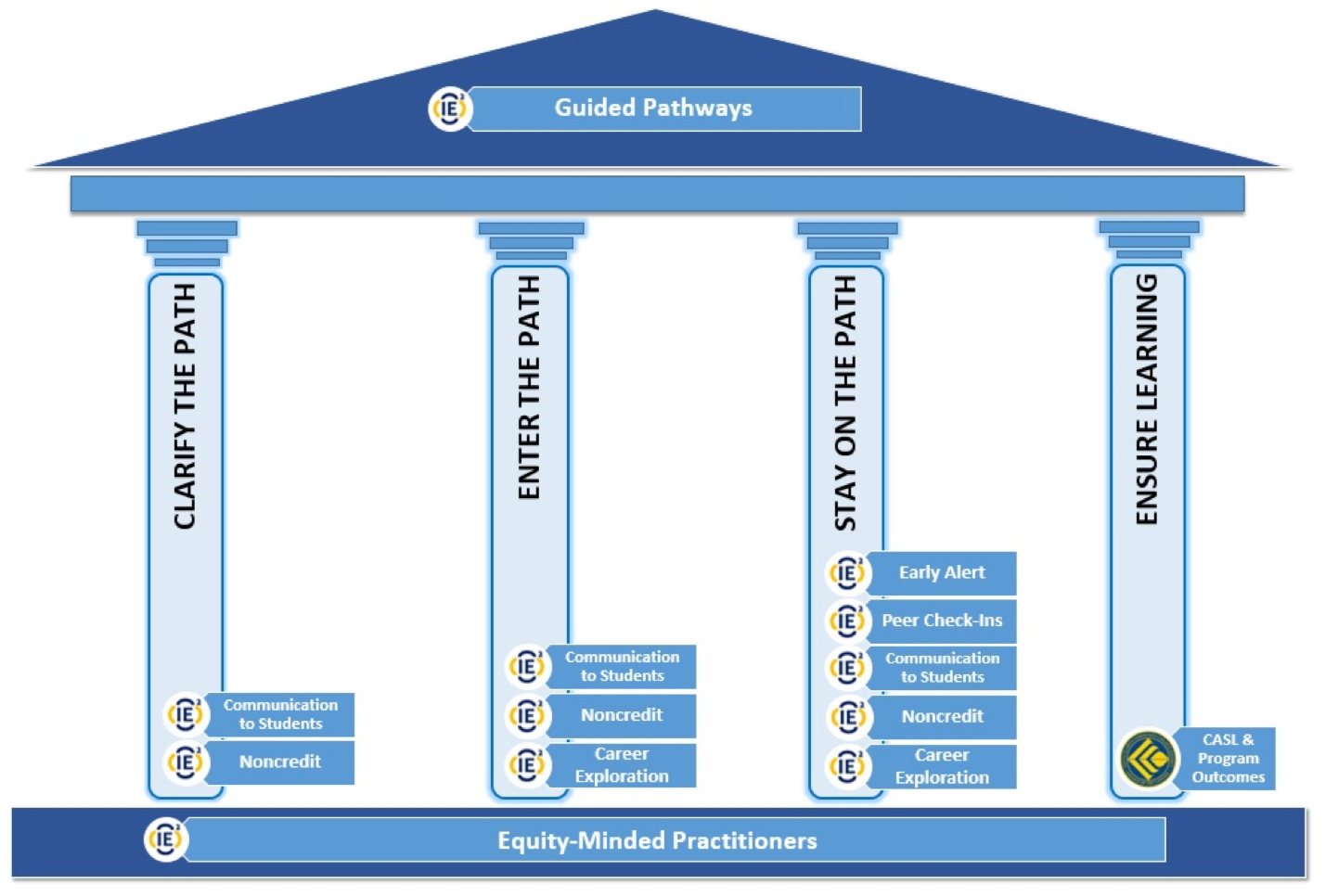 Development of Guided Pathways at COC