Courses & Descriptions
---
HLHSCI 046 EMERGENCY MEDICAL RESPONDER
3 units | 49.5 hours lecture, 13.5 hours lab

Prepare students to become Emergency Medical Responders (EMR) who manage medical and/or trauma emergencies during the first few minutes prior to advanced care arriving on scene.
---
HLHSCI 101 INTRODUCTION TO THE HEALTH PROFESSIONS
3 units | CSU 54 hours lecture

Introduces a variety of health occupations, including roles and responsibilities, educational preparation requirements, health care, career planning, and an overview of the US health system.
---
HLHSCI 151 EMERGENCY MEDICAL TECHNICIAN
9.5 units | CSU 167 hours lecture, 27 hours lab

Prerequisite: Must be 18 years or older the first day of class and have completed an American Heart Association BLS for the Healthcare Provider course and present AHA BLS Healthcare Provider card to instructor the first day of class. FEMA 100 and 700 must be completed prior to registration or no later than the end of the first week of class.

STRONGLY Recommended Preparation: HLHSCI-046 and HLHSCI -249.

Prepares students for certification and employment as an Emergency Medical Technician, including emergency department clinical experience and ambulance ridealong.
Health clearance, drug test, background check, and Healthcare Fire card required prior to start of clinical rotations. Upon successful completion students are eligible to take the National Registry EMT examination. The course meets the U.S. Department of Transportation (DOT) National EMS Education Standards (DOT HS 811 077A, January 2009).
May be repeated if used for legally mandated training.
---
HLHSCI 153 EMERGENCY MEDICAL TECHNICIAN REFRESHER
1.5 units | CSU 24 hours lecture, 8 hours lab

Recommended Preparation: HLHSCI-151 or current/lapsed EMT Certification Designed to provide the knowledge required for L.A. County/State of California EMT recertification, NREMT transition materials and skills testing.
---
HLHSCI 249 MEDICAL TERMINOLOGY
3 units | CSU 54 hours lecture
Presents a comprehensive study of medical terminology, emphasizing determining meanings by dividing words into their component parts. Basic anatomy and physiology are discussed. Correct spelling, pronunciation and meaning of common medical terms related to individual body systems, clinical procedures, laboratory tests and pathological conditions are covered.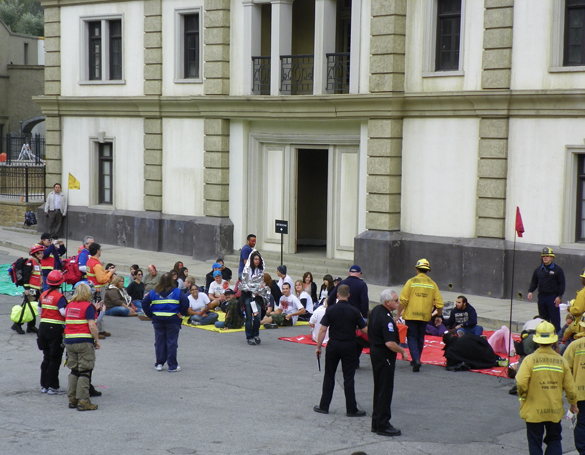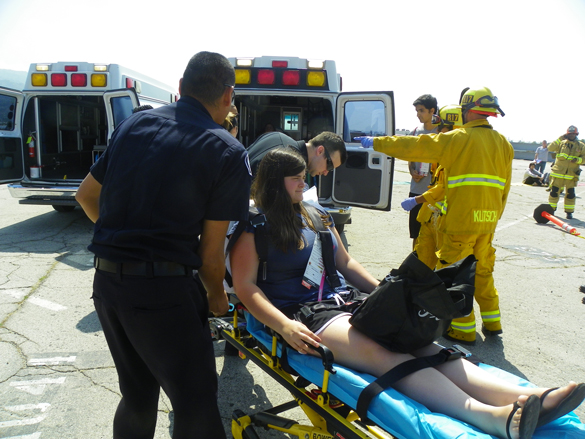 ---