Career Tree Levels
---
Hotel Restaurant Management
Work in a full-service food operation to organize menus, plan cost-effective meals, prepare food, and serve with proper etiquette.
Team with hospitality professionals to provide high-quality customer service, event planning, and catering support.
Work hands-on in a variety of local businesses to develop employability, problem-solving, and life skills.
Career Focus: Immediate Employment, and Prepare for Transfer.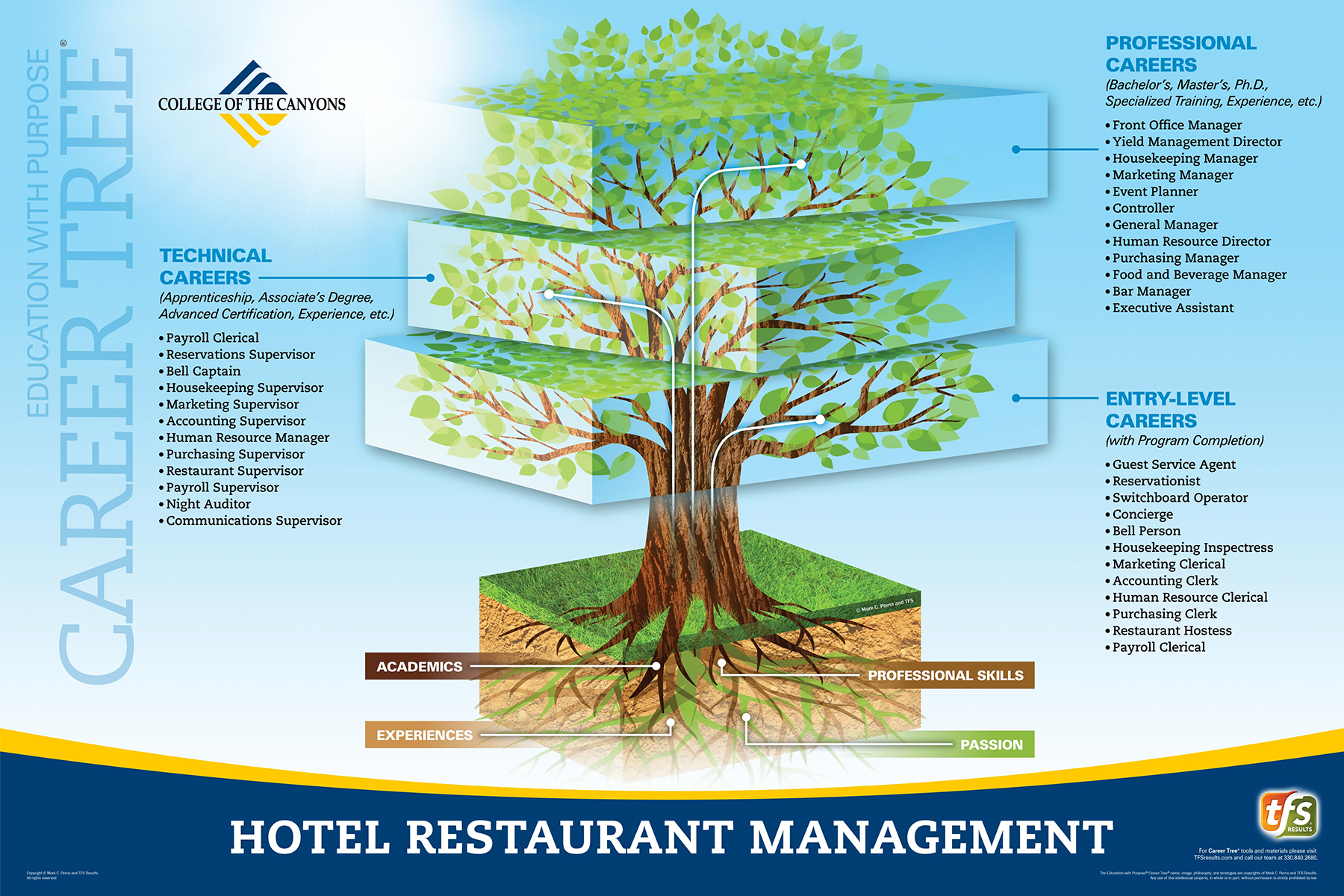 Level 1 - Entry-Level Careers

Level 2 - Technical Careers