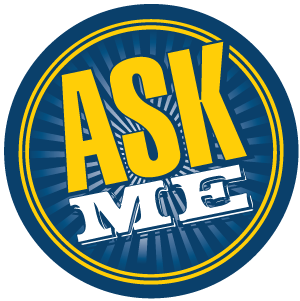 Quick Links
Connect with a variety of student services.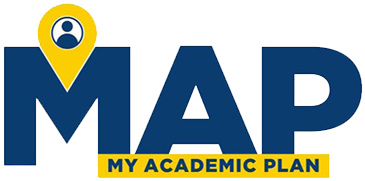 Create Yours!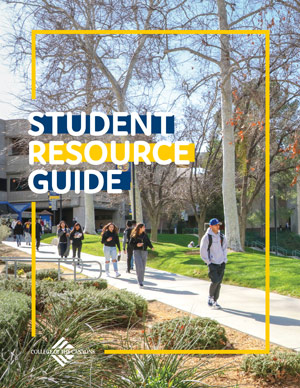 Student Resource Guide
Class Formats Explained
Welcome!
Welcome to the Student Portal, where you'll find information and the answers you need to make the most of your educational experience at College of the Canyons. Whether you're a new or continuing student, the links and information on this page are designed exclusively for you.
Student Services has many offices ready to support you through your educational career. If you are unsure where to start, visit our Welcome Center in Canyons Hall at the Valencia campus, email us or call us at (661) 362-5891.
---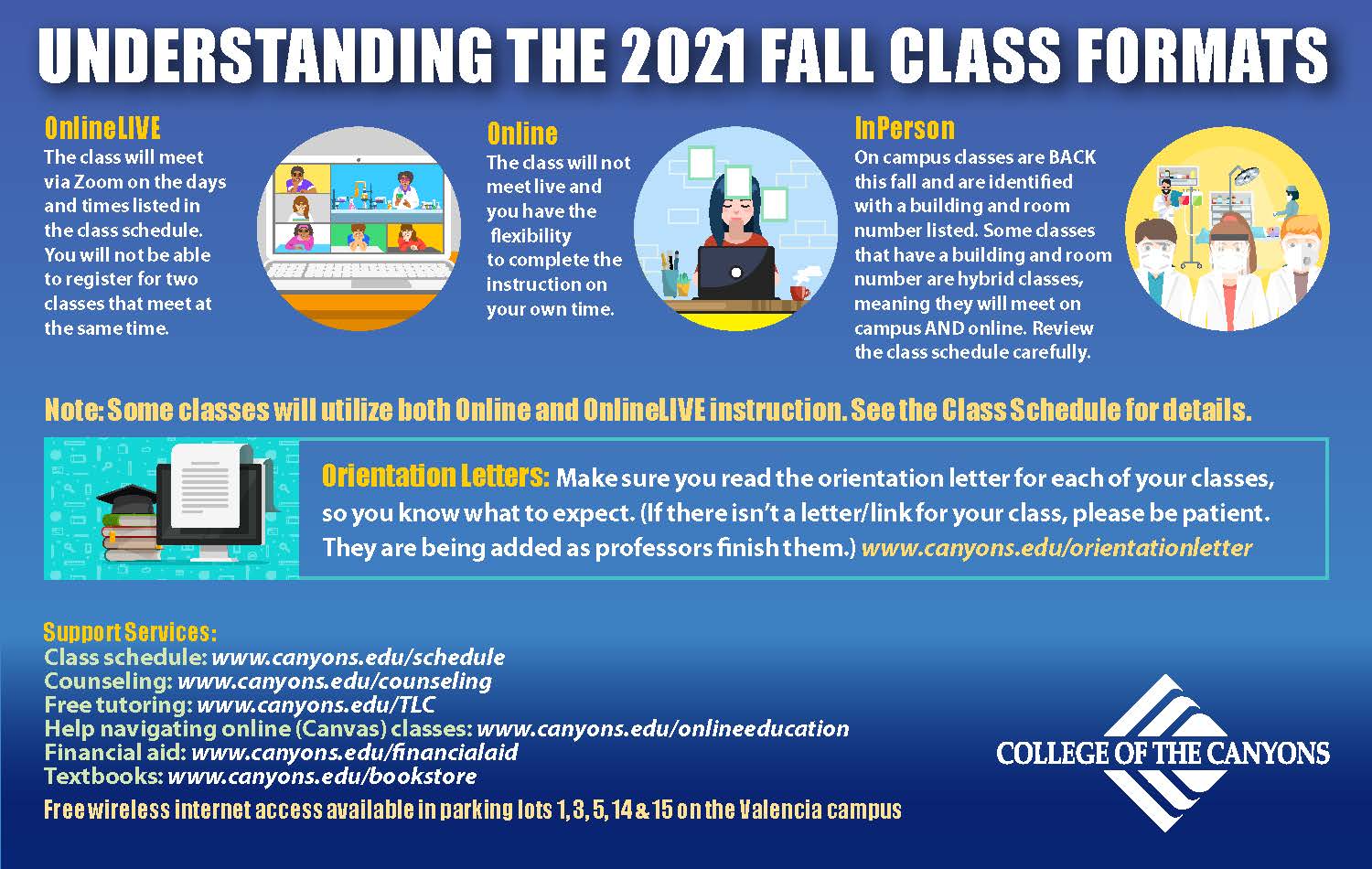 ---
2021 Commencement
June 2 to 5, 2021
---
Library Introduces Pickup Service
The Valencia campus Library will offer pickup service for materials starting Monday, June 7.
Service is available:
Monday – 9 a.m. to noon; 1 to 4 p.m.

Tuesday – 9 a.m. to noon; 1 to 4 p.m.

Wednesday – 9 a.m. to noon; 1 to 4 p.m.; 5 to 7 p.m.

Thursday – 9 a.m. to noon and 1 to 4 p.m.

Friday – 10 a.m. to 1 p.m.
Information: Head Librarian Peter Hepburn | Email