Career Tree Levels
---
Interior Design

Visualize and design new interior spaces and imaginative environments.
Communicate using skills which express design ideas for the colors, material finishes, furniture, and lighting of new interior spaces
Improve people's lives through thoughtful, stimulating, and sustainable spaces as an Interior Designer.
Career Focus: GIG Economy, Prepare for Transfer, and Certified Interior Designer License.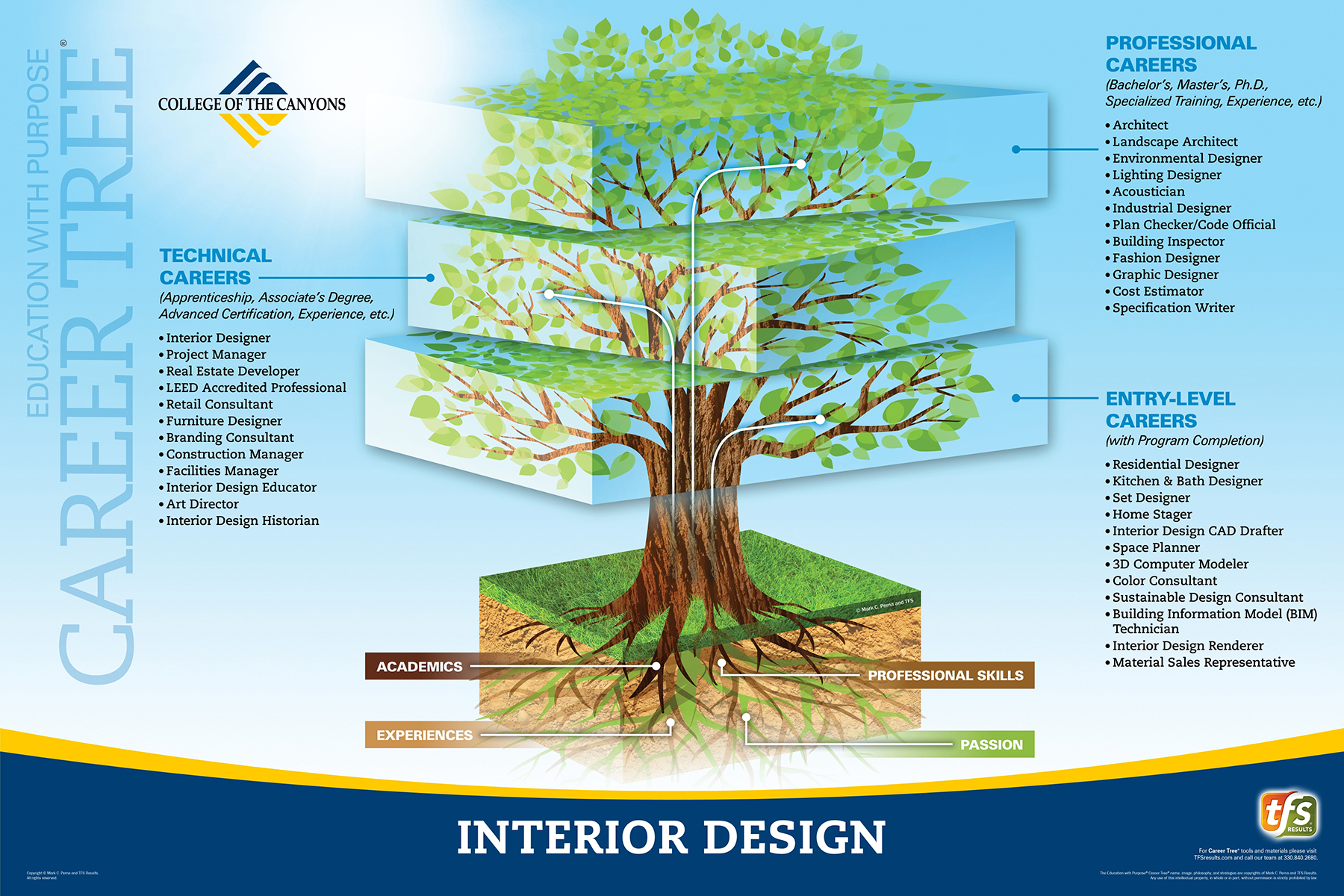 Level 1 - Entry Level Careers
Level 2 - Technical Careers