Animation Production Associate in Arts
---
The Animation Program will prepare students for an entry-level position in the animation industry with emphasis in either computer or hand-drawn methods.
The Associate Degrees are also designed to transfer to four-year colleges or universities. At the conclusion of their studies, all students will be prepared for entry-level positions in a number of fields (for example: video game design, television and motion picture production) requiring them to create animation, by either computer or hand-drawn methods, or a combination of the two.
We offer classes in traditional drawn animation, character design, layout, storyboarding, 2-D computer animation, and 3-D computer animation.
---

Student Learning Outcome:
Create portfolio-ready art work demonstrating their mastery of the fundamentals of concept art and two dimensional animation. Critique animation projects using industry standards.
Program Requirements:
Units Required: 30.5
MEA-100
Mass Media and Society | 3 units
OR
MEA-101
Television and Film Media Aesthetics | 3 units
OR
MEA-102
History of Animation | 3 units
MEA-106
Introduction to Animation | 3 units
MEA-109
Story Development and Storyboarding | 3 units
MEA-118
Introduction 2D Digital Animation | 2 units
MEA-265
Animation Production | 3 units
CAWT-074
Introduction to Photoshop | 1.5 units
ART-124A
Drawing I | 3 units
ART-124B
Drawing II | 3 units
OR
ART-224A
Drawing III - Life Drawing | 3 units
Plus two classes from the following:
MEA-232
Character and Prop Design for Animation | 3 units
MEA-233
Advanced 2D Animation | 3 units
MEA-261
Advanced Animation | 3 units
Plus one class from the following:
MEA-295
Professional Practices/Portfolio | 2 units
CWE-188MEA
Cooperative Work Experience Education | 1-16 units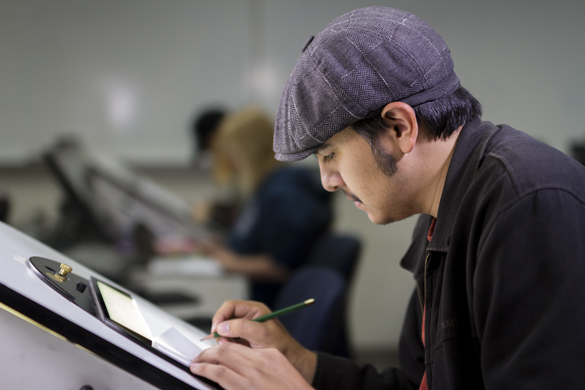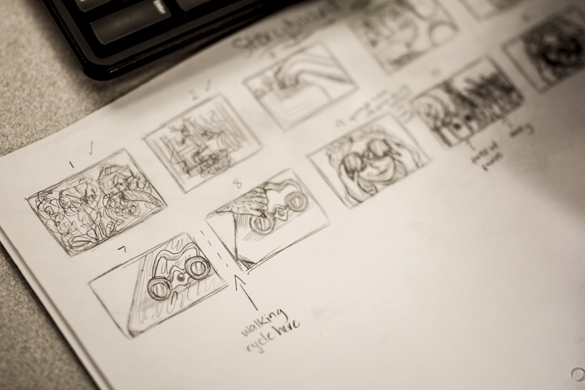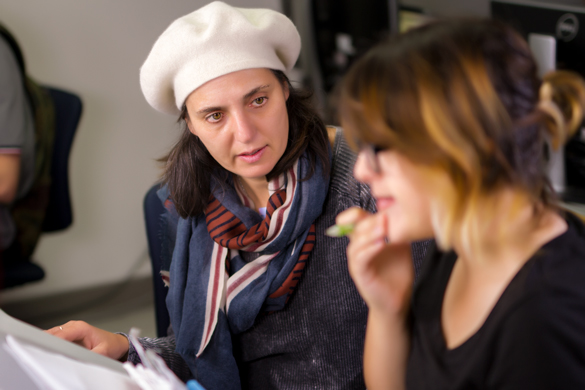 ---