Career Tree Levels
---
Medical Laboratory Technician
Work behind-the-scenes as a diagnosis detective, performing analyses on patient specimens to help doctors diagnose and treat disease.
Operate biomedical instruments and devices to analyze patient samples.
Obtain national certification for immediate employment in clinical laboratories across the country.
Career Focus: Immediate Employment, Advance to careers in forensics, biomedical research, and medicine and Prepare for Transfer.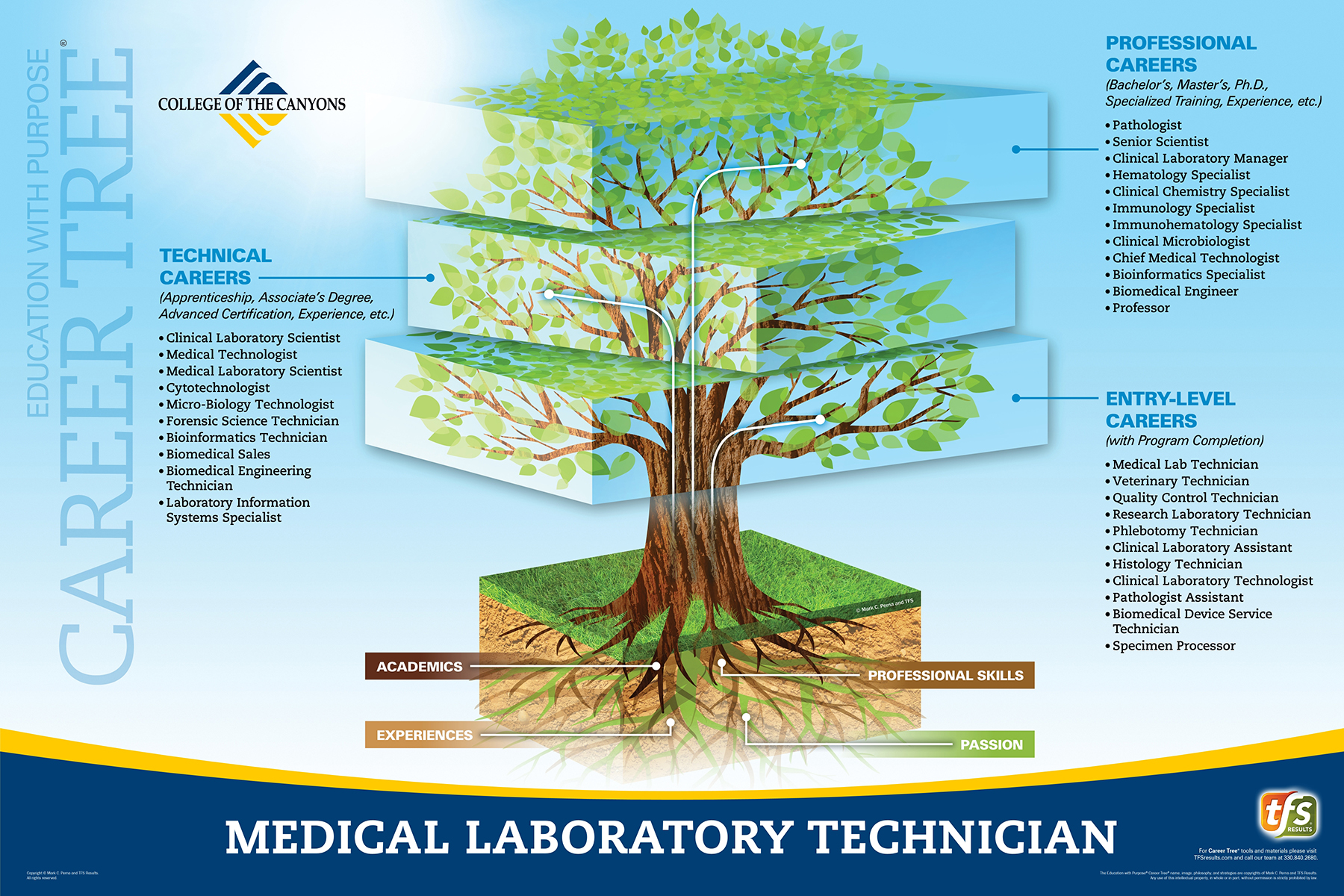 Level 1 - Entry-Level Careers

Level 2 - Technical Careers