Theatre Performance AA Degree
---
An Associate in Arts degree in Theatre Performance offers courses in both theory and practice.

Students acquire an immediately useful set of theatre skills including acting, voice, movement, and script-analysis, while working with a wide spectrum of production experiences in which to practice them.

Courses in history, theory and criticism place the art of theatre in its larger historical context.The performance major will acquire a strong foundation in theatre and the dramatic form.
Requirements for the major include all aspects of the dramatic event: creation, rehearsal, and performance. Practical experience is gained in a number of performance spaces and genres. Students are provided with the opportunity to participate in a professional setting, giving the student an understanding of the theatrical production and dramatic experience.

Upon successful completion, a student will be able to: demonstrate advanced performance techniques.
Program Requirements:
Units Required: 23

THEATR-110
Understanding Theatre | 3.0 units
OR
THEATR-110H
Understanding Theatre Honors | 3.0 units
THEATR-140
Acting Fundamentals | 3.0 units
THEATR-141
Scene Performance | 3.0 units

Plus three units from the following:

THEATR-120
Stagecraft | 3.0 units
THEATR-130
Fundamentals of Costume Design | 3.0 units

Plus three units from the following:

THEATR-180A
Rehearsal/Performance (Drama): Ensemble | 1.5 - 4.0 units
THEATR-180B
Rehearsal/Performance (Drama): Supporting Role | 1.5 - 4.0 units
THEATR-180C
Rehearsal/Performance (Drama): Principal | 1.5 - 4.0 units
THEATR-182A
Rehearsal/Performance (Comedy): Ensemble | 1.5 - 4.0 units
THEATR-182B
Rehearsal/Performance (Comedy): Supporting Role | 1.5 - 4.0 units
THEATR-182C
Rehearsal/Performance (Comedy): Principal | 1.5 - 4.0 units
THEATR-184A
Rehearsal/Performance (Musical Theatre): Ensemble | 1.5 - 4.0 units
THEATR-184B
Rehearsal/Performance (Musical Theatre): Supporting Role | 1.5 - 4.0 units
THEATR-184C
Rehearsal/Performance (Musical Theatre): Principal | 1.5 - 4.0 units
THEATR-186A
Technical Theatre I (Beginning) | 1.5 - 4.0 units
THEATR-186B
Technical Theatre II (Intermediate) | 1.5 - 4.0 units

Plus eight units from the following:

THEATR-061
Auditioning for Stage, Film and Television | 2.0 units
THEATR-126
Improvisation | 2.0 units
THEATR-127
Improvisational Performance | 2.0 units
THEATR-144
Acting for the Camera | 3.0 units
THEATR-161
Musical Theatre Techniques | 2.0 units
THEATR-162
Musical Theatre Techniques II | 2.0 units
THEATR-210
Script Analysis | 3.0 units
THEATR-240
Acting Shakespeare | 3.0 units
THEATR-241
Movement for the Performer | 2.0 units
THEATR-242
Voice for the Performer | 2.0 units

Recommended electives:

THEATR-061
Auditioning for Stage, Film and Television | 2.0 units
THEATR-126
Improvisation | 2.0 units
THEATR-161
Musical Theatre Techniques | 2.0 units
THEATR-241
Movement for the Performer | 2.0 units
THEATR-242
Voice for the Performer | 2.0 units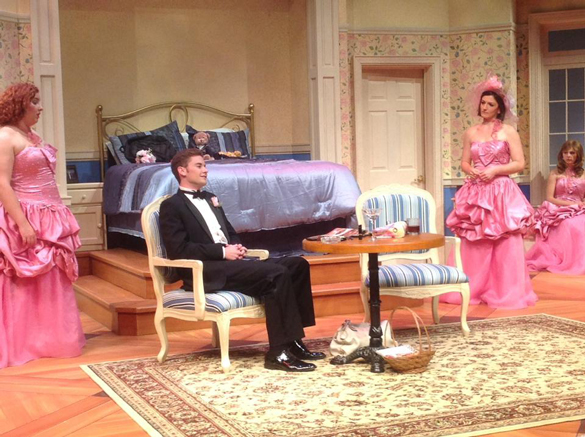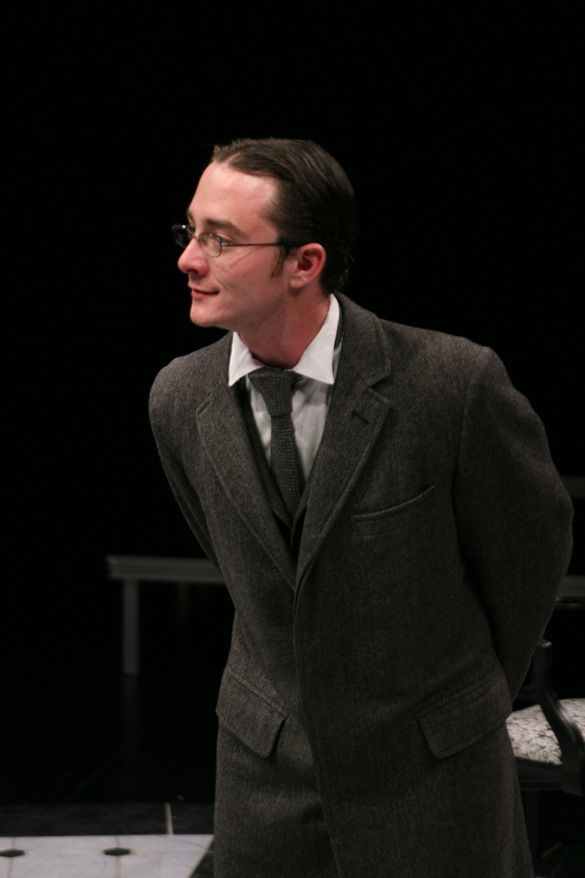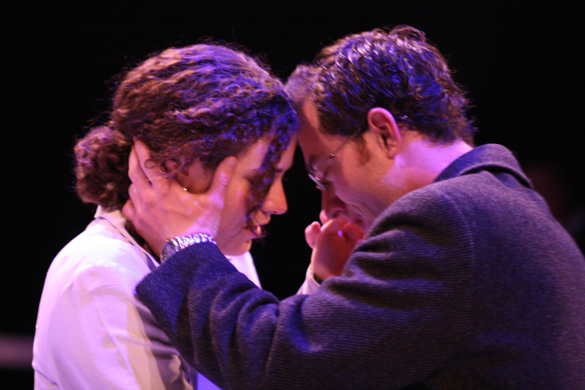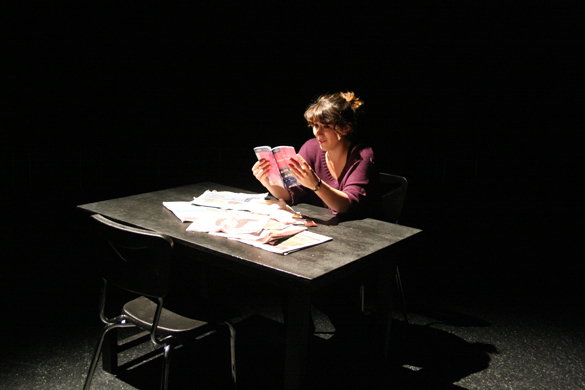 ---