Supporting our Classified Senate
The College of the Canyons Classifieed Senate is an all volunteer organization. Our Classified Senate E-Board serves to support, empower, and inform our classified constiuency group. By giving to the Classified Senate, your donation will go directly to supporting Classified Employees and their initiaties to improve the college.
The Classified Senate has established a variety of annual funding sources, such as fundraiser events, donations, and sponsorships. Thesse funding categories help to support continued membership in the statewide California Community College Classified Senate (4CS), attendance to annual Classified Senate Leadership Conferences, and various other seminars, training and conferences. In addition, funding helps to support the development of the Classified Senate Newsletter, Ice Cream Socials, Doughnut Drops, and Trivia Nights/Prizes we use to engage members and support employee morale.
Every dollar counrts, and your support helps the College of the Canyons Classified Senate meet is mission, and ensure Classified professional are given every reasonable opportunity to participate and add their voice to college planning and decision-making.
---
Make a Donation
If you would like to make a donation fill out the Classified Senate Gift amount page.
Or scan our QR Code below for more informaiton.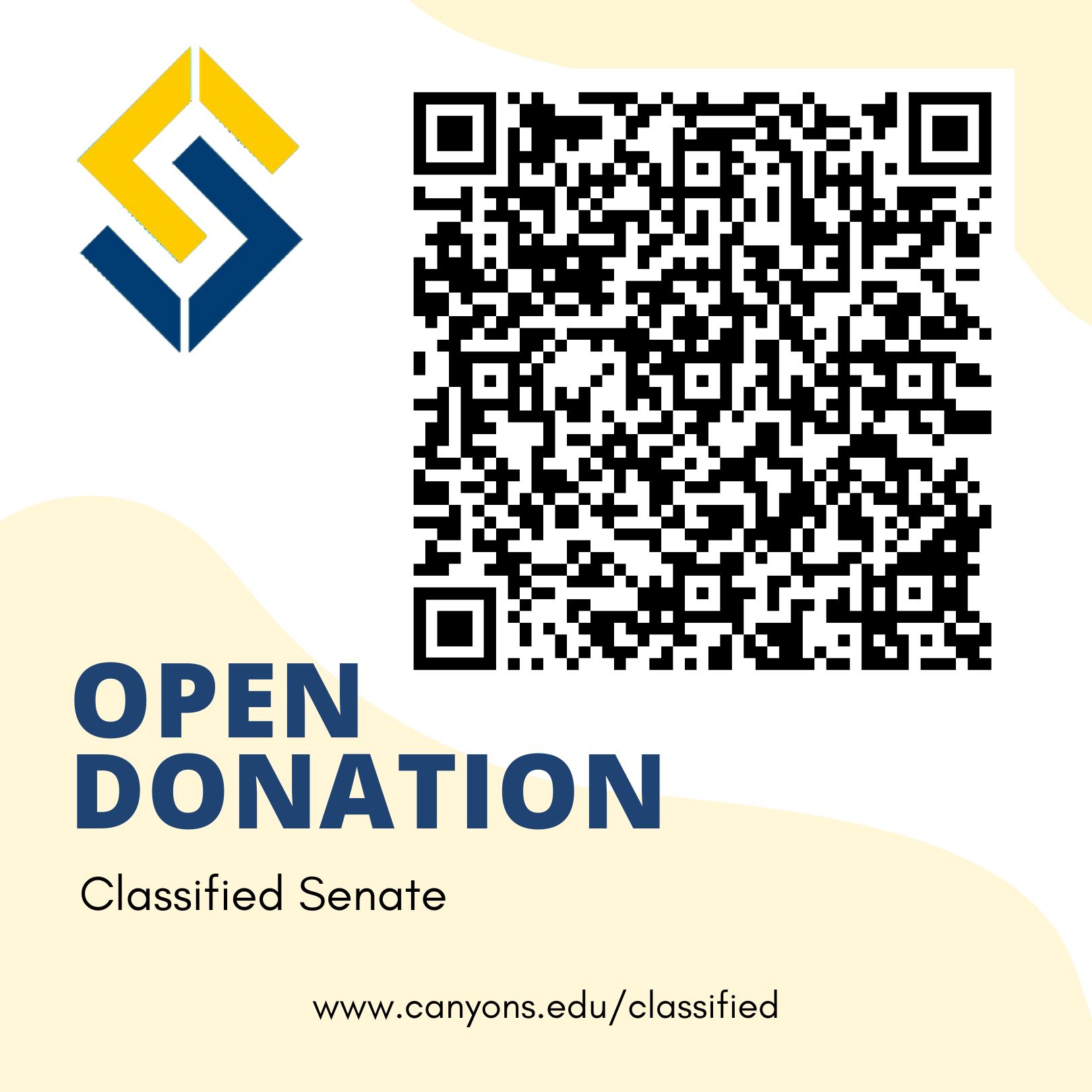 Upcoming Fundraisers!
Stay Tuned for upcoming Fundraiser events.