News Releases
September 13, 2023 – While the fall semester may have started on Aug. 22, more than 300 class sections have been added to the class schedule to give current and prospective students more options to help them reach their educational goals.
September 12, 2023 – College of the Canyons has launched a new certificate program for veteran service providers, such as veteran counselors in higher education, government agencies, as well as nonprofit organizations.
August 31, 2023 – College of the Canyons will host a conversation with race relations scholar and author Dr. Shelby Steele at 2 p.m. Thursday, Oct. 12.
August 16, 2023 – Chancellor Dr. Dianne G. Van Hook has been appointed to serve on the College Promise National Advisory Board, a nonpartisan initiative dedicated to advancing tuition-free programs at colleges across the nation to increase the economic, social, and civic mobility of students.
July 14, 2023 – The Santa Clarita Community College District Board of Trustees approved a two-year agreement with the Part-time Faculty United American Federation of Teachers Local 6262.
July 13, 2023 – In response to a significant demand for Transitional Kindergarten (TK) teachers, College of the Canyons will offer an additional pathway for currently credentialed teachers to earn the 24 Early Childhood Education units required to teach TK.

June 28, 2023 – College of the Canyons has been awarded a $1.5 million grant from the Chancellor of the California Community Colleges to fund a Native American Student Support and Success Program.
June 6, 2023 – Twenty-one College of the Canyons fire technology students have received $1,000 scholarships from Edison International to cover tuition, books and school-related fees.
June 1, 2023 – The Santa Clarita Performing Arts Center Spotlight Series will feature an eclectic lineup of talented musicians and performers, as well as family-friendly programs as part of its fall 2023 programming.

Event, academic & student calendars



In the Spotlight
College of the Canyons is committed to the long-term, permanent review and assessment of all its practices to ensure, as an entity of academic integrity and learning, it is doing everything it can to ensure that all barriers, by intent or neglect, are removed.
Undocumented students and immigrants are a part of our community and have so much to contribute to our college. We all benefit when they can adjust their immigration status and access educational and employment opportunities.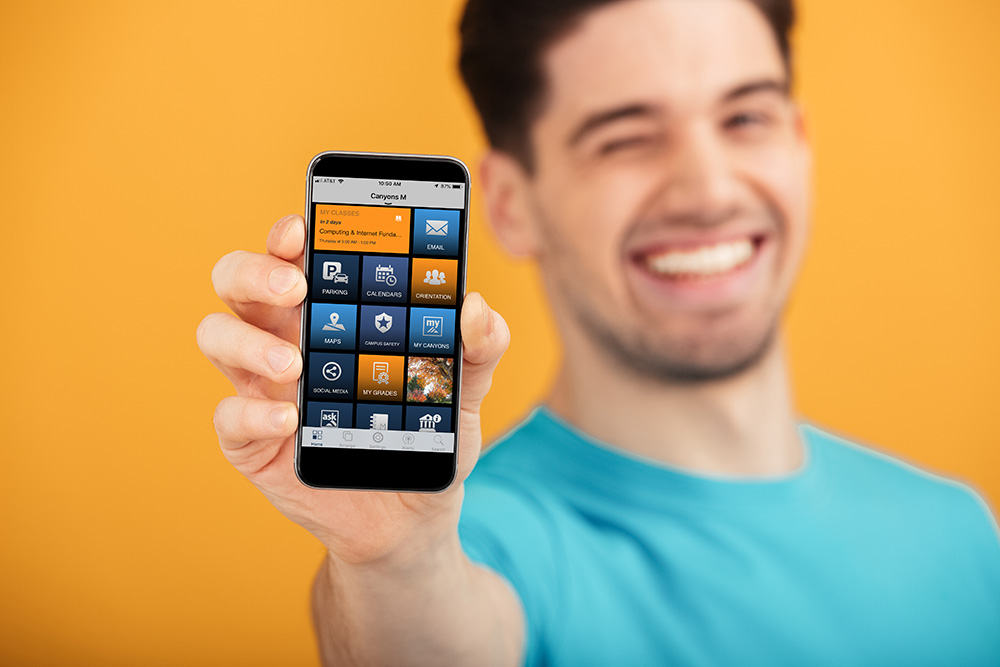 The Canyons M app allows you to access Canvas, campus email, payments, registration information and more right on your smartphone.