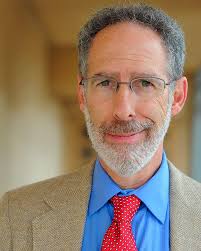 Allan is an Emmy-nominated puppeteer, actor, improvisor, and director. His professional work began while an undergrad at Washington University in St. Louis. He received his MFA in acting from CalArts. As an actor, he has appeared in the Coen brothers movie Intolerable Cruelty and the 1984 cult classic Return of the Living Dead, in which he performed the infamous Tarman. Recent stage work includes leading roles in Equus, Hamlet, Much Ado About Nothing and Brighton Beach Memoirs.

Mr. Trautman starred off-Broadway in Stuffed and Unstrung (now called Puppet Up!), an improvisational puppet production from The Jim Henson Company. The show played as far as the Edinburgh Festival Fringe in Scotland and the Melbourne International Comedy Festival in Australia. He has performed with The Jim Henson Company since 1990 as a lead puppeteer, and has directed episodes of Sid the Science Kid and Splash and Bubbles for PBS Kids.

Films include Jon Favreau's live-action remake of The Jungle Book, Babe, Dr. Dolittle, The Country Bears, Cats & Dogs, Muppets from Space, and others. He also performed in the two Men in Black movies, Monkeybone, and Jack Frost. He was a series regular on Dinosaurs and Unhappily Ever After, and his work appears in Adam Ruins Everything, Muppets Tonight, A Very Merry Muppet Christmas Movie, and The Muppets Wizard of Oz. Recent Internet appearances include lead characters on Neil's Puppet Dreams, starring Neil Patrick Harris. He has also performed leads on SUDS and Alt Reality. His commercial work includes hand shadows for Nationwide Insurance and an animatronic bear for Pepsi.

Mr. Trautman has taught improvisation, acting, and Understanding Theatre at C.O.C. since the fall of 2007. www.allantrautman.com.