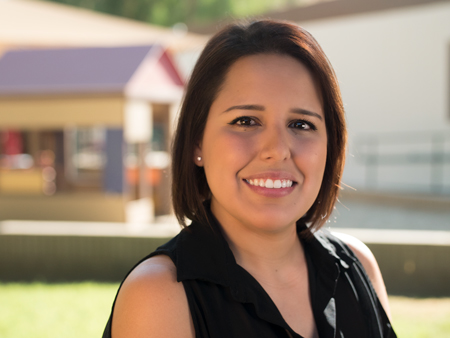 Antoinette Ricardo is an adjunct faculty member of the Early Childhood Education Department at College of the Canyons. She has been working in the field of early childhood and adolescent education for the past 10 years. She has experience working with both children that are typically developing and those with special needs, specifically children and teens with emotional disturbances.

Prior to working at COC, she worked for a court ordered program counseling domestic violence and child abuse victims. She is a certified trainer in Non-violent Crisis Prevention Intervention (NCPI) and is in the process of becoming a Certified Family Trauma Professional (CFTP).

Antoinette received her B.S. in Family and Consumer Sciences with an emphasis in Family Service and her M.S. in Family Studies, with an emphasis in Family Trauma and Resiliency. She is a certified Zumba instructor and enjoys hiking, dancing, traveling, and spending time with her wonderful family. Antoinette currently resides in Santa Clarita with her husband, Andres and their son, Manolo.