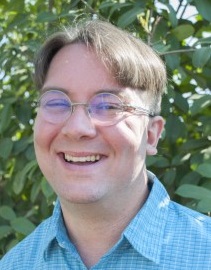 Mr. Boltz has been hanging around theatres since the 1980s, and started designing in the 1990s. He earned a BFA in theatrical technical direction in 1998, and an MFA in theatrical design 2002 from the University of Southern California. Between his undergraduate and graduate studies, he worked in the art department for television programs (That 70's Show, 3rd​ Rock From the Sun).
He has produced or designed video for projects such as Avenue Q (Fresno City College), Mirror Mirror (24th Street Theatre, Los Angeles) and for U.S.I.T.T.'s entry in the 2003 Prague Quadrennial. He designed the sound and mixed Carol Channing Raises the Roof benefit concert in Altadena, CA.
Other design highlights include The Search for Signs of Intelligent Life in the Universe (pre-Broadway Revival Workshop at U.S.C. & C.S.U. Northridge), Canyon Suit (Fresno City College & KCACTF Regional Festival), Tic Tok Man of Oz (Centennial Production San Diego), and over 10 years designing the end of season concert of Everybody Dance (various venues around Los Angles including U.S.C. and the Ricardo Montalban Theatre).
Mr. Boltz taught in U.S.C. high school outreach program, as an adjunct professor at Cypress College in Orange County, and as a tenured faculty member at Fresno City College. While at Fresno City, he collaborated with the Fresno County Office of Education to create the STAGES Project which taught devised theatre in short summer intensives to county high school students.​