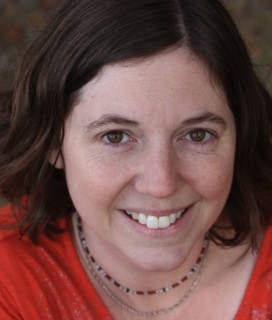 Erin is a stage director and theatre professor, currently on the faculty of the Theatre Department at College of the Canyons. She earned her MFA in Directing from University of California, Irvine and her BA in Theatre Arts from CSUN. She has spent the past two seasons working with the Santa Clarita Shakespeare Festival, where she directed Shakespeare's Cymbeline (2014) and a rock musical adaptation of Twelfth Night (2015).

Erin has worked with numerous theatre companies on both the East and West Coasts - notably Shakespeare & Company (Lenox, MA), Utah Shakespeare Festival (Cedar City, UT), and South Coast Repertory (Costa Mesa, CA). She is a founding member of the S.O.B. Theatre Company in Los Angeles, and currently works as a director with numerous companies in LA.

Her background includes training in classical text, community-based theatre, and Viewpoints techniques. Her originally works include her own stage adaptation of Paulo Coelho's Veronika Decides to Die, a Charles Mee-inspired (re)making project called 29 Things To Do On A Rainy Day, and a devised multimedia look at both the poetry of Emily Dickinson and the evolution of language titled The Emily Project.

Some other favorite directing projects: Measure for Measure, Abstract Expression, Still Life With Iris, As It Is In Heaven, and The Pirates of Penzance.

When not in the theatre, she can sometimes be found playing synth in the indie rock band, The MOODS, alongside her songwriting, guitar-playing husband (and Twelfth Night's composer) Jay Africa. Together they have two little boys, Sebastian Fox & Percival Sky.