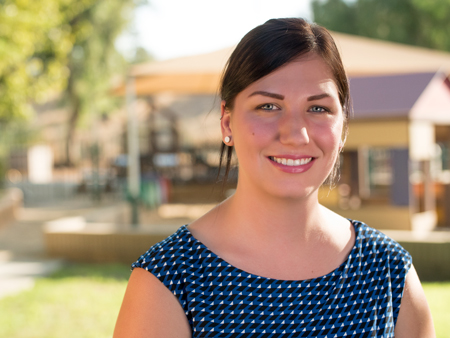 Jennifer Behrman has worked passionately with young children and their families for over seven years.

Jennifer currently works as an Early Head Start Home Visitor, servicing at-risk families in the Santa Clarita Valley and San Fernando Valley.

Previously, Jennifer has worked as a Lead Infant Teacher with Bright Horizons, a Toddler and Preschool Teacher with the Burbank Community YMCA, an Infant Toddler Teacher with Village Infant Toddler and a Toddler Teacher with KinderCare.


Jennifer began her educational journey at Pierce College in Woodland Hills where she got her A.A. in Child Development. This is where her passion for working with young children really blossomed. Jennifer then received her B.A. in Human Development with a specialization in Infant / Toddler Development from Pacific Oaks College in Pasadena, CA. She then went on to get her M.A. in Human Development with a specialization in Leadership in Education and Human Services.