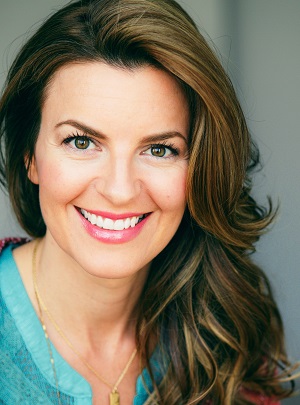 Kimberly Atkinson revels in collaborating with and helping artists discover ways to learn, explore, and apply the art form of acting both artistically and practically; as it applies in today's industry and in today's world. She's a highly passionate and active arts professional with 20+ years and counting of stage, film, TV, commercial, and voice over experience whose University of Washington MFA training is rooted in the fundamentals of Stanislavsky, Meisner, and Chekov coupled with extensive physical training in Suzuki, the Viewpoints, and the Alexander technique.
Her many television credits include numerous commercials and roles on Shondaland's For The People, Criminal Minds, True Blood, and NCIS. Also a voice over artist, Kimberly can be heard regularly on FOX, TNT, TBS and on special projects for the NFL. Unique film and MOW credits include Scream of the Bikini (Best Supporting Actress Nominee—Maverick Movie Awards), The Hunt for the Labyrinth Killer for Lifetime directed by Hanelle Culpepper, and popular indie horror shorts, Dollface and The Sound of Fear. Kimberly, an avid theater actress, has also starred in over 30 stage productions across the country. Favorite roles include Beatrice in Much Ado, Ariel in the Tempest, Masha in A Gulag Mouse, as well as Rachael/Pris in Do Androids Dream of Electric Sheep and Gertrude in Hamlet Shut Up, for which she earned LA Weekly Award nominations. Kimberly is also a producer, director, private coach, and volunteers time to non-profit theater administration and artistic activism.
She is the founder/co-administrator of the Equity, Diversity, and Inclusion Committee of the award winning Sacred Fools Theatre Co in Hollywood, where she also spearheaded the company's casting department. Kimberly co-created and currently produces and directs an ongoing theatre action, We The People, that specifically illuminates the experiences of LA's diverse community in today's social and political turmoil while raising funds for related non-profits.​