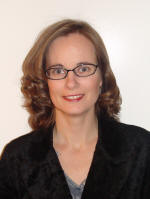 626/840-0374 cell phone
Professor Bonfiglio earned her BA in Psychology at Carroll College in Montana, her Master's of Social Work at CSU Long Beach and an MA in Sociology from Arizona State University.
Prior to teaching, she spent many years serving disadvantaged and marginalized groups working specifically with child abuse victims, foster care, child welfare and social service agencies. She was the Residential Program Director at St. Anne's Maternity home in Los Angeles and later served as the Group Home Program Director at Five Acres in Altadena. Prior to these two roles, she worked in a children's residential psychiatric hospital, as a homeless shelter case manager and as a counselor working with domestically violent offenders.
Professor Bonfiglio has taught part-time at College of the Canyons for many years. Her professional interests include social problems, criminology, intimate relationships, stratification, equity, social justice, student success, and the science of teaching and learning. While her heart remains tied strongly to the concept of helping those in need, she thoroughly enjoys her time in the classroom and sees this as a mechanism to promote student well-being.
When not in the classroom, Kim spends most of her time with her four beautiful children and wonderful husband. Like many moms of young children, her world often centers upon shuffling kids between scouting activities, playdates and sports.