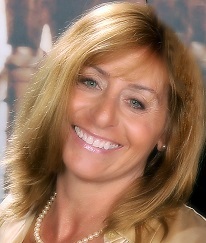 Lisa Prince is an adjunct faculty member of the Early Childhood Education department at College of the Canyons. She has taught in Early Childhood Education in Title V Programs, LAUP Programs, School District Programs and non-profit, Progressive Programs and assisted in the opening of COC's Canyon Country Early Childhood Center.

She is a Mentor Teacher who is dedicated to instilling the importance of developmentally appropriate practice and providing students with a positive, supportive and enriching early education experience.

Lisa began her career in Early Childhood Education at College of the Canyons and has gone on to earn her BA in Liberal Studies from Chapman University and her Masters in Education-Leadership in Early Childhood Education from Brandman University.

Originally from New York, Lisa and her husband are long time residents of the Santa Clarita Valley. She has two grown sons who are also alumni of College of the Canyons. She enjoys traveling, gardening, cooking, motorcycling and skydiving.