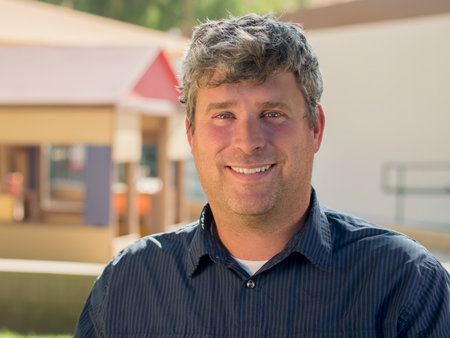 Along with teaching at COC, Michael Mansfield also teaches English for the William S. Hart School District where he was recently voted 2013-14 Teacher of the Year for his high school.

As an outspoken proponent of poetry and the arts on the high school level, he has organized the annual Day of the Artist and Poet Festival as well as published seven anthologies of high school student poetry for the past seven years. He has 10 years of experience in high school level education, specializing in "at risk" students.

Michael comes to the ECE department with a Masters in Education. He was voted one of Santa Clarita's Top 40 Under 40 by the SCV Junior Chamber of Commerce and has volunteered for the YMCA for 17 years.

Michael lives in Castaic with his wife Jeanine and his daughter Madeline.