Automotive Technology AS Degree & Certificate
---
NOT SURE WHAT TO TAKE OR HOW TO GET STARTED?
Check out the Program Mapper and the recommended course sequence documents below.
---
AS in Automotive Technology
---
To receive a Certificate of Completion and the Associates Degree majoring in Automotive Technology students must complete all of the required courses equaling 37 Units.
Required Core Classes

AUTECH 110
Introduction to Automotive Technology | 4 units
AUTECH 112
Engine Fundamentals for Technicians | 3 units
AUTECH 113
Engine Overhaul | 3 units
AUTECH 114
Basic Automotive Electrical Systems | 3 units
AUTECH 135
Engine Performance | 4 units
AUTECH 140
Automotive Suspension & Steering Systems | 3 units
AUTECH 150
Automotive Braking Systems | 3 units
AUTECH 170
Automotive Heating, Ventilation & Air Conditioning | 4 units
AUTECH 180
Engine Mechanical Maintenance and Light repair | 3 units
AUTECH 185
Automotive Chassis Maintenance and Light repair | 3 units
CWEE-AUTECH
Cooperative Work Experience Education in AUTECH | 1 unit


Plus one the following:
AUTECH 120
Automatic Transmissions & Transaxles | 3 units
AUTECH 130
Automotive Manual Transmissions & Drive Train Systems | 3 units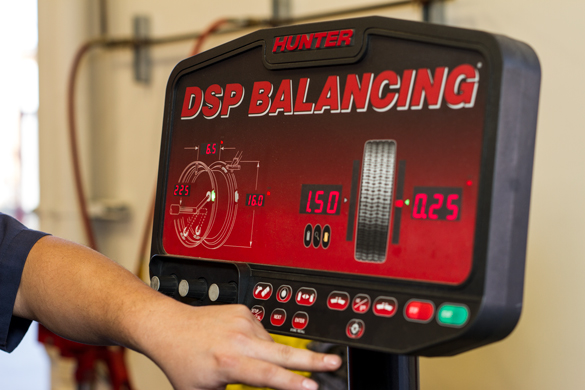 AS in Advanced Repair and Diagnostics
---
To receive a Certificate of Completion and the Associates Degree majoring in Advanced Repair and Diagnostics Automotive Technology, students must complete all of the required courses equaling 37 Units.

Required Core Classes

AUTECH 110
Introduction to Automotive Technology | 4 units
AUTECH 112
Engine Fundamentals for Technicians | 3 units
AUTECH 114
Basic Automotive Electrical Systems | 3 units
AUTECH 116
Advanced Automotive Electrical Systems | 4 units
AUTECH 135
Engine Performance | 4 units
AUTECH 136
Advanced Engine Performance and Emission Control | 4 units
AUTECH 180
Engine Mechanical Maintenance and Light repair | 3 units
AUTECH 185
Automotive Chassis Maintenance and Light repair | 3 units
AUTECH 190
Automotive Computer Networking & Diagnosis | 4 units
AUTECH 200
Introduction to Hybrid and Electric Vehicles | 4 units
CWEE-AUTECH
Cooperative Work Experience Education in AUTECH | 1 unit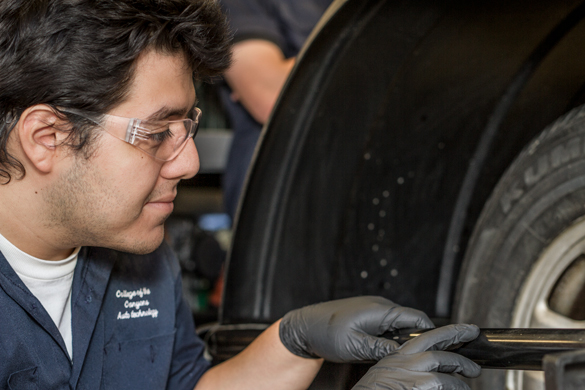 ---