Career Tree Levels
---
CAWT – Computer Web Development and Design

Work in a highly creative and high-tech environment.
Challenge your imagination and visualization abilities to develop exciting, attractive, and inter-active experiences for users of the World Wide Web.
Utilize analytical skills to solve technical problems and devise new approaches to facilitate max-imum workflow efficiency as part of a collaborative team experience.
Career Focus: Immediate Employment, GIG Economy and Prepare for Transfer.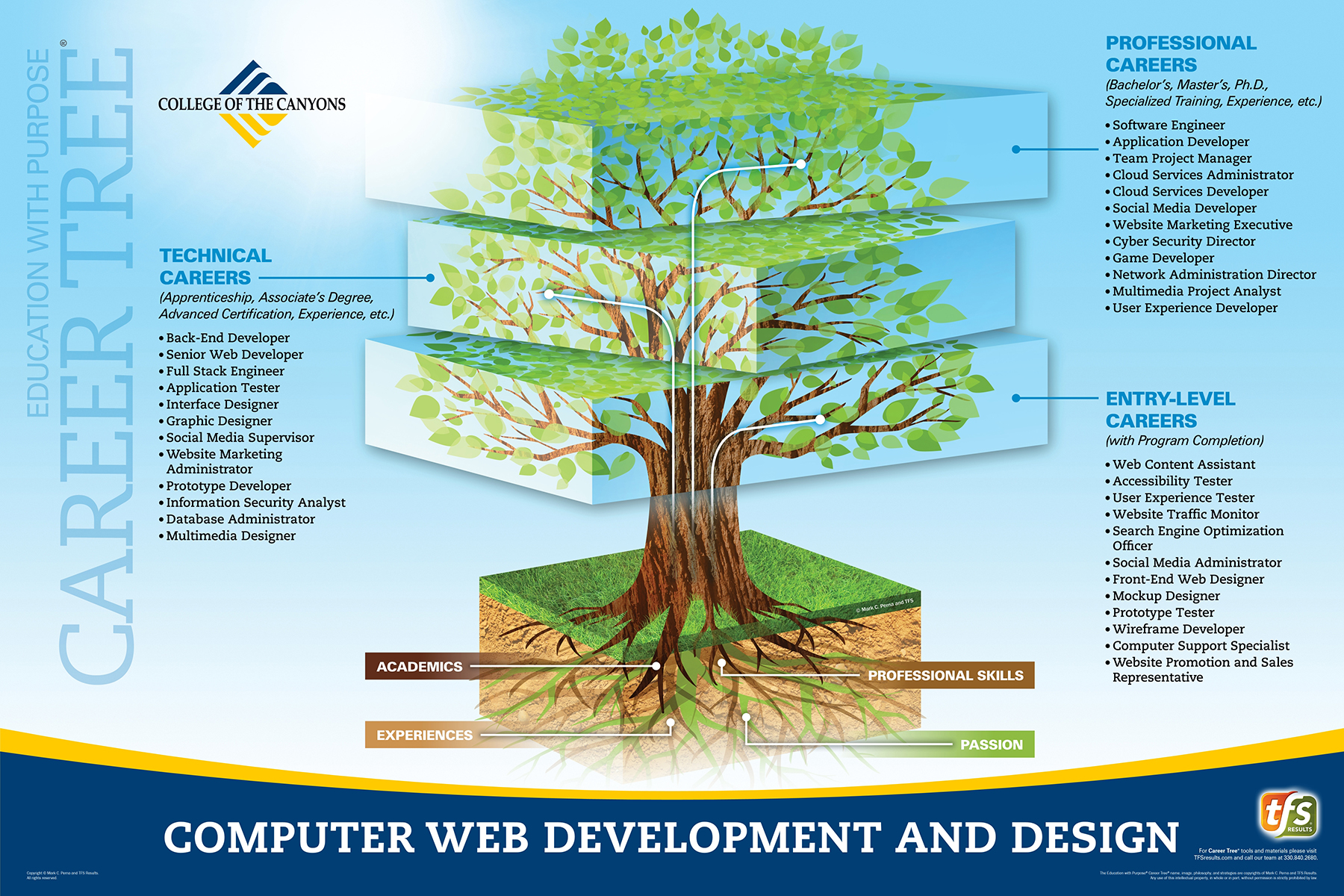 Level 1 - Entry-Level Careers

Level 2 - Technical Careers

Level 3 - Professional Careers