Faculty Directory
---
Full-Time
Annie Aboulian
Annie Aboulian joined COC's English faculty in 2019. She received her BA in English from UCLA and went on to earn a law degree from USC. After practicing law as an intellectual property litigator for three years, she quit her job to earn her MA in English at CSU Long Beach so she could pursue her lifelong passion for teaching English. Before coming to COC, Annie taught at various community colleges, including El Camino College and East Los Angeles College.

Mary Angelino
As a College of the Canyons alumna (go class of 2005!), my life came full circle when I got hired in 2017 to teach the classes that set me on the path to becoming a writer and educator. I have been teaching Composition and Creative Writing courses since 2007--first at the University of Arkansas while I earned my MFA in Poetry, then at Northwest Arkansas Community College. It's a joy to share with students what I've learned along the way.

Juan R. Buriel
Juan R. Buriel teaches composition, literature, and critical thinking. He holds B.A. degrees in Communication and American Studies along with a M.A. degree in American Studies from the University of New Mexico, as well as a M.A. and Ph.D. in Comparative Literature from the University of California, Irvine. He is a Ford Diversity Fellow with the National Research Council of the National Academies, former COC English Department chair (2014-2016), and studies Chicano Literature, subalternity, and critical theory. Juan has been teaching full-time at COC since 2007, lives in Santa Clarita with his family, and travels regularly to Riverside, CA and Albuquerque, NM to visit extended family.
Leslie Burnett
I'm Dr. Leslie Burnett and have been teaching at COC for 20 years now. In addition to teaching English 101, I am in charge of our Technical Writing Program, which includes English 104 and 204. I have a Bachelor's and Master's degrees from UCLA and a Ph.D from the University of Hawaii. I am married and have two grown children, three grown stepchildren, and love to travel when I'm not teaching.

Erin Delaney
Erin Delaney After serving as an adjunct faculty member in English at COC for six years, Erin joined the full time faculty in Fall 2015. She both teaches English and is the English faculty member in The Learning Center (TLC). Erin serves on the faculty inquiry group that designed and is now implementing the new four unit English 101 course, which was revised to respond to the requirements of AB-705. She is English 103/112 co-coordinator, former CASL co-coordinator, and the faculty lead for the Trans Alliance. She has taught professional development workshops for CETL, including the reading module in the Skilled Teacher Certificate. Erin is proudest when she sees the students and tutors she works with succeeding and thriving.
Erin lives in Canoga Park with her husband José and dog Buddy. Together, they're learning to take care of a backyard that's full of surprises. (Guava tree? Excellent! Persistent, prodigious weeds? Not so great.) While Erin enjoys a few hobbies, she's best at reading on the patio. Erin loves to travel and hopes to return to the Tuscan farm she visited in 2017, where she interspersed reading on a patio with exploring the Italian countryside and tasting wine, cheese, and gelato.
Alexa Dimakos
Alexa Dimakos earned her Bachelor's degree in English Literature at UCLA and her Master's degree in English Literature at CSUN. She's been teaching a variety of composition, literature, and humanities courses at COC since 2009. Her favorite part of teaching is helping students see how critical thinking, reading, and writing can impact their daily life.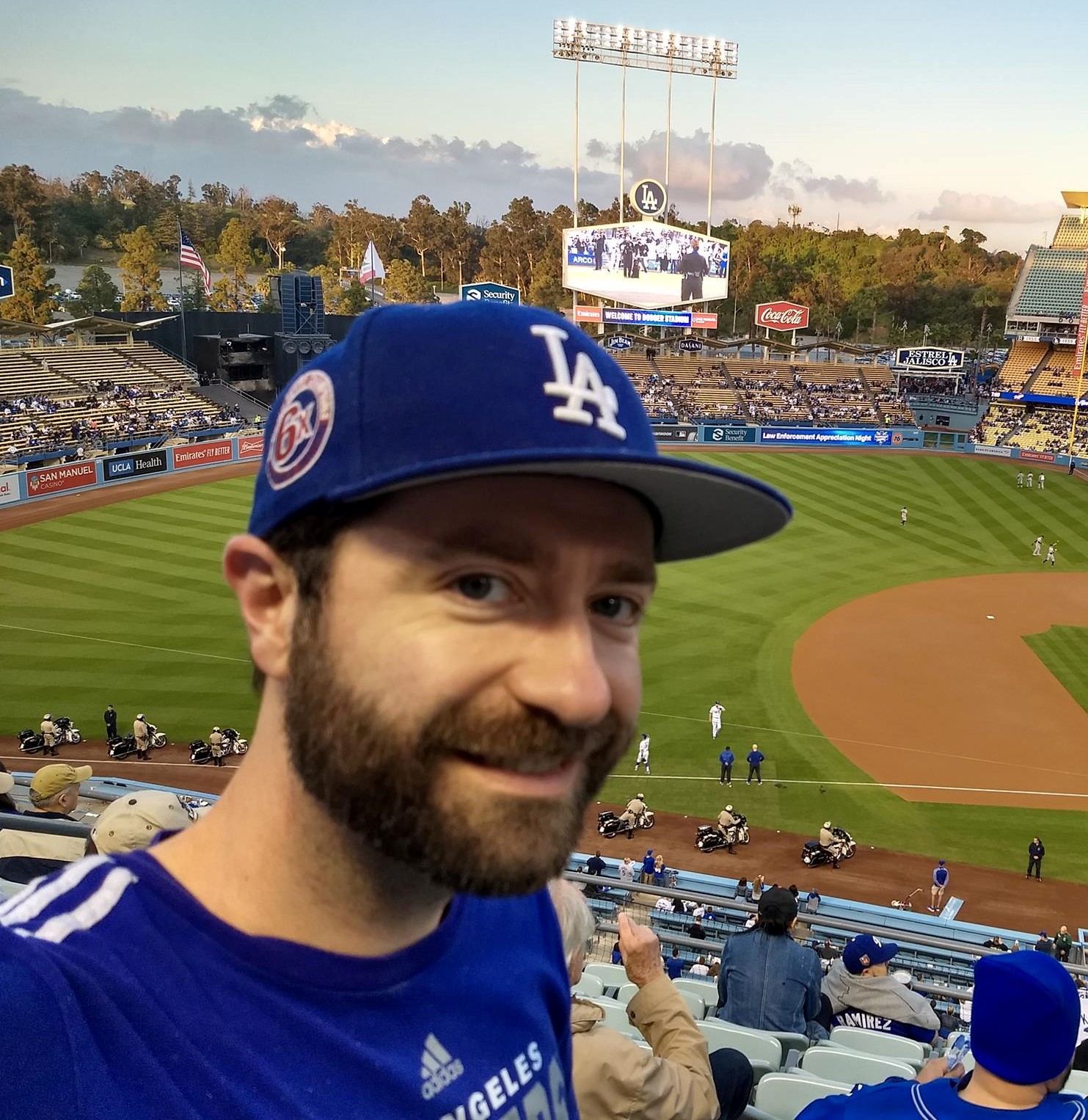 Chase Dimock
Chase Dimock earned his PhD in Comparative Literature from the University of Illinois and he specializes in LGBT literature and international modernist studies. In addition to his literary scholarship, his poetry has been published in Roanoke Review, Funicular Magazine, and New Mexico review among many other literary journals and he is the Managing Editor of As It Ought To Be Magazine. While he grades your papers, he's probably got a Dodgers, Kings, or Clippers game on in the background.

Ron Dreiling
Ron Dreiling took his first college courses at a community college in Great Bend, Kansas. He earned a BA, a double major in philosophy and English, from Washburn University in Topeka, Kansas, and after a brief stint as an assistant bookstore manager in Austin, Texas and Boston, Massachusetts, he completed an MA in English with an emphasis in American Literature and English composition theory from the University of Kansas. About 20 years ago, he found the best place in the world to teach, College of the Canyons.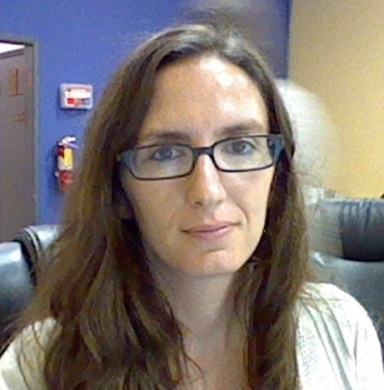 Tricia Geroge
After completing her B.S. in Industrial Engineering from Northwestern University, Tricia realized her passion was for literature, and so she earned an M.A. in English from the University of Illinos-Chicago and then a Ph.D. in English from the University of Tennessee with a focus on medieval and Renaissance literature. At CoC, she enjoys teaching a range of classes, many related to Critical Thinking and British literature.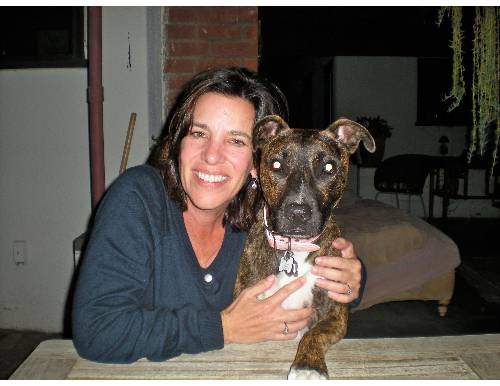 Jennifer Hauss
Jennifer Hauss earned her Ph.D. in English at the University of Rhode Island. Prior to moving to California, she was an Assistant Professor of English at Rhode Island College teaching Ethnic American Literatures, the American Indian Novel, Western Literature,and Introduction to Academic Writing. Dr. Hauss' previous experience includes owning a restaurant and working with several college and community outreach programs, including Preparatory Enrollment Program (PEP), John Hope Settlement House, Wahteauonk Youth Program and the Rhode Island Dropout Prevention Program, as well as coordination of many cultural events.
Jennifer has previously served as COC's Director of Community Extension, Director of Service Learning, and as the advisor to Gamma Beta Phi, a national service honor society. Since joining the English department in 2011, she has been actively involved in department projects, including the Writing Matters conference and the statewide Community of Practice in Acceleration. Jennifer also continues to work with the School of Humanities and the Hollywood Bowl to benefit the entire campus community each year with access to the much beloved Hollywood Bowl Presents summer concert series. She is a CASA (Court Appointed Special Advocate) volunteer for children in Foster Care. Jennifer lives in Ventura with her husband, Jon, and their rescue puppy Lambchop.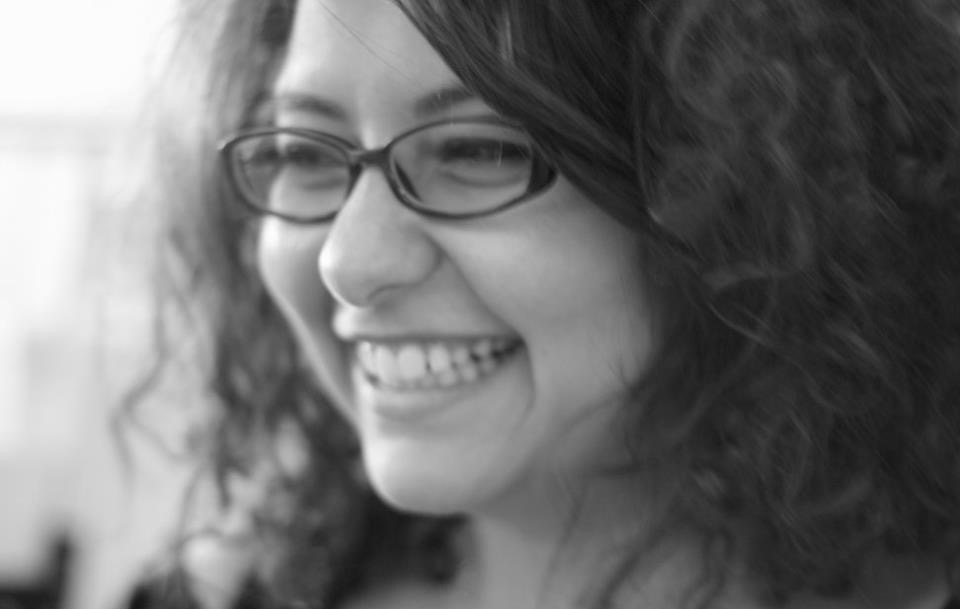 Christine Iskander
Christine Iskander earned her BA in Comparative Literature from The University of California, Irvine, and she then earned her MSc in Comparative and General Literature at the University of Edinburgh where she did extensive research on two female, Egyptian serial killers! She has been teaching English since 2013 and was hired full time at COC in 2017. Her current interests are social justice, pop-culture, and examining cultural perspectives, which she includes in most of her classes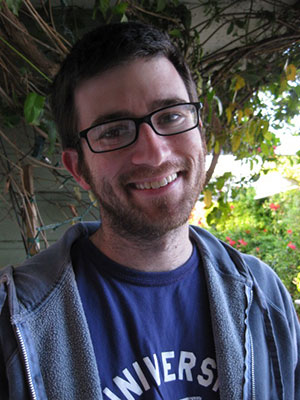 Adam Kaiserman
Dr. Adam Kaiserman specializes in American literature, media studies, and composition. He earned his PhD in English at the University of California at Irvine, where he focused his research on post-45 American literature and television. Before coming to College of the Canyons, he was the Managing Editor of The Journal of Haitian Studies at the UCSB Center for Black Studies. His essays have appeared in Critique, Genre, Multicultural and Ethnic Literature of the United States, and The Journal of American Culture. In his spare time, he enjoys spending time with his family, writing, and listening to music.

Adam Kempler
Adam Kempler has been teaching at College of the Canyons since 1998 and enjoys helping students to become better readers, writers, and thinkers. He has also taught courses in psychology (Intro to Psychology) and recreation (Intro to Surfing and Intro to Backpacking and Wilderness Survival). In his free time, he enjoys spending time with his wife, six children, and seven grandchildren doing outdoor activities at the beach and in the mountains.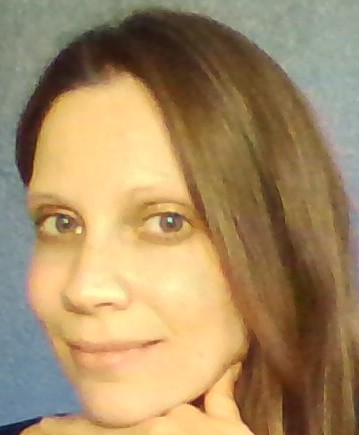 Caitlin Newcomer
Caitlin Newcomer holds a Ph.D. in post-1900 American Literature and Culture from Florida State University and an M.F.A. in creative writing from The Ohio State University. Her fiction, poetry, and literary criticism have been published in a variety of journals and edited collections. She teaches composition, creative writing, and literature courses and loves sharing her passion for writing and literature with students
Mary Powell
Mary Powell has a Ph.D. in English and has been teaching at COC since 2005. She has lots of different hobbies: reading, singing in a local choir, playing tennis and co-ed softball, and attending LA Opera performances. However, her favorite pastime is spending time with family and friends, especially her two wonderful nieces.
Tracey Sherard
My name is Tracey Sherard, and I grew up in Fresno, California, and graduated from Hoover High School there before earning my BA in English at CSU Fresno. I spent 5 years living in San Francisco and got my MA in English at San Francisco State University, ultimately earning my PhD in English at Washington State University, where I taught for three years under a teaching fellowship before being hired full time at College of the Canyons in 2001. As well as traditional and in-person classes, I have been teaching online and hybrid classes for most of my teaching career and find them to be a very fulfilling learning and surprisingly social experience. I have lived in Ventura with my husband and stepson for 13 years now. I love to eat sushi and travel, having been to various locations in the U.S., as well as Europe, Australia, and Korea. My hobbies include reading, yoga, dancing, and photographing my calico Norwegian forest cat, Sophie. Something surprising about me? I am a licensed Zumba instructor.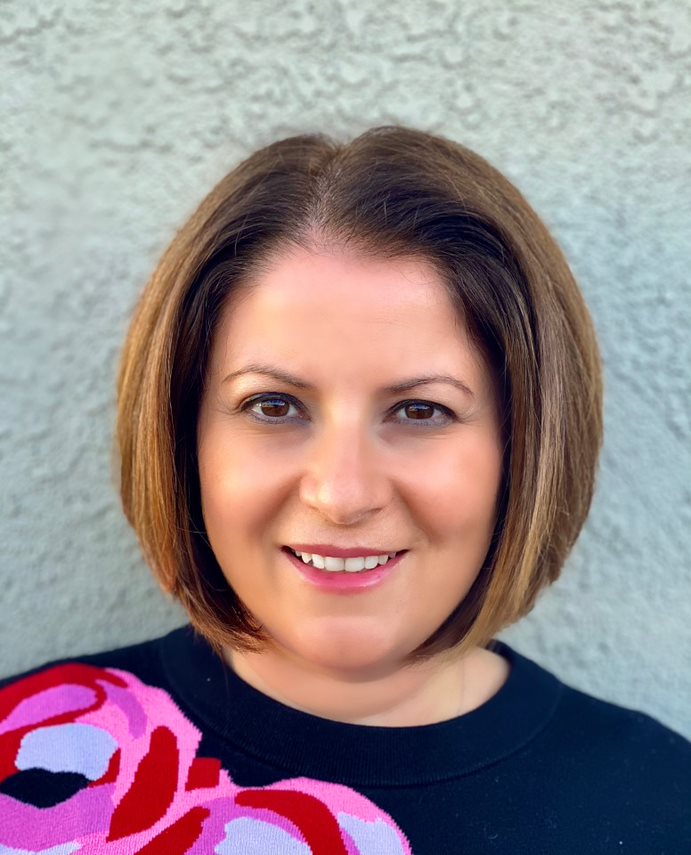 Alene Terzian-Zeitounian
Alene Terzian-Zeitounian has been teaching at College of the Canyons for the past 18 years; currently, she serves as the English Department Chair and the advisor for COC's Literary and Arts Magazine, cul-de-sac. She received her M.A. and M.F.A. in creative writing, poetry and is currently completing an EdD in Innovation and Leadership. Her research study focuses on implementing major educational reform policies by using professional development and accountability systems to improve student success and retention rates. She currently lives in Torrance, California, with her husband and daughter. When she's not working, she is cooking, reading, writing poetry, and traveling.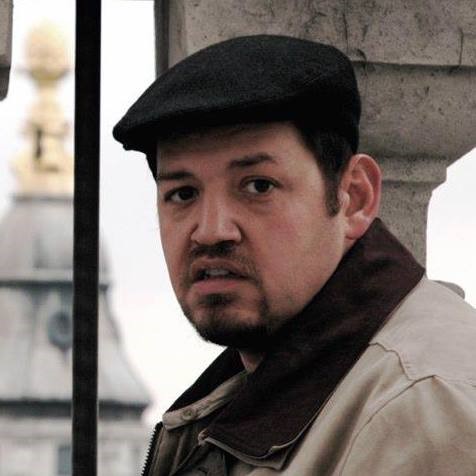 Mike Harutunian
Mike Harutunian is very proud of having earned his AA degree at College of the Canyons. He went on to receive BA's in History and English at CSUN along with an MA in English. He grew up in Castaic where his family owned one of the oldest restaurants in the Santa Clarita Valley. He has been teaching English since 1994. He also led tours of Los Angeles landmarks for Community Education at College of the Canyons. He has travelled extensively and was involved in panel discussions on the Armenian Diaspora at 100 years post genocide along with lectures on John Steinbeck's Grapes of Wrath for the City of Commerce. His interests include literary theory, pop-culture, and local history. He lives in Saugus with his two daughters and dog.
---
Part-Time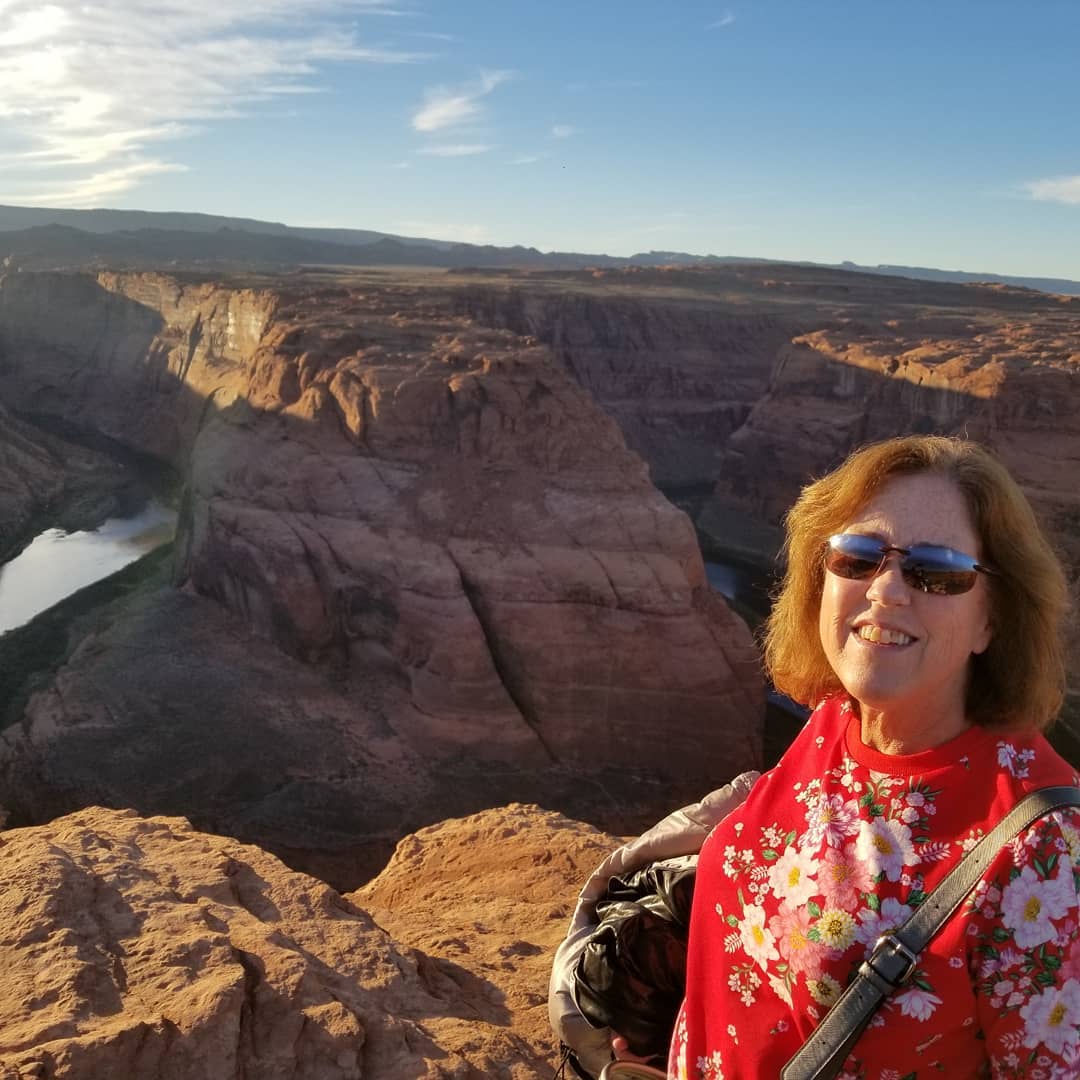 Colleen Daly
Colleen Daly attended Hart High School, received her Associate's degree at COC, transferred to CSUN for her Bachelor's degree, and completed her Master's degree in English at National University. She has taught for over 20 years and began teaching at COC in 2008. She currently teaches English at COC, ESL at North Valley Occupational Center, and high school credit recovery/GED at Glendale Community College.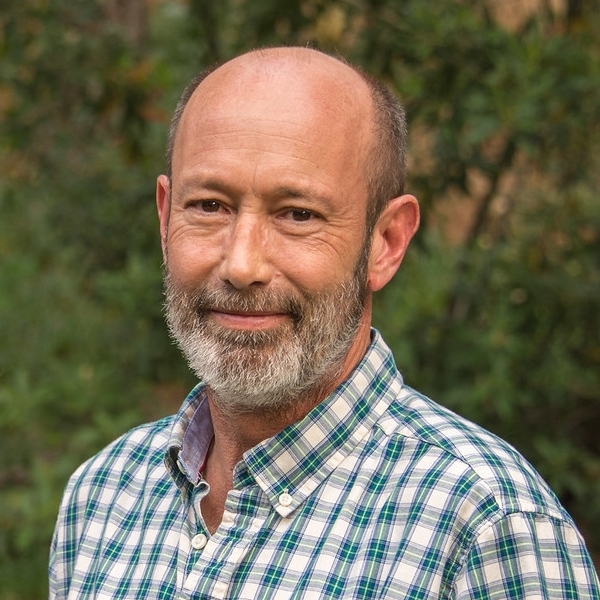 Mike Edwards
Mike Edwards went back to school full-time at COC about 15 years ago. After receiving his Associate's degree at COC, he transferred to CSUN for his Bachelor's and Master's degrees in English with an emphasis on creative writing. He currently teaches English at COC and Bakersfield College.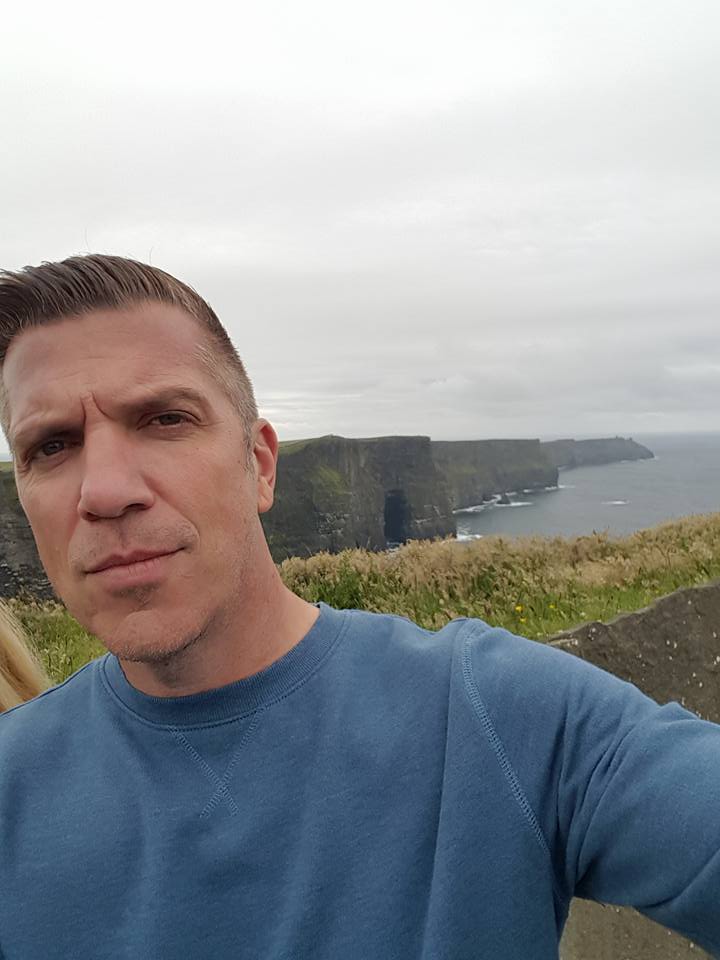 Jeremy Fannon
Mr. Fannon has been teaching part time in the English department since 2010. He attended SEVEN, yes seven, colleges in his pursuit of higher education. He has an Associate's degree from Pierce College. A Bachelor's degree in English with an emphasis in literature from Cal State Northridge, and a Master's degree in Education and teaching credential from the University of Southern California. In his spare time, he sings in a local cover band and spends a lot of time with his wife of 26 years and his chocolate lab Emmitt.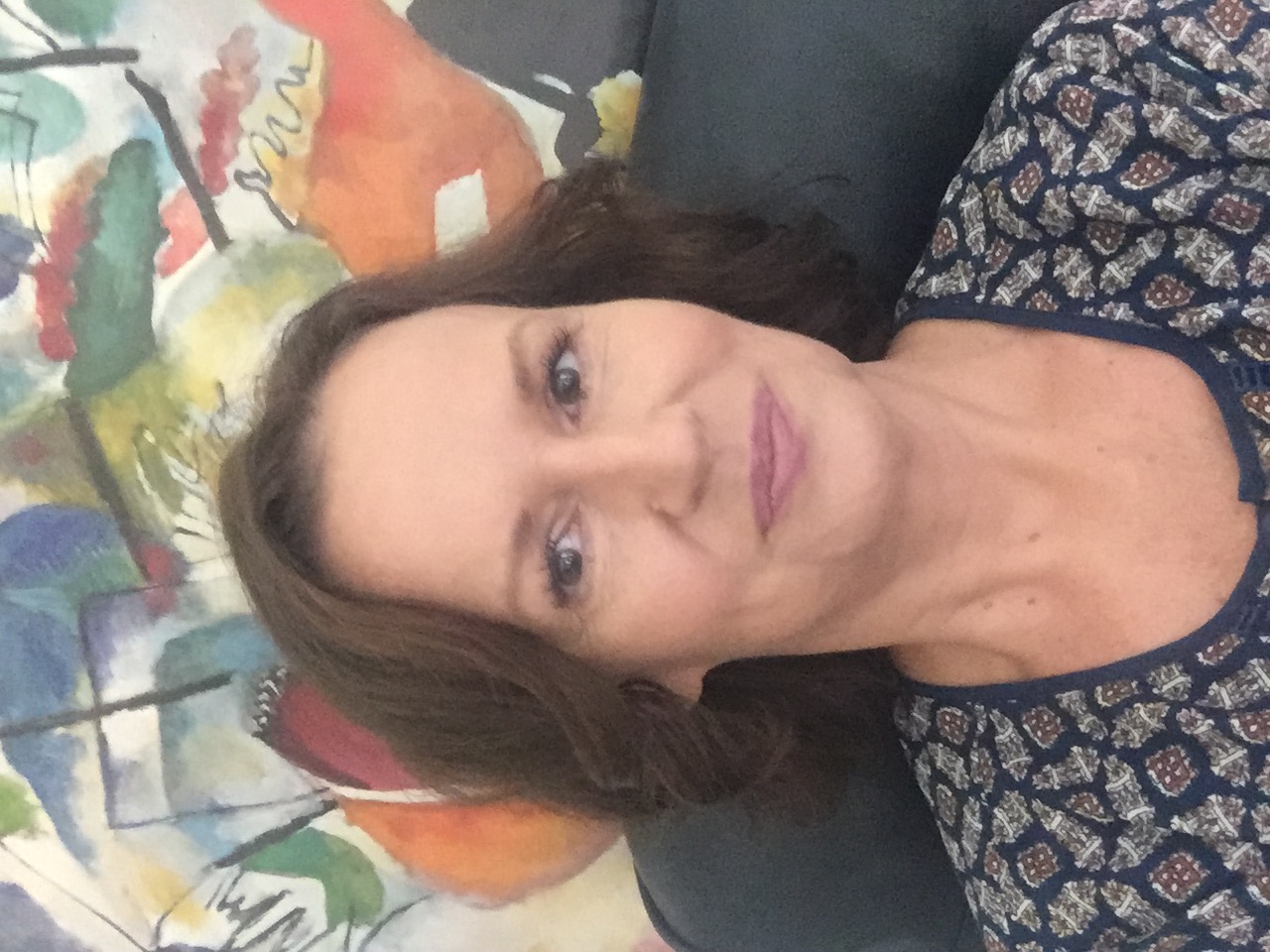 Anna Glapa-Grossklag
I have taught at College of the Canyons since 2000. I earned my first MA in German literature and language, and my second MA in Linguistics and Teaching English as a Second Language. My experience in teaching, interpreting, and translating includes three languages and teaching online since 2006. When I am not teaching, I spend time with my husband and two teenage sons. In my free time, I enjoy watching movies.
Ashley Jean Granillo
Ashley Jean Granillo is an associate adjunct instructor of English at College of the Canyons. She received her BA and MA in Creative Writing from California State University Northridge. For a brief period of time, she worked as a freelance music journalist and editor for a small, LA-based publishing company. The experiences she garnered as a woman in the music industry led her to her first novel, LOVE FROM THE BARRICADE, published by Black Rose Writing in 2018. She is now currently enrolled at UCR in pursuit of her MFA in Fiction and Screenwriting.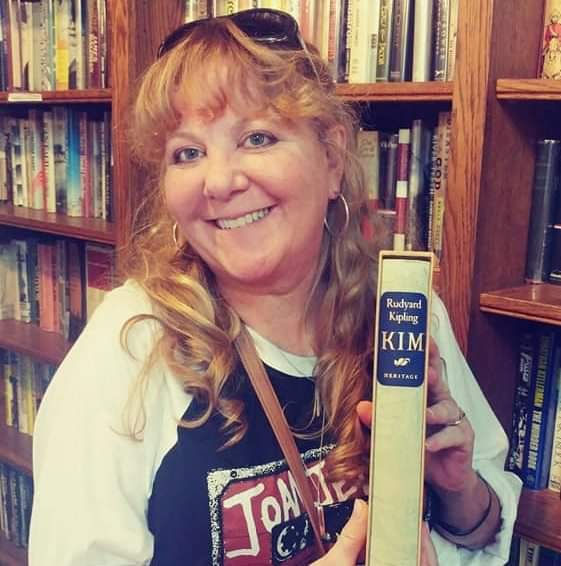 Kim Haglund
Kim Haglund is a College of the Canyons alumni and has worked in various capacities on campus for 20 years. After her journey at COC, she received bachelors' in history and English as well as a single subject teaching credential before earning a Masters in Cross-Cultural Education. She currently teaches English, GED, and Career Skills at COC.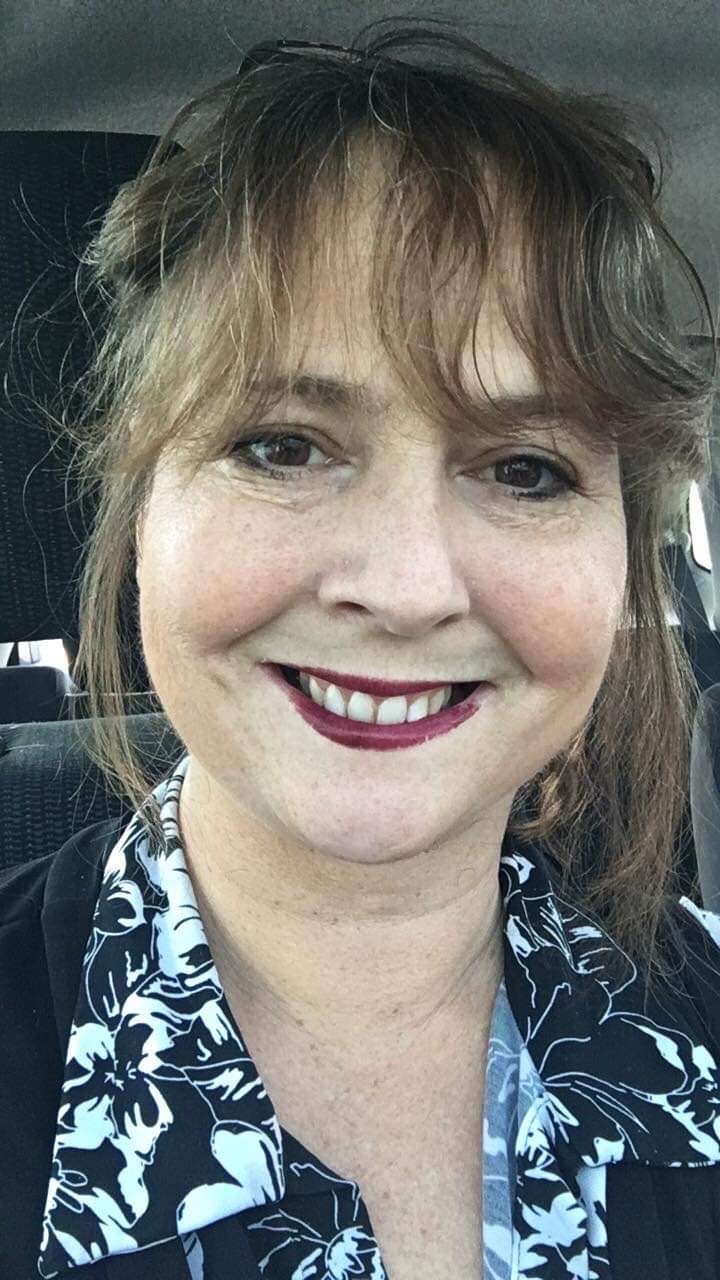 Nicole Hoelle
Nicole Hoelle has been teaching for a total of about 10 years, specifically at College of the Canyons and San Bernardino Valley College since 2015. She enjoys helping students to become attentive and critical thinking writers and readers. She has published creative writing in various publications. She is also a caregiver to an elderly parent, and is originally from the east coast.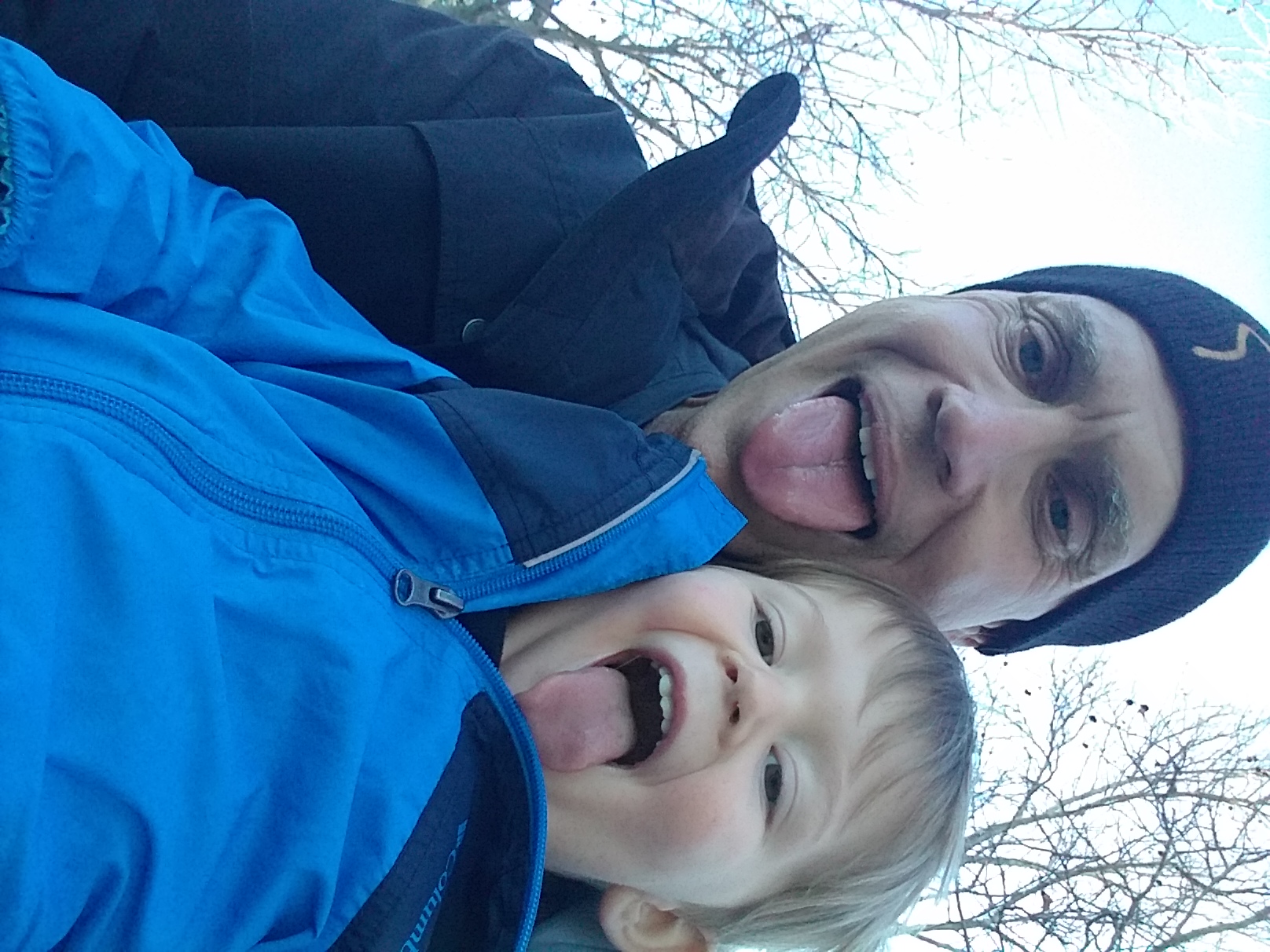 Ron Kasdorf
I'm mostly retired and absolutely loving it. I taught all kinds of English at Canyon High School (mostly Brit Lit and AP Lit) from 1990-2018. I've been teaching at COC since the mid 90s--lately English 103. Life is good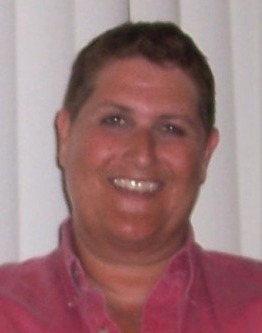 Elana Kent-Stacy
Elana Kent-Stacy "Lonnie" has been teaching in the English department of COC since Fall 2002. Lonnie is a graduate of CSUN with a BA in English and obtained her MFA from St. Mary's College of CA in creative writing. She is a news junkie, who lives for her dog and an afternoon swim.

Abbie McMillen
I graduated from a local high school and immediately began school at CSU Northridge, where I completed my BA in English (Credential Option and Honors), continued to complete my teaching credential in English, and then worked toward my MA in English Rhetoric and Composition while teaching full time.
I have been teaching since 2004, beginning with full-time public high school. After five years, I switched to a part-time teaching job at a local charter school. Finally, I ended up at COC in the fall of 2014, and I've been here ever since!>>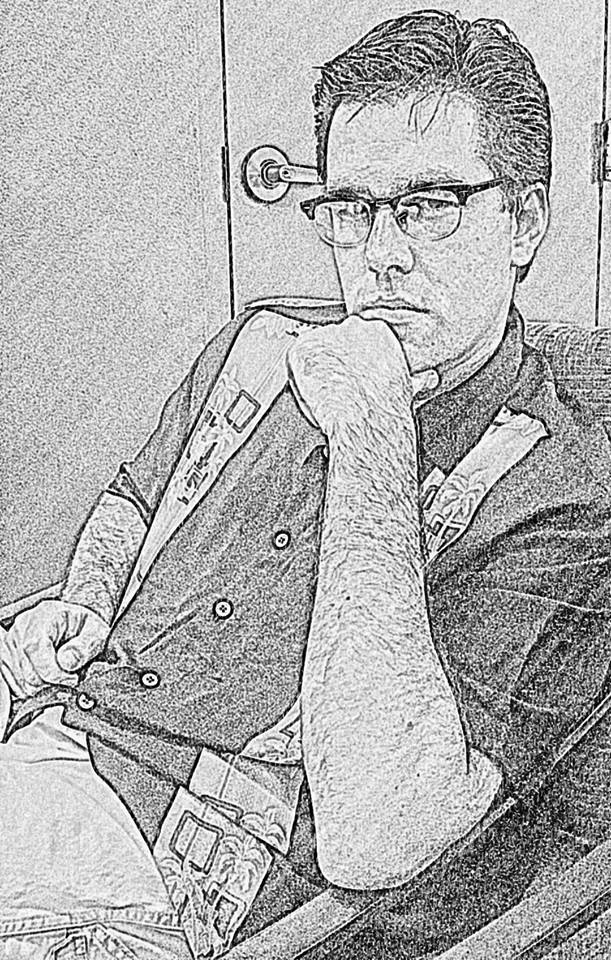 Dan Portillo
Dan Portillo has been teaching at COC since the fall of 2006 and is the current president of its part-time faculty union. In 2019, his novel, The Lone Escapist (under the name Dan Rhys) reached the semifinals of the Chanticleer International Book Review 'Clue Awards' and was voted #4 by the Book Lovin' Geek Mommas Club, NYC.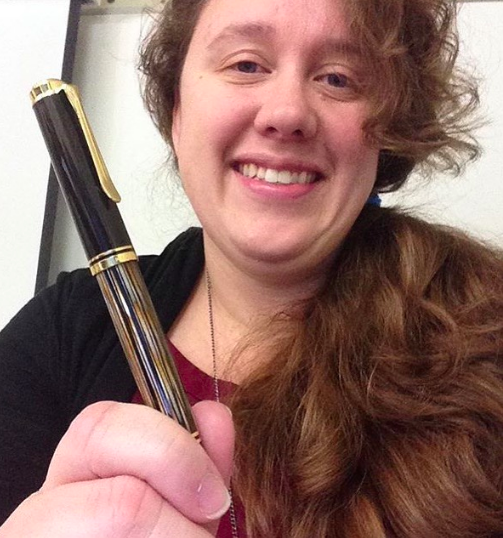 Anne Powell
In addition to teaching English, I teach Humanities at COC and have been working here since 2008. I am a big art fan and used to be a docent at The Huntington Library and ran a blog about women artists -- 365WomenArtists.com. Whenever I travel, I like to visit museums. I also love fountain pens and classical music and sing alto in a choir.
Kathleen Powell
Ruth Rassool
Ruth Rassool is a COC and UCLA Alumna. Her degrees focus on literature, particularly British, American, and Comparative. When she is not teaching at College of the Canyons, Ruth Rassool enjoys being at home in Santa Clarita or traveling - especially back to England; she is an English English instructor!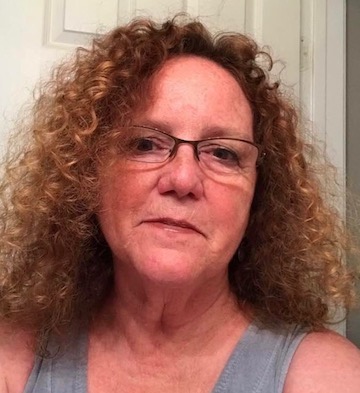 Kim Rawley
I have been teaching composition and literature at COC since 2012. I believe that literature teaches us how to live, and everyone needs a editor. It took me 10 years to get through community college, one or two classes at a time, so if you're ever feeling discouraged, email me at kim.rawley@canyons.edu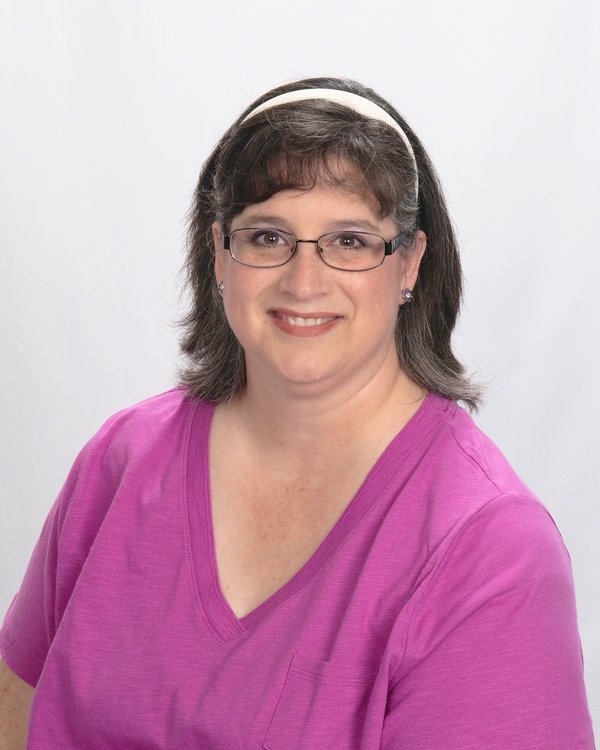 Laurisa Reyes
Laurisa Reyes earned her B.A. and M.A. in English at Cal State Northridge. Prior to teaching at College of the Canyons, she spent more than twenty years as a freelance writer, newspaper columnist, and book & magazine editor. She is the award-winning author of sixteen published books and is the Senior Editor of Skyrocket Press. However, her greatest accomplishment is being Mom to her five kids, four of whom are former C.O.C. students.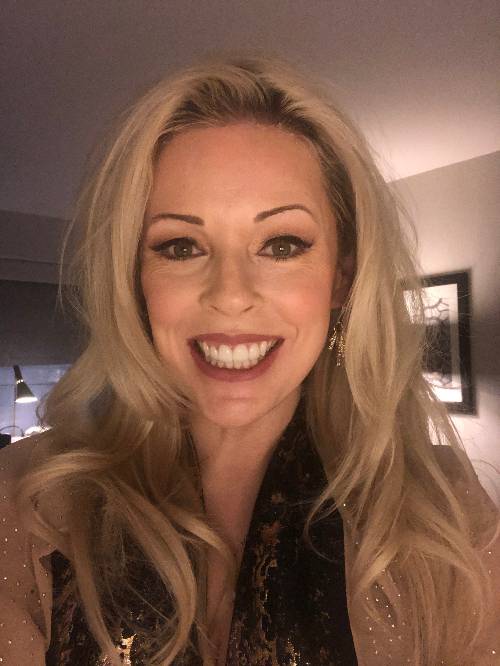 Christy Russell
Christy Russell received her Bachelor's degree in English Language and Literature, Psychology, and Women's Studies at the University of Michigan. She then went on to receive her Master's degree in English from University of California Riverside. Christy currently teaches at COC and Glendale College.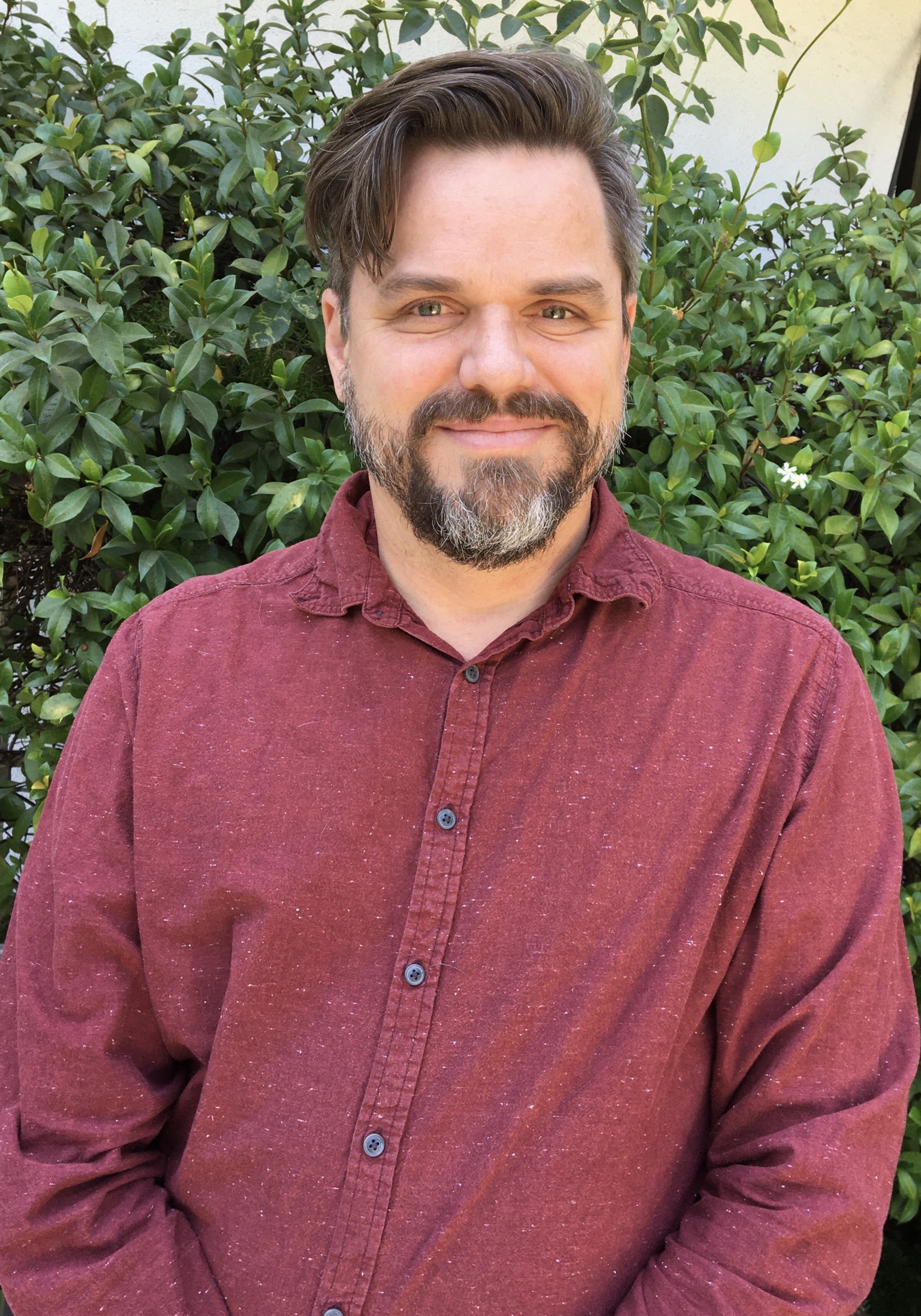 Kirk Sever
Kirk Sever teaches writing at three colleges in the Los Angeles area and is a Fiction Editor at Mayday Magazine. His film, music, and book reviews appear in The Colorado Review, No Ripcord, the Literary Review, and Rain Taxi, and his stories and poetry were featured in Permafrost, Storgy, and The New Short Fiction Series. In addition to being recognized by the Academy of American Poets, Kirk's short story collection, They Crawl to the Surface, was semi-finalist in Ohio State's The Journal Book Prize. Currently, Kirk is editing the last twenty pages of his novel, Bruises That Won't Heal.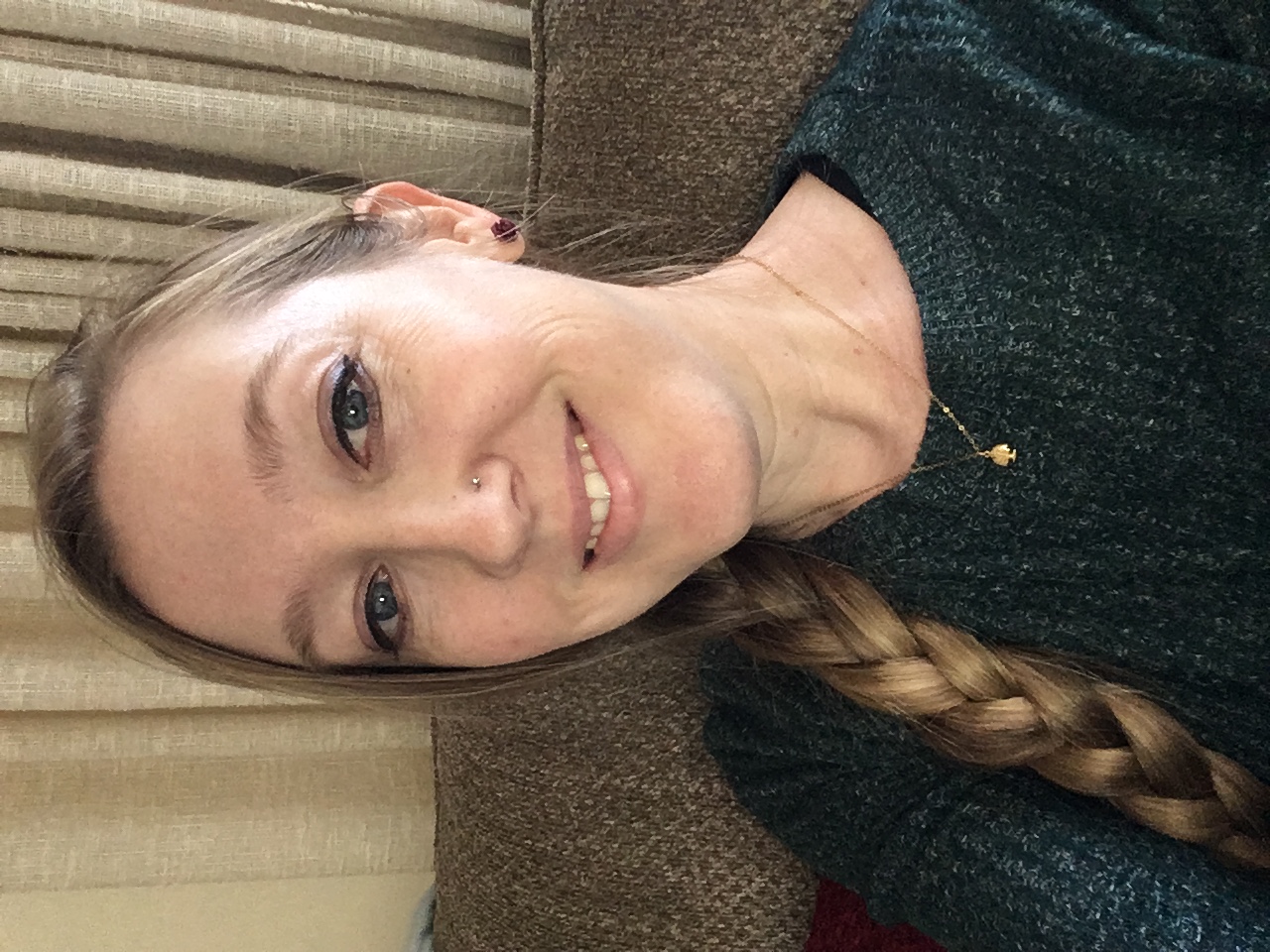 Jessica Small
Jessica Small started her college education at COC, earned her BA in English from San Diego State University and her MA in Literature from California State University, Northridge. It was while taking classes at COC that Jess fell in love with learning and realized that she could indeed be successful in school, despite her mediocre performance in middle and high school. She loves to teach at the Community College level because she knows first-hand that there are many bright and talented students here who just need reassurance to excel and go far.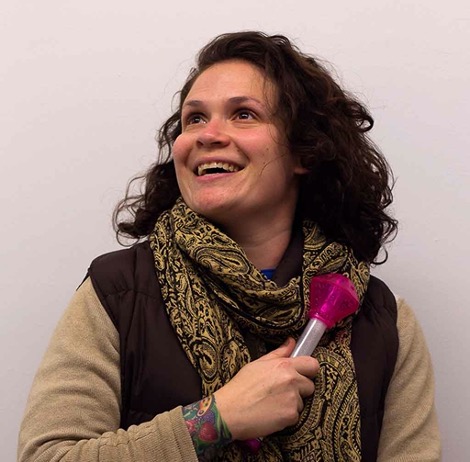 Naomi Tarle
Naomi Tarle has an MFA in creative writing from Boise State University, and an MFA in visual art from California State University Northridge. She teaches in the English and Art Departments at COC. She attended the London Intensive residency led by Camden Arts Centre & the Slade School of Fine Art, UCL in August of 2016, and in the fall of 2020 she spent three months in Blanca, Murcia, Spain at AADK Centro Negro. Her poems can be found in various magazines and journals including E•ratio, Word For/Word and Alice Blue Review among others. Her artwork can be viewed on her website. www.naomitarle.net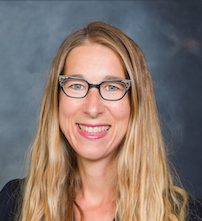 Lorrie Wood
Lorrie Wood is an adjunct professor in the English Department. She has been teaching at College of the Canyons since 2009 and truly enjoys working with COC staff and students. When she is not teaching reading and writing, she enjoys spending time with her family, hiking local trails, reading a good novel, or writing poetry.