ESL Courses
---
We have different courses here at College of the Canyons. Some courses are credit and some are non-credit. For the differences between these two kinds of courses, click here.
This site focuses on the Credit ESL Courses.


Credit Courses
Reading, Writing, and Grammar
Listening and Speaking
ESL 091 Accent Reduction
ESL 096 College Listening and Speaking
The course sequence chart below shows you all the courses from NCESL through Credit ESL.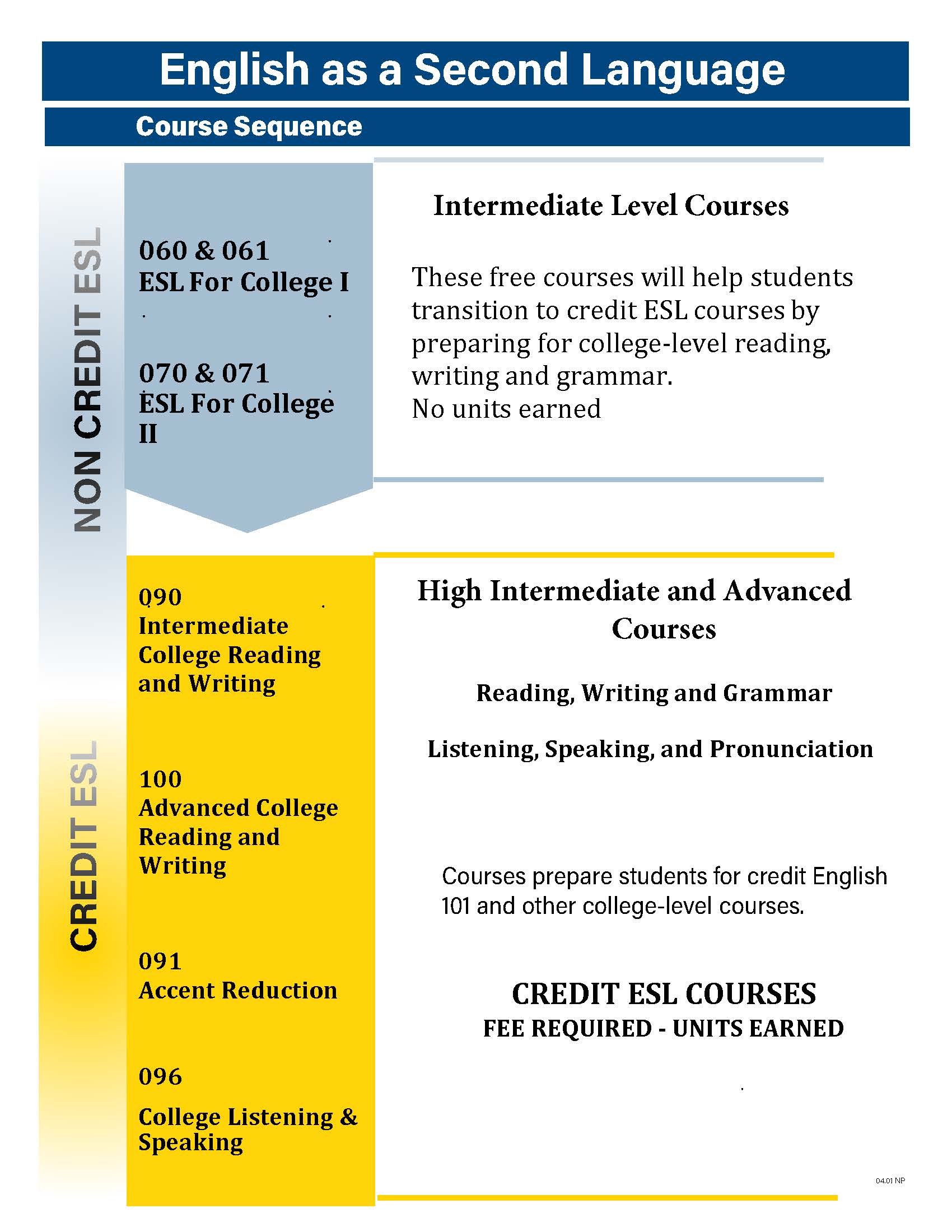 If you need to know something that is not on this page, please email the department chair.