Career Tree Levels
---
Fire Technology

Fight fires, rescue and extricate victims, provide emergency medical services, and help ensure public safety for our communities.
Operate as part of a team to save lives and property through fire suppression, rescue, hazardous materials response, and emergency medical services.
Utilize your problem-solving skills to produce positive outcomes in saving lives and property.
Career Focus: Prepare for Employment, Prepare for further education.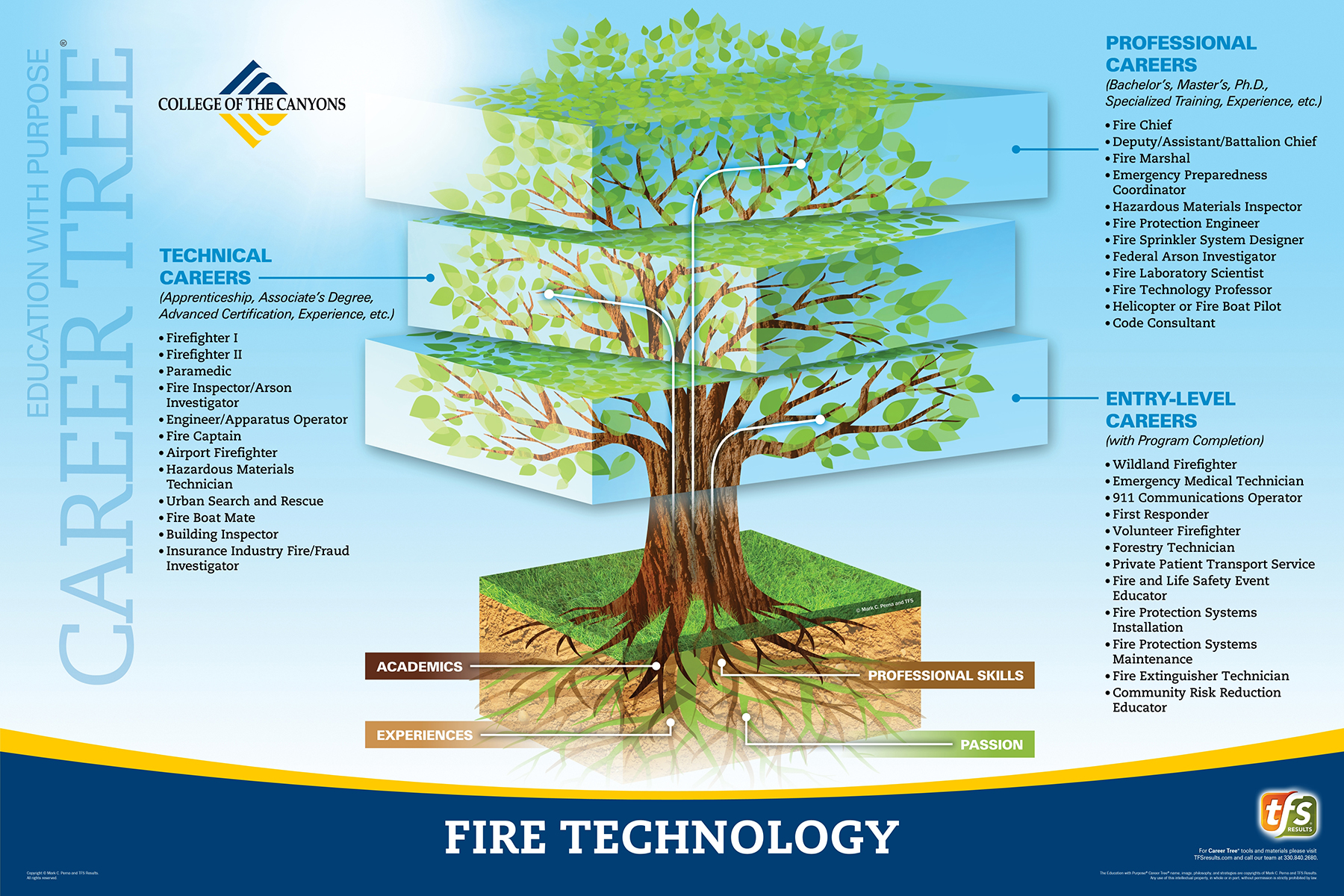 Level 1 - Entry-Level Careers
Level 2 - Technical Careers

Level 3 - Professional Careers