L'Tamid - Documenting Memories of Genocide Survivors
---
Documenting Memories of Genocide Survivors, L'Tamid ('for always', Hebrew) is a project focused on productions of animated documentary series based on Holocaust Survivor stories. The films are made by College of the Canyons students taking MEA 261 Advanced Animation and MEA 265 Animation Production classes, in collaboration with filmmakers Ruah Edelstein (Media Entertainment Arts (MEA) artist in residence) and Masha Vasilkovsky (MEA faculty).

L'Tamid is in collaboration with Los Angeles based Righteous Conversations Project (RCP) a non-profit organization dedicated to bringing together Holocaust Survivors and student groups. RCP originated the concept behind such productions and has been instrumental in connecting Holocaust Survivors with Animation classes for interviews.

To date four animated documentaries and one graphic novel (publishing pending), have been produced at COC within the framework of the L'Tamid project. Every film tells a story of a Holocaust Survivor in a unique visual style, employing a different animation medium that combines analog production methods with digital editing techniques. L'Tamid is in collaboration with a film scoring composer Bernardo Feldman, Chair Music Department COC and a COC Sound Engineer, professor, Jon Amador.


In order of production: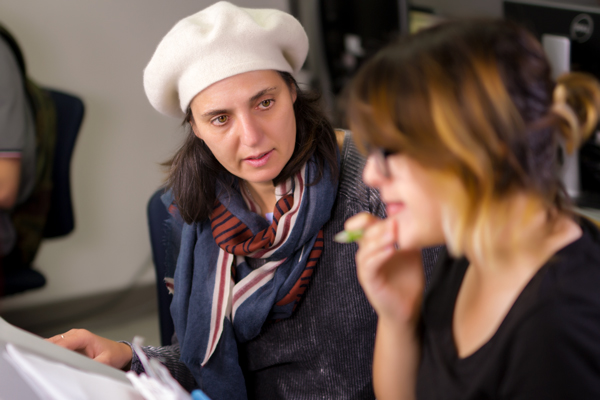 My Angel of God, the Story of Avraham Perlmutter
(2019)


---
The Promise, the Story of Leon Malmed (2018)
---
C'Est Normal, the Story of Marie Kaufman (2017)
---
When Man to Man is Wolf, the Story of Lidia Budgor, (2016)