There are many excellent OER resources, we have compiled a list of what we believe to be the top five. This ranking is based on: ease of use, breadth of content, and how often the repositories are updated.

What does it mean if an academic resource is openly licensed? These resources explain open licensing under creative commons and how this kind of licensing allows educators to freely use and share educational resources.

To create a creative commons license click here.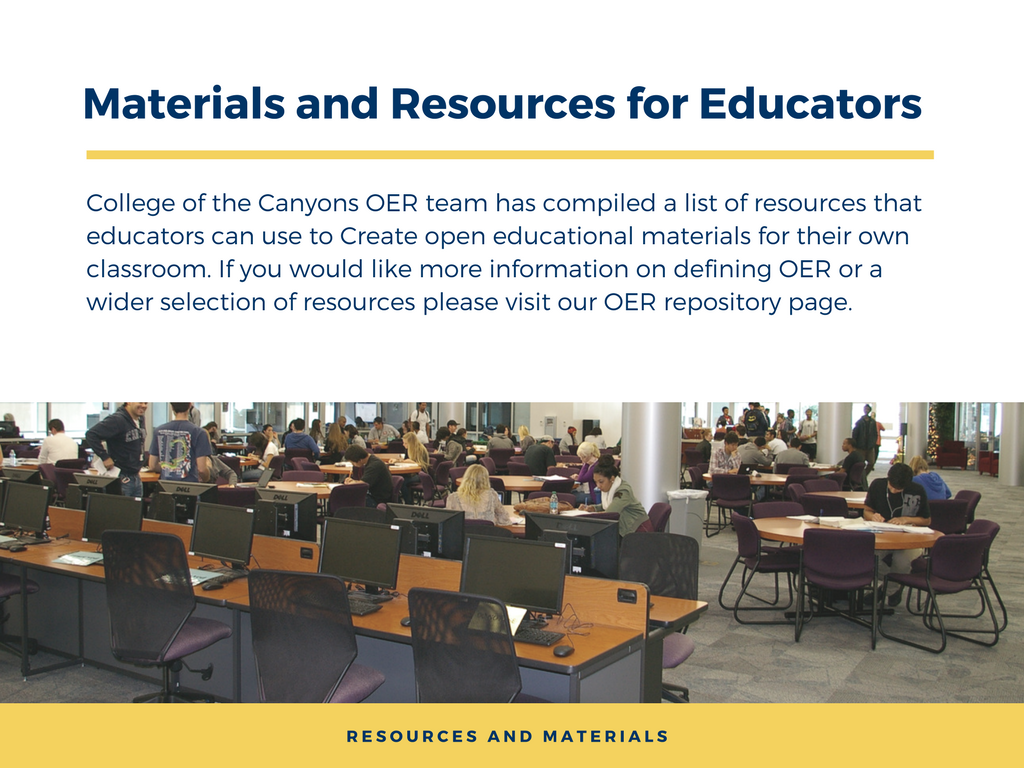 These resources will help explain the steps it takes to create an openly licensed teaching material.

​Open Learn​

offers a free in depth tutorial on understanding and creating OERs.​

The Open Education

Consortium has

been a pioneer in the world of OER for the last decade, their

Faculty: Creating OER's webpage includes direct simple information on the creation of openly licensed materials.

​BC Campus has created a

Self Publishing Guide a reference for individual educators or institutions wanting to write and self-publish an open textbook. This guide provides details on the preparation, planning, writing, publication, and maintenance of an open textbook.​

Pressbooks

is an OER publishing tool. Pressbooks software helps educators and authors create aesthetic, properly formatted, texts for a one time publishing fee.

The OER Student Advocate Toolkit was created by OER student leaders in the CCC and CSU systems. The toolkit's purpose is to motivate students to get involved in OER advocacy and the Open Education movement.

Lumen - Open Courses
Sofia Open Content Initiative
Spring Professional Development Week 2021 OER/ZTC Presentations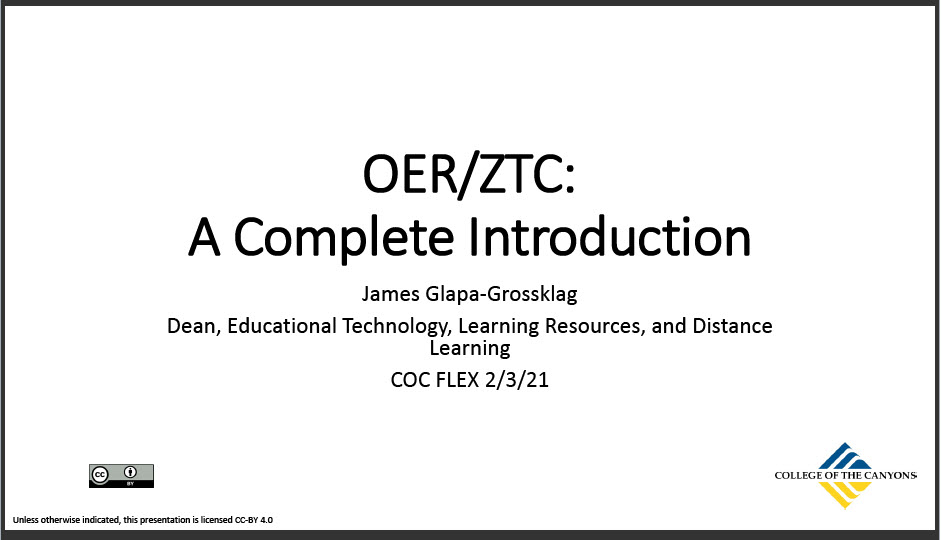 You've heard the acronym OER and seen the ZTC filter in the schedule, but what do these actually mean? This session will introduce you to OER - Open Educational Resources - and ZTC - Zero Textbook Cost classes. You'll learn why faculty engage in OER and ZTC, what forms they take, and how they help to reduce the equity gap.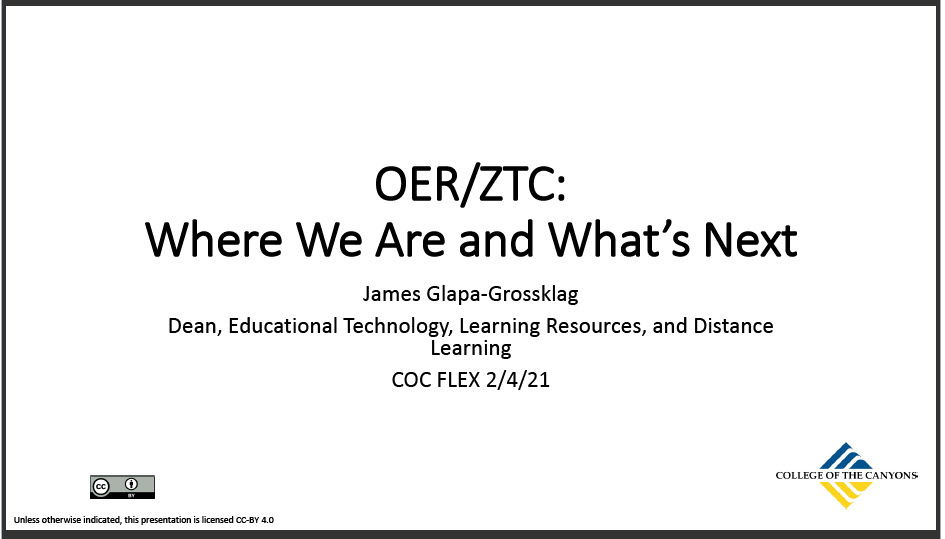 If you're familiar with Open Educational Resources (OER), but wonder what's next at COC and other colleges, this workshop is for you. You'll hear about the impact of 'going OER' at COC, including the ways that OER reduce equity gaps, and find out what's next both at COC and across the US.