Career Tree Levels
---
Kinesiology – Sports Medicine

Coach and motivate clients, athletes, and patients using the same advanced exercise equipment and techniques as fitness and wellness centers nationwide.
Work with certified athletic trainers as well as fitness and healthcare professionals to assist with injury prevention and rehabilitation.
Create customized exercise and therapeutic plans to help individuals achieve superior performance and lifelong wellness.
Career Focus: Immediate Employment, and Prepare for Transfer.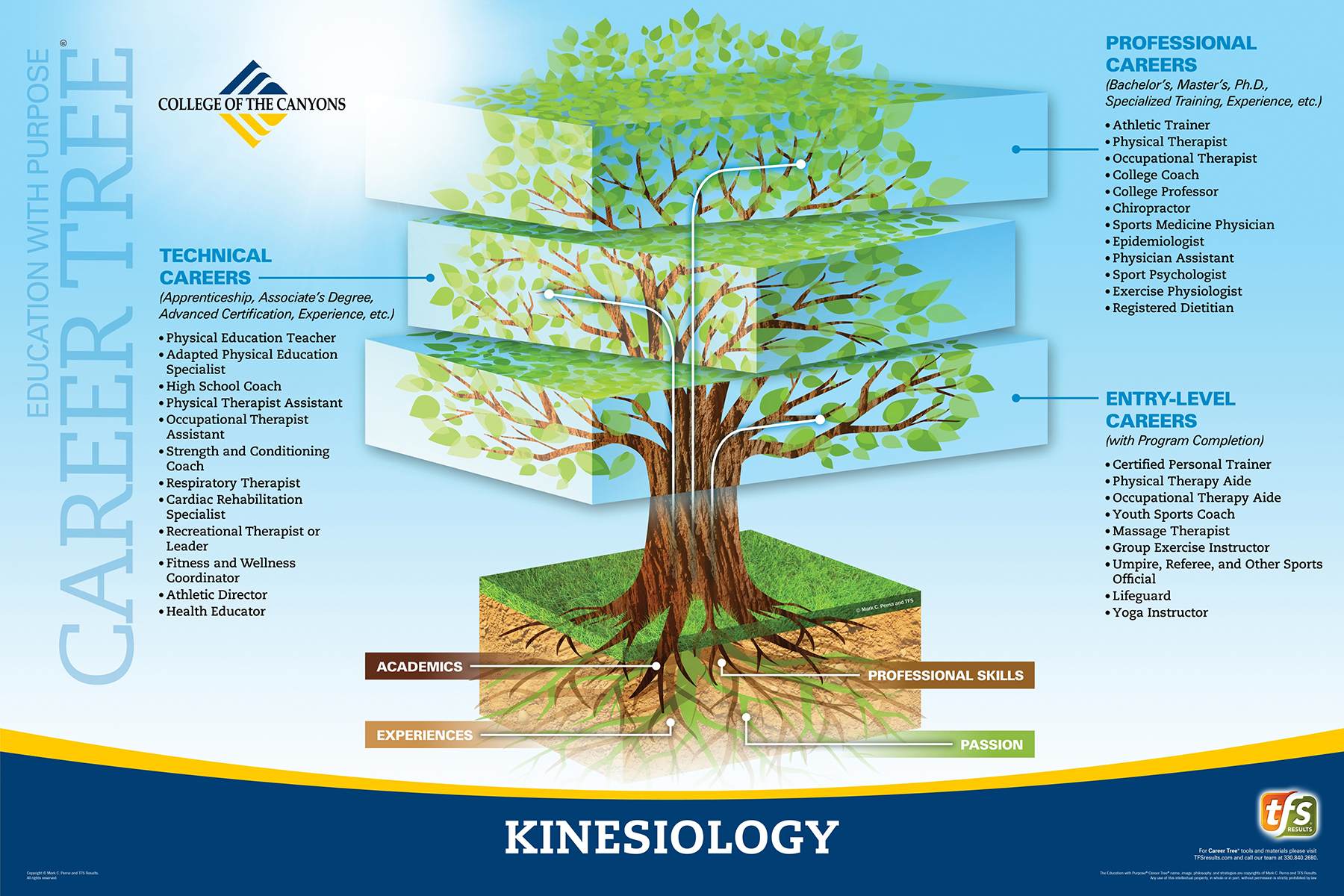 Level 1 - Entry-Level Careers

Level 2 - Technical Careers