Career Tree Levels
---
Technical Theatre
Construct Sets, Install Lighting, Build Costumes to contribute to a full-scale theatre production.
Be an integral part of an opening night and tell a story that creates memorable audience experiences.
Use technology, computers, and power tools in a team setting to create new worlds for live entertainment.
Career Focus: Immediate Employment and further education.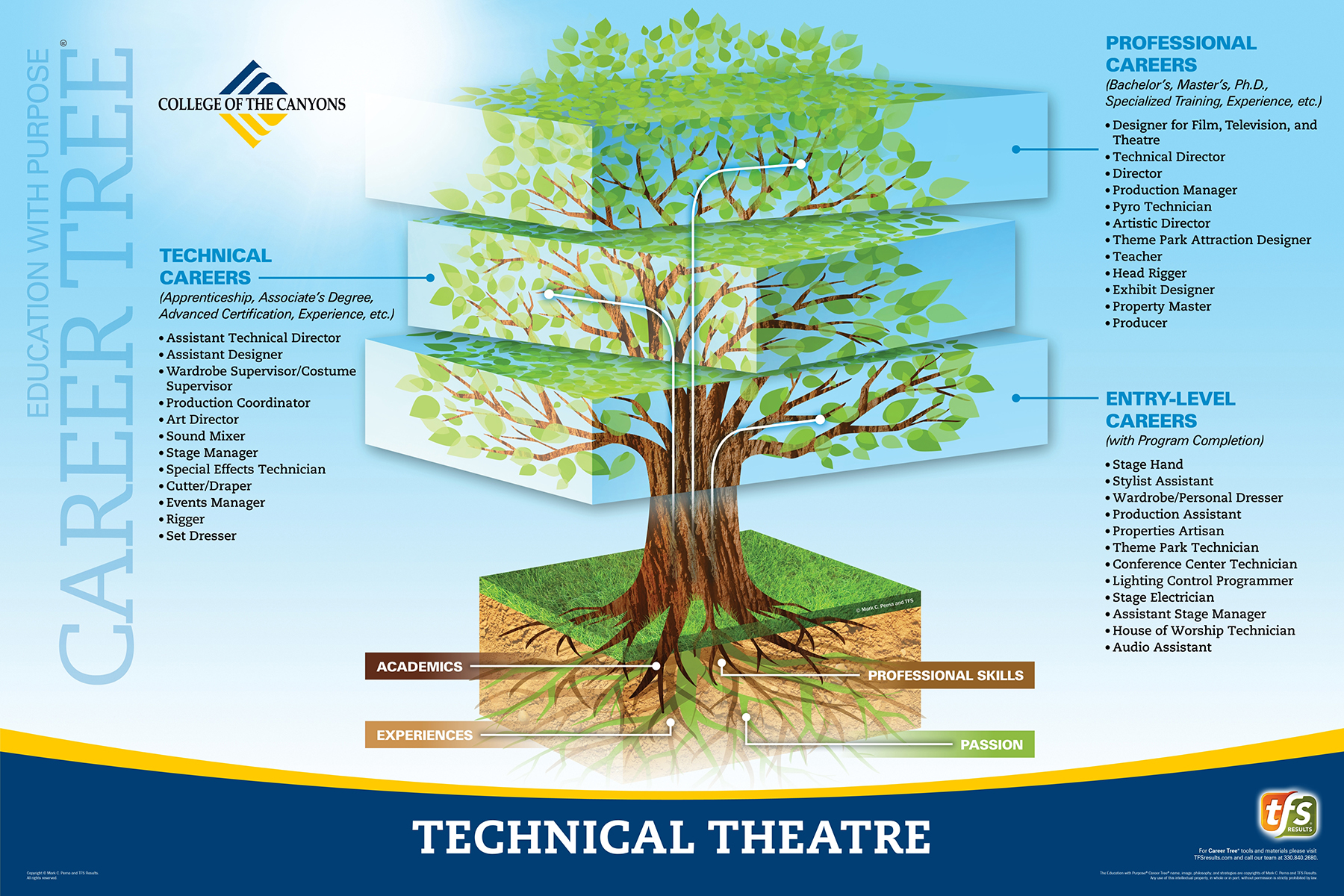 Level 1 - Entry-Level Careers

Level 2 - Technical Careers