Our Mission
The STEM Equity Alliance (SEA) was formed in 2020, and is an affinity group on campus that is dedicated to enhancing opportunities for our STEM students by working to:
Create a safe, brave, inclusive space at COC for students to support each other, and to find support in overcoming barriers in STEM;
Educate and raise public awareness about issues surrounding all populations that are underrepresented in STEM;
Fight discrimination, exclusion, and harassment on campus through presentations, teamwork, networking, and resources;
Connect populations that are underrepresented in STEM fields to resources, professional networks, and mentors that can help them succeed, thereby moving the needle on increasing women, undocumented students, students of color, and our LGBTQ+ populations in STEM majors and future careers.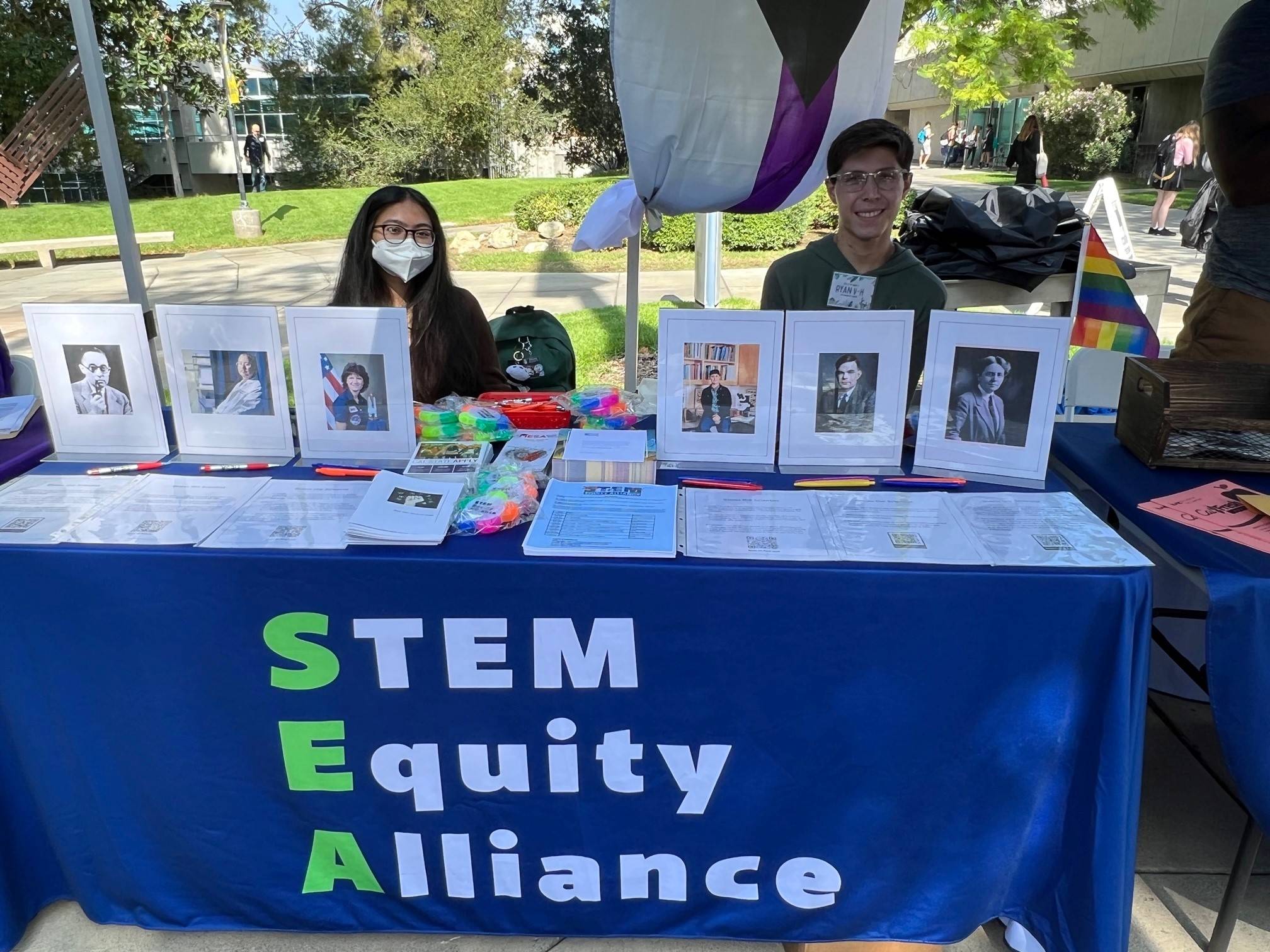 2023-2024 Events
One of the ways we work to promote equity in STEM is by holding events for students that help to create connections among students and faculty, and expose students to resources that will be beneficial in their educational journeys.
August 11 at 9 am

Welcome Day

We'll be available to help welcome our newest students to the COC STEM family on Welcome Day. Come by our table to learn more about under-represented scientists that have made contributions to our fields!

Where: Honor Grove (Valencia Campus)
Meet the Leads
Welcome to the STEM Equity Alliance webpage! The alliance is led by four COC faculty members – and we each have our own unique experiences that motivate us to be a part of SEA.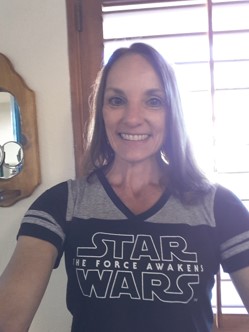 Teresa Ciardi, M.S.
Physical Sciences Faculty and NASA HASP/RockSatX Advisor
Bio: Teaching has been my passion since I was a little girl, and that grew into a passion for making science come alive for all people. I am a first-generation college student and the only person in all of my extended family to have a college degree. I put myself through school and earned a double bachelor's degree in Physics and Astrophysics from Boston University, followed by a Master's degree in Physics from the University of Wyoming. While in graduate school, I decided that as much as I enjoyed doing science, I enjoyed teaching science more so I began a minor in education with the goal of teaching at the community college level. Currently I am full Professor of Physical Science and Astronomy and I lead the Astronomy & Physics Club, lead our Aerospace & Sciences Team NASA missions, Co-Mentor the STEM Equity Alliance, and participate and lead in many campus wide committees. Always my purpose is to make experiences and success possible for all students.
---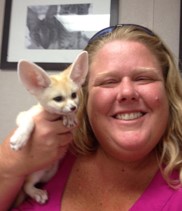 Amy Foote, M.S.
Biology Faculty and MESA Program Director
Bio: Amy earned a master's degree in Biology from California State University – Northridge, and has been a part of the College of the Canyons community for two decades. She currently serves as the MESA director. She is passionate about bringing resources and supports to our STEM students.
---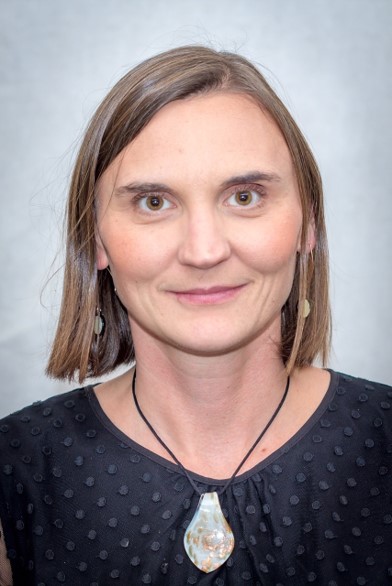 Patricia Foley, Ph.D.
Chemistry Faculty
Bio: I grew up in Nebraska and majored in Biochemistry, and Biological Systems Engineering at the University of Nebraska. (Go Huskers!) Then I moved to upstate New York and went to Cornell University for my doctorate in Chemical Engineering. As an engineering student and a first-generation college student in engineering, I had to learn a lot of things by doing. The professors and friends that were there to support me made my educational journey possible. I love being part of that supportive and welcoming community here at COC.
---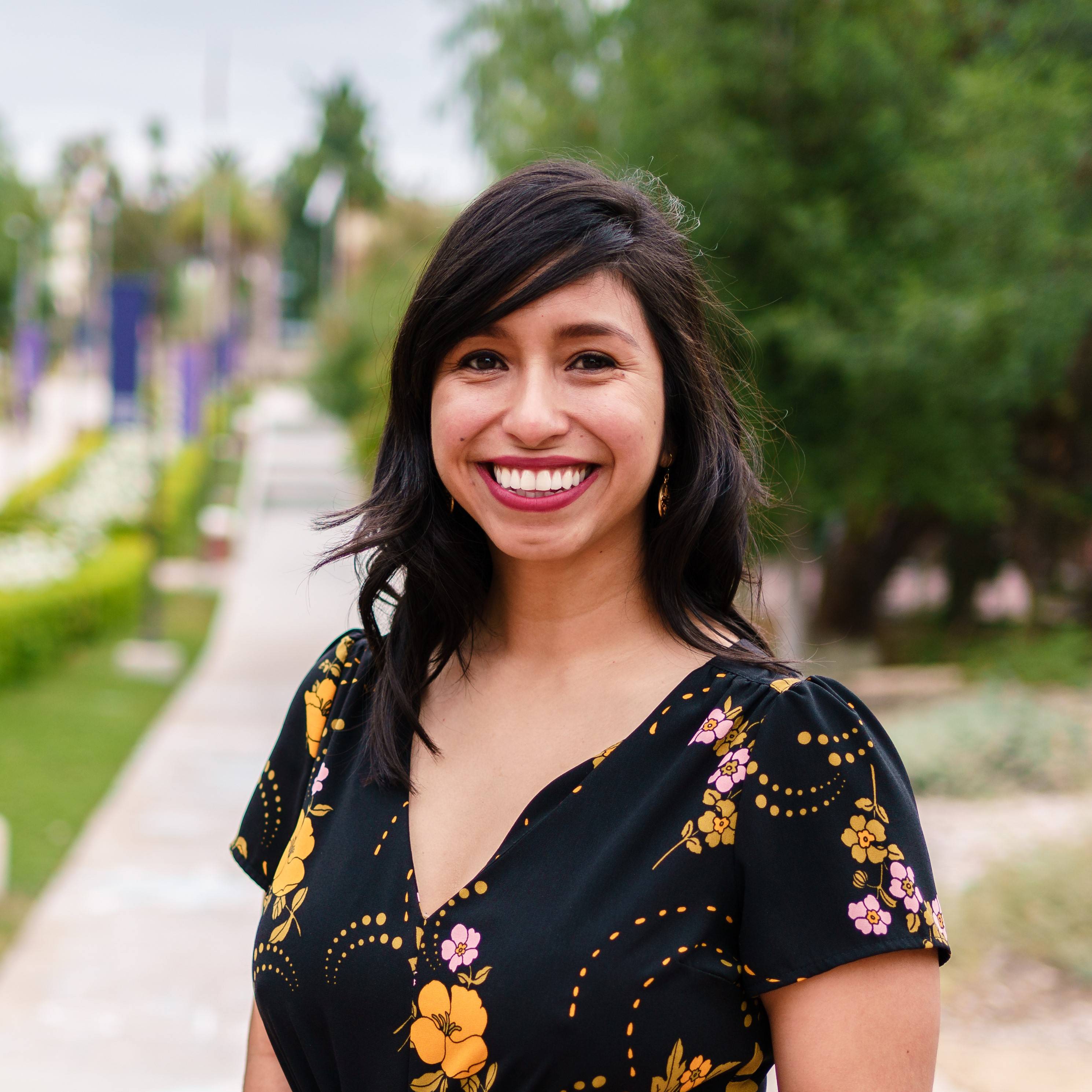 Mireya Milian, M.A.
Counselling Faculty
Bio: Saludos! Greetings everyone! My name is Mireya Milian and I am a Counselor and Instructor at College of the Canyons. I attended UC Santa Barbara (UCSB) for my undergrad and majored in Linguistics with a minor in Portuguese. For me, being a college student gave me the opportunity to explore my intellectual curiosities and understand my intersectional identities as a low-income, first-generation Latina woman. To be frank, I avoided STEM courses and if I could go back in time, I would tell my younger self "math and science doesn't come natural for anyone. It is not over after the first exam or class; you must lean into the discomfort and believe in yourself!" After I graduated from UCSB, I did not know what to do career wise. So, I decided to volunteer in another country through the U.S. Peace Corps. For two years I taught English classes to high school students in the rural town of Montepuez, Mozambique. This experience changed my life and I knew I wanted my career to be in the field of education. After returning from my adventures abroad, I got a job as a College Advisor with a non-profit organization helping underrepresented student populations prepare for college admissions and I found that it brought me joy and purpose to my life. So, after much career immersion, I went back to school to earn my Masters in Counseling focused on College Student Personnel from California Lutheran University. I now work as a Counselor for two community colleges and I teach counseling courses. My favorite part of my job is to help students prepare, fight, and achieve their STEM goals. I am here to cheer and advocate for you!
---
Contact Us
If you have questions or comments, please email us at STEMEquityAlliance@canyons.edu.
If you're a student and you'd like to join our Canvas shell, please email us for the link.