Data Visualizations
Data visualization is a graphical representation of reported information and data. Using visual elements like charts, graphs, maps, and other measures provides an accessible way to view and understand trends and patterns in data. Having a clear vision of these data are instrumental in making data-driven decisions.
Tableau is a program that "helps people transform data into actionable insights." Using this software, the Institutional Research department turns its findings in specific areas into easy-to-understand graphics that help inform the college's decisions to better the student experience. Below are the visualizations available to view.
For questions concerning these visualizations or the data they contain, please email Daylene Meuschke, Preeta Saxena, Vida Manzo, or Alicia LeValley.
---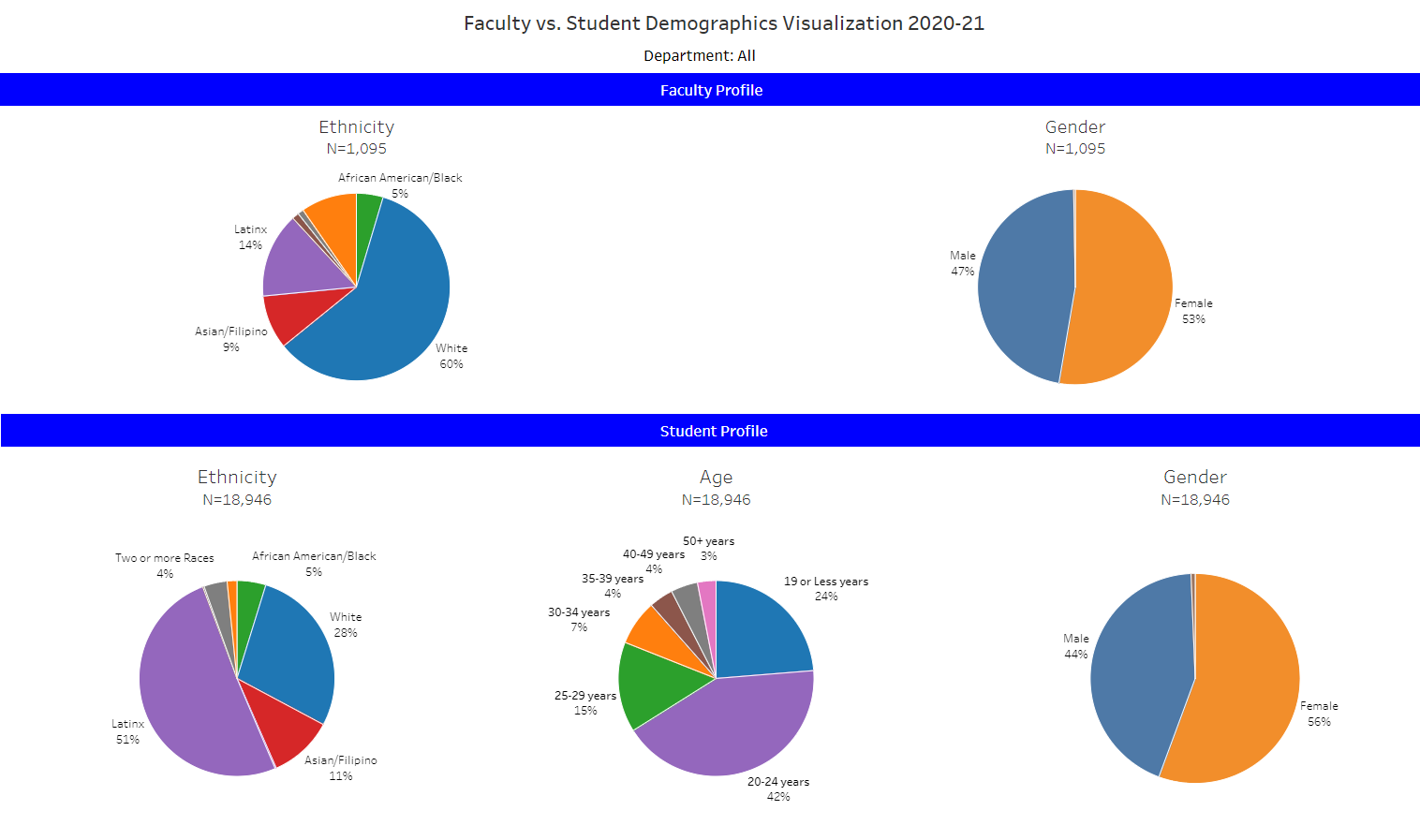 Comparison of demographics (Gender and Race/Ethnicity) for teaching
Faculty vs. students enrolled. Refresshed annually in the fall for the prior academic year.
---
Academic Program Review
---
---
ARCHIVED VISUALIZATIONS