Children's Center Overview
---
Our children's program is comprised of half- and full-day options for children who are between 12 months of age as of August 1st until the child is eligible for kindergarten. Our Center family includes student parents, faculty, staff of COC, and the community. The primary focus of the program is to promote feelings of competence and self-worth that will serve as a strong foundation for future growth and learning. As research indicates, we recognize play as children's work it is the way they learn about the world and their roles in it. Through exploration and experimentation, alone and in groups, children come to understand the physical properties of things and the social structure around them. We provide a variety of experiences that enhance children's social, emotional, intellectual and physical growth in an atmosphere of mutual respect. Our goals are to provide each child with a variety of educational and creative material that stimulates both learning and social interaction while allowing for individual differences, encouraging exploration and providing opportunities to make choices.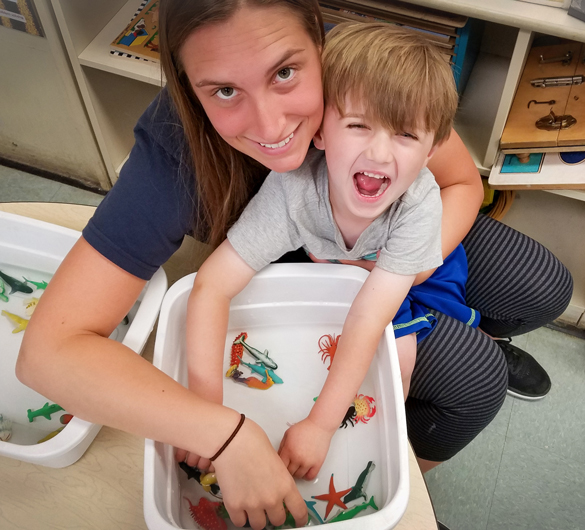 We are accredited by the National Association of Early Childhood Programs, verifying that the program demonstrates substantial compliance with nationally recognized criteria for high-quality early childhood programs. Accreditation additionally validates the center as a program to be modeled as an appropriate setting for teacher/caregiver training.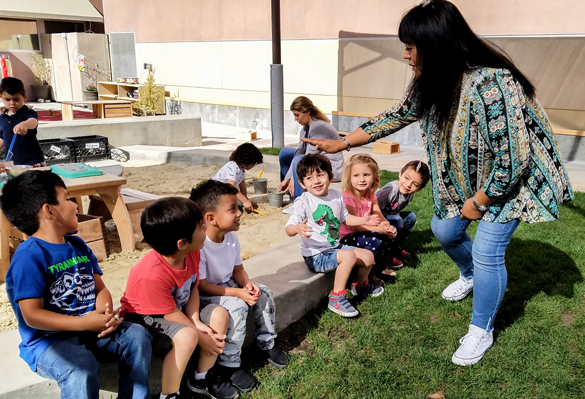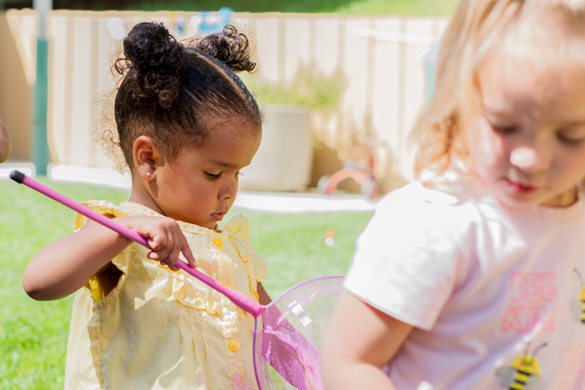 In addition, to our programs commitment to quality in the early years, we participate in the Quality Start Los Angeles (QSLA), Quality Rating and Improvement System (QRIS). As a recognized QSLA-QRIS site we receive professional development opportunities for our staff, grants for program improvement, and classroom materials.

We also implement the Outdoor Classroom Project and believe this daily exchange in nature arouses discovery and unfolds meaningful learning experiences and creates an environmental canvas in which children can learn.
The Center of Early Childhood Education (ECE) provides the setting for a quality program and maintains the State of California licensing requirements for Title 22 and Title V.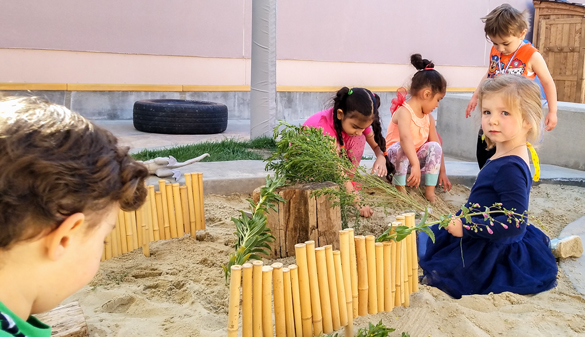 ---
Lab School
The center is a laboratory program that was established to provide a supervised practicum experience for students majoring in early childhood education at College of the Canyons. The ECE academic department and the laboratory classrooms form an integral whole. College of the Canyons students have the opportunity to complete coursework at either the Valencia or Canyon Country site where they are placed with certificated/credentialed instructors. This continuity between theory and practice has proven to be a unique strength of the college program.