Emergency Medical Technician
---
---
Will I be able to get a job? Does the program provide job placement services?
---
The program does not provide formal job placement services however the
Career Services
office on campus can assist students (free of charge) with finding employment including resume writing/review, job searches, workshops, interview practice, etc.
Additionally, we work closely with local industry to develop and offer internships. When we receive job announcements from industry, this information is passed along directly to all the students in the program.

COC EMT students practice patient assessment skills using a
variety of equipment and the EMT Program's ambulance simulator.
---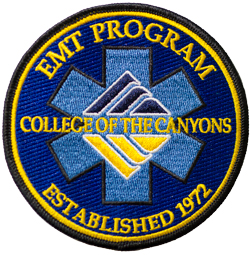 The EMT Program has been named a "Strong Workforce Star" by the Chancellor's Office of the California Community Colleges.