Media Entertainment Arts
---
---
Check out our Media Entertainment Arts program at COC.
---
We live in the capital of media arts here in Los Angeles, so students who are doing this program have a good chance of finding employment in the field. You get immediate hands-on activities and knowledge in what it is you do.

So whether you want to be a cameraman, or whether you want to be an animator, in the very first classes you'll pick up a camera and shoot, you'll pick up a pencil, or a computer mouse, and you'll animate.
---
Will I be able to get a job? Do the programs provide job placement services?
---
The programs do not provide formal job placement services however the
Career Services
office on campus can assist students (free of charge) with finding employment including resume writing/review, job searches, workshops, interview practice, etc.
Additionally we work closely with local industry to develop and offer internships. When we receive job announcements from industry, this information is passed along directly to all the students in the program.
---
Media Entertainment Arts seeks to create, improve, expand and strengthen relevant and rigorous academic Programs of Study, in cooperation with local high school, ROP, and community and regional business and industry partners.
By developing sequentially modeled curricula and practicum for media, entertainment, and design industrial arts, Media Entertainment Arts will link current industry skills and foundation Career & Technical Education standards to all aspects of study.
---
Social Media info coming...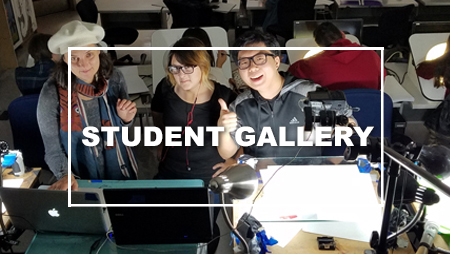 We are proud of our MEA students!
Over time we will continue to add
student projects into the Student Gallery.