Network Technology AS Degree
---
The Network Technology Program will prepare students for an entry-level position in an IT related industry with emphasis in either systems administration or network
administration. The associate degree is designed to provide entry level job skills and is transferable to four-year colleges or universities. Emphasis is placed
on hands-on labs and case studies designed to apply principles and develop troubleshooting skills. Students can prepare for industry certifications from industries and organizations such as BICSI, Cisco, CompTIA, or Microsoft.

Degree Student Learning Outcome:
Students will be able to design, implement, troubleshoot and maintain networking systems.
Program Requirements:
Units Required: 30
---
ESYST-101
Basic Electronics | 3 units
NETECH-111
Computer Maintenence A+ Certification Prep. | 3 units
NETECH-113
Data Center | 3 units
NETECH-142
MCSA: Windows Server OS | 3 units
NETECH-151
CCNA: Introduction To Networks | 3 units
NETECH-152
CCNA-2: Switch/RTE/Wireless | 3 units
NETECH-153
CCNA-3: Enterprise Networking | 3 units
NETECH-219
Security+ Certification | 3 units
ESYST-121
IoT – Connecting Things | 3 units
ESYST-131
IoT – Python Programming | 3 units

Total Units 30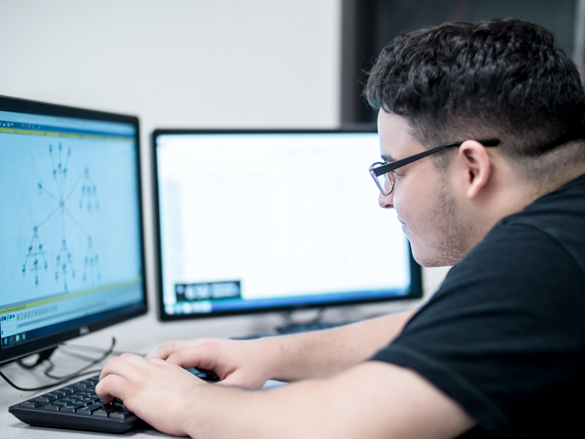 ---