Spain
Spanish Language & Culture
Duration: 4 weeks
Credits: 5 units
Courses: Span 101, 102, 201, 202
Immerse yourself in experiential learning – Spend the Summer or Winter Intersession in Spain!
Madrid becomes an extension of your classroom as you explore Spanish parks, monuments, churches and museums while attending Spanish Language classes with local or visiting faculty. Participants on the Summer in Madrid program live in student apartments or in homestays (with supplement) located throughout the city and have the opportunity to explore Spain with a day excursion to Segovia as well as an optional day excursion to Toledo and an optional three-day/two-night excursion to Andalucia.
Elementary Spanish I (101); Elementary Spanish II (102); Intermediate Spanish I (201); Intermediate Spanish II (202)
Cultural learning is an integral part of the Summer in Madrid Program. Participants attend on-site lectures at museums and historical sites within and outside of Madrid.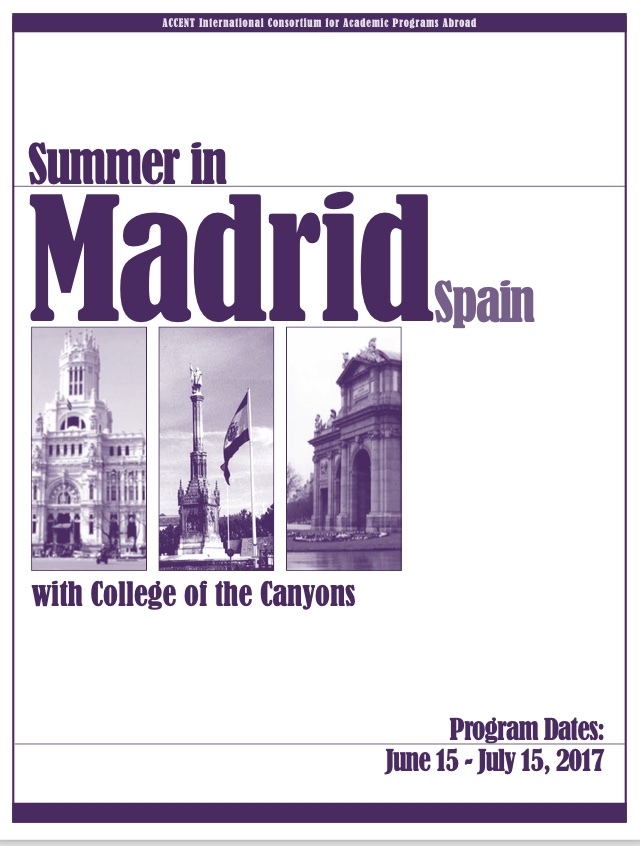 Students are required to register for in one of the courses of the courses offered. Open to students who are at least 18 years of age at the time of application. Program space is limited.