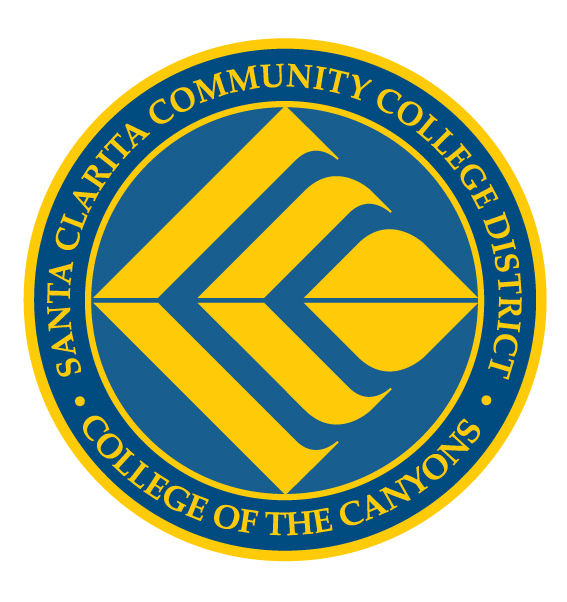 Position Number: ACA20-363
College of the Canyons
Santa Clarita Community College District
announces an employment opportunity for
Black Students' Success Counselor,
Full-Time Tenure Track
Review Date: June 24, 2021
This position is a high priority for our District for the 2021-2022 year and is contingent upon continue available district, grant and state funding.
Who We Are
The Santa Clarita Community District is committed to achieving educational equity for all students. As presented in our District Strategic Plan, which focuses on Access, Engagement, and Success, "Equity, inclusion, and diversity are not goals in themselves, but ideologies embedded in all actions and planning across all departments and functions of our college and its two campuses." These areas of focus demonstrate a resolve to focus on student success and confirm that we are at the forefront of change with integrated planning efforts that both evolve and anticipate the needs of our students. We provide students with a rich and dynamic learning experience that embraces differences — fostering healthy inclusion through inquiry, shared dialogue and reflection to ensure that we promote a sense of community, collegiality and cooperation. When you join our team at the Santa Clarita Community College District, you can expect to be part of an inclusive, creative, flexible, innovative and equity-focused community that engages students, each other, and the community in scholarly inquiry, creative partnerships, and the application of knowledge and success.
The College and The District
College of the Canyons is part of the Santa Clarita Community College District and is designated as a Hispanic Serving Institution (HSI), enrolling approximately 32,000 students each academic year. College of the Canyons has a diverse student population that reflects our focus on enhancing the educational attainment and economic well-being of the community we proudly serve. Detailed information about our student population, including data related to student success, can be found on the College of Canyons Office of Institutional Research, Planning and Institutional Effectiveness (IRPIE) website. Additionally, College of the Canyons, was recently honored as a 2021 Bellwether College Consortium award winner, was honored in 2018 and 2019 with the Champion of Higher Education award, was ranked #1 in Los Angeles County during 2019 as the best two-year college for adult learners, and is rated #1 in Los Angeles County for completion rates by college-prepared students. It is distinguished as one of the top transfer institutions in Los Angeles County.
Who We Want
We value the ability to serve students from a broad range of cultural heritages, socioeconomic backgrounds, genders, abilities, and orientations. Therefore, we prioritize applicants who demonstrate they understand the benefits diversity brings to a professional educational community. The successful candidate must be an equity-minded individual committed to collaborating with faculty, classified staff, administration, students and community partners who share our commitment to closing equity gaps. The Santa Clarita Community College District seeks leaders possessing a strong grounding in academic and student services programs and a thorough understanding of the primary mission of the community college. We seek employees that value mentorship and working in a collegial, collaborative environment, who are conscientious risk takers and transformational leaders guided by a commitment to helping all students achieve their educational goals.
We are looking for candidates who have the desire and ability to create a welcoming campus and classroom culture that positively engages and impacts our diverse student population. At College of the Canyons we celebrate and respect diversity in all forms that includes every race, religion, gender, ethnicity, veterans, people with varied abilities, and members of the LGBTQ+ community. College of the Canyons is seeking applications from candidates who can demonstrate experience in counseling, teaching and working with individuals from diverse backgrounds and contribute to the College's mission, vision, and core values.
We are committed to achieving equally high outcomes for all students. Successful candidates will share our vision and will work with us to help all students, regardless of background and level of preparation, achieve their educational goals. College of the Canyons prides itself on faculty contributions through active participation in college-wide governance and the decision-making process This position will be under the direct supervision of the Dean of Counseling.
"BIG PICTURE" RESPONSIBILITY:
College of the Canyons is seeking a faculty leader in the area of Counseling. This is a 11-MONTH professional, full-time tenure track position beginning August 1, 2021. The position may include a combination of teaching, department, college, and community leadership functions. Assignment may include day, evening, and weekend duties at all District sites.

ENTER ESSENTIAL DUTIES:
Collaborates with campus faculty, staff, students, and departments in celebrating and advocating for our Black Students' Success Team.
Collaborates and participates as a contributing member with the Black Student Alliance, A2MEND, and the Multicultural Center to ensure a cohesive and holistic counseling approach for our Black students.
Conducts face-to-face and online academic, career, and life-skills counseling.
Counsels students by assisting them in choosing and planning immediate and long-range educational goals, including developing abbreviated and comprehensive student education plans; assisting with students' career exploration and program selection; recommending adjustments to college and personal development.
Evaluates student aptitudes, abilities, and interests to advise them regarding career paths, career uncertainty, current and future employment trends.
Interprets certificate, associate degree, and transfer related requirements.
Evaluates transcripts, clears prerequisites, and provides academic and transfer counseling.
Participates in the development and implementation of special programs and services that focus on student equity and promote student retention.
Develops college orientations, workshops related to educational and career planning, probation, study skills, and other topics to support student success.
Facilitates orientations, workshops, and presentations for new and continuing students.
Provide students with information regarding college and community resources, assists students with the procedures for enrollment, placement, financial aid and academic progress.
Conducts follow-up services to students experiencing academic difficulties such as students on academic probation, academic dismissal, and students with excessive units.
Enter counseling notes and appropriate reason codes for the counseling appointment. Ensure that all data elements are entered into the District's electronic record keeping software.
May teach credit and noncredit Counseling courses, in accordance with established course outlines.
Participates in the development, implementation, evaluation, and revision of curriculum; assesses student learning outcomes at the course and program review levels.
Engages in activities that enhance rapport with local high school, community and industry partners, and/or four-year institutions.
Conducts collegial responsibilities by participating in institutional committee assignments, student recruitment and retention, shared governance, and campus life activities.
Assists with develop and revising of appropriate credit and noncredit programs and course curriculum in response to discipline and workforce needs.
May maintain office hours (if teaching as part of the assignment) and participates in department, division, and college committees and governance.
Participates in departmental and college program reviews.
Participates in additional faculty responsibilities, including college decision-making activities related to professional and academic matters. The activities will occur within the department as well as in the larger College setting and at all district campuses.
Engages in ongoing professional development and preparation related to best practices associated with pedagogy, andragogy, and all instructional (including virtual) teaching modalities to address anticipated student and instructional delivery needs.
Participates in all course, program and institutional Student Learning Outcome (SLO) assessment processes.
Performs other duties as assigned.
DESIRABLE QUALIFICATIONS, KNOWLEDGE AND ABILITIES:
Historically Black Colleges and Universities (HBCU) transfer and admissions process.
Experience with programs that promote student equity, inclusion, and black excellence.
Current statewide initiatives and best practices in student services.
High-impact teaching and counseling practices.
Approaches, theories, and strategies related to supporting historically marginalized students.
Methods and strategies used in counseling.
Career development methods and techniques.
Assessment of student learning outcomes (SLOs).
Appointment scheduling software, telecommuting software, and chat services
Ability to interact and coordinate with feeder secondary schools and local community agencies.
Ability to plan, coordinate and implement Counseling projects and special events.
Experience as a Counselor in higher education, preferably at a community college.
Commitment to maintain currency in the discipline, including use of advanced technology required in the discipline.
Experience with online counseling/teaching and pedagogy is desired.
Strong commitment to professional growth and development, and to the continued innovation and improvement of successful teaching.
Ability to work effectively with computers and other forms of advanced technology utilized in providing high quality counseling and the understanding and successful use of learning technology.
Willingness to facilitate and encourage student success by working to develop varied and innovative academic learning environments.
Ability to communicate professionally and clearly with students and staff, both orally and in writing.
Demonstrated ability to establish and maintain positive and effective working relationships with on-campus groups (including students, faculty, administrators and staff) as well as off-campus community and education partners.
It is desirable that Counseling faculty have additional abilities and interests in contributing to other professional pursuits at the College, such as: Counseling and instructional innovation, second language ability, sponsoring clubs, new program development, student success initiatives and community or high school outreach.
Demonstrated sensitivity to and an understanding of the diverse academic, socio-economic, cultural, ethnic and disability backgrounds of community college students.
MINIMUM QUALIFICATIONS:
Possession of an

unexpired

California Community College Counselor Credential;
OR
Master's degree in counseling, rehabilitation counseling, clinical psychology, counseling psychology, guidance counseling, educational counseling, social work, career development, marriage and family therapy, or marriage, family and child counseling;
OR
Bachelor's degree in one of the above listed degrees and a license as a Marriage and Family Therapist (MFT).
*Applicants who meet equivalent qualifications must also submit a Request for Equivalency Form.
*Note to current COC adjunct instructors in the discipline: If you were qualified and hired under the previous set of equivalencies, you may still qualify for this position. Please contact Human Resources.
PROFESSIONAL RESPONSIBILITIES:
Counseling faculty members at College of the Canyons facilitate student learning by working to develop every student's abilities and by designing varied and exciting learning environments.

Counseling f

aculty members work as team members with all staff, create innovations in teaching and learning methods, and work to provide an environment for students to be partners in learning.

Counseling f

aculty members also assist in program planning, carry out related projects and evaluate related department programs and faculty.

Counseling f

aculty members carry out their professional responsibilities by participating in the college decision-making activities related to academic and professional matters via meetings, by participating on project teams, by engaging in ongoing and meaningful professional development, and by providing support to students on a one-to-one and small group basis at regularly scheduled times.
In addition to professional expertise in teaching within the discipline, applicants should possess the following abilities and attitudes that have been identified as important to successful performance in the position.
PROFESSIONAL ABILITIES:
Maintain up to date on issues regarding equity, inclusion and other issues impacting our Black student population
Develop a welcoming, equitable, and inclusive environment for our Black student population;
Adapt varying pedagogical approaches to meet the needs of Black college students with differing learning modalities and abilities;
Facilitate groups and workshops that engage and motivate Black college students Maintain subject matter currency relevant to Black college students;
Effectively ensure the accuracy of notes entered in our student database;
Participate in appropriate professional organizations, attend conferences and workshops regarding equity, inclusion, and other issues impacting our Black student population;
Effectively engage with technological tools designed to assist the students and institution in moving students toward goal completion;
Communicate effective orally and in writing;
Develop and maintain effective working relationships with District staff, faculty, and students Success and commitment as a team player, including the ability to engage in cooperative problem solving;
Success at initiating, executing and following up on projects, including the ability to set specific objectives and measure achieved results;
A commitment to the mission and values of the community college;
A positive attitude, including the ability to foster collegiality;
Flexibility, including the acceptance of and willingness to change;
Open-mindedness, including fairness and the ability to see multiple perspectives;
The willingness to take risks and be innovative;
A willingness to see complex tasks through to completion; and
The willingness to accept responsibility for professional and personal growth.
SALARY PLACEMENT
Eleven-month position; anticipated starting date August 1, 2021.
Initial Salary Placement on Academic Salary Schedule 1 is dependent on education and experience. Initial Salary Placement Range is from: $70,524 – $112,128 annually (adjusted for 12 months of pay per year). Column placement is based on education and step placement will be based on years of professional experience, not to exceed nine (9) years' experience for a maximum placement of Step 10: For details, click on link to Academic Salary Schedule.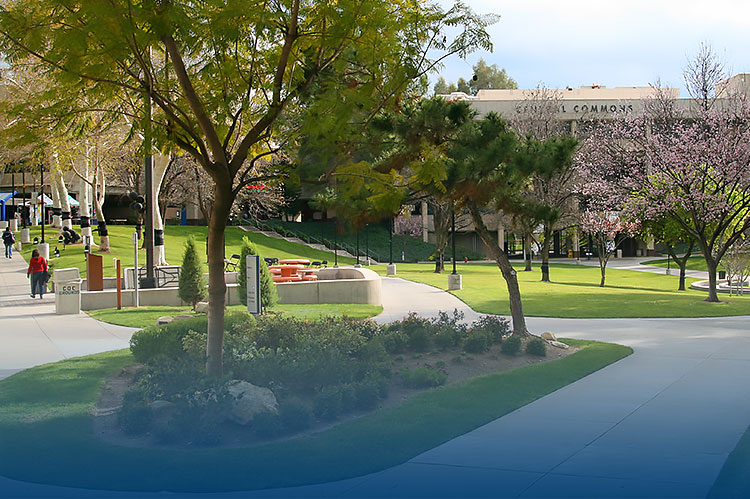 PHYSICAL DEMANDS
Position requires sitting and viewing a computer monitor for extended periods of time plus frequent periods of standing and walking, which may include climbing staircases; dexterity of hands and fingers to operate a computer keyboard and related equipment; reaching, bending, kneeling, crawling and stooping; frequently exert 10-20 pounds of force to lift, carry, push, pull or otherwise move objects; hearing and speaking to communicate and provide information to others; vision to read printed material and computer monitor; handling and working with various materials and objects; and travel from site-to-site.
CONDITIONS OF EMPLOYMENT
Part of the teaching assignment may be evenings and/or weekends at all District sites.
The instructor may be expected to deliver instruction utilizing nontraditional delivery methods.
An excellent benefit package including medical, vision, dental, life and Section 125 is offered.
Proof of eligibility to work in the United States and signing of loyalty oath per government codes 3100-3109.
Successful completion of background fingerprint clearance, pre-employment physical examination (disabilities not related to the physical job will not affect the application process) and TB screening.
Meeting applicable eligibility requirements under CalPERS or CalSTRS if you are a current or former member.
Board of Trustees approval.
Official transcript must be submitted upon offer of employment.
Position is contingent upon funding and is subject to change.
EQUAL EMPLOYMENT OPPORTUNITY
The Santa Clarita Community College District is committed to employing qualified administrators/managers, faculty, and staff members who are dedicated to student learning and success. The Board recognizes that diversity in the academic environment fosters awareness, promotes mutual understanding and respect, and provides suitable role models for all students. The Board is committed to hiring and staff development processes that support the goals of equal opportunity and diversity, and provide equal consideration for all qualified candidates. The District does not discriminate on the basis of race, religious creed, color, ethnic or national origin, ancestry, citizenship status, uniformed service member status, physical disability, mental disability, medical condition, marital status, sex, pregnancy, age, sexual orientation, gender identity, or any other protected basis under the law.
Applicants who have disabilities may request that accommodations be made in order to complete the selection process by contacting the Human Resources office directly at (661) 362-3427.

ABOUT THE DISTRICT
Innovative. Collaborative. Entrepreneurial. These characteristics not only define College of the Canyons, they are embodied by the faculty, staff and administrators who make this college unique among the 115 California Community Colleges.
Established in 1969, College of the Canyons is among the fastest-growing colleges in California and the nation. It is widely recognized as a model community college for enhancing student access, success and equity. Its completion rates rank among the highest in the state. The college has established a well-deserved reputation for bolstering economic development and offering innovative career technical education responsive to industry needs.
Guided by visionary leadership, the college serves a 367-square-mile area of northern Los Angeles County that includes the dynamic, growing Santa Clarita Valley. A steady influx of new residents and businesses creates a spirit of possibilities that inspires the college to be flexible, creative and attuned to the community's evolving needs. The growing diversity of the community is mirrored by the college, which qualifies as a Latino-serving institution.
The college's influence in the community is best illustrated by the dozens of collaborative partnerships it has forged with local school districts, government entities and service organizations. Examples include the Performing Arts Center's K-12 Arts Education Outreach initiative, which allows thousands of children to experience the arts each year, and Academy of the Canyons, an early/middle college high school at the Valencia campus that is ranked among the top 10 percent of high schools in the nation.
With campuses in Valencia and Canyon Country, the college offers 92 associate degree programs, including 23 associate degree for transfer (AD-T) options, as well as 71 certificate programs. Classes are offered during traditional fall and spring semesters, as well as shorter, intensive summer and winter sessions. Additional educational opportunities exist at the University Center, whose four-year colleges and universities offer approximately 30 bachelor's, master's and doctoral degree programs, as well certificate and credential programs.
Because of the college's commitment to meeting the needs of the community, local voters have approved two bond measures valued at more than $240 million since 2001. The college also secures substantial funds from the state and millions of dollars in grants each year that allow new, cutting-edge programs to be developed and facilities built to accommodate them.
Given its commitment to growth and innovation, College of the Canyons sets a new standard for what a college can achieve. It is a vital cultural, educational and economic force in the region. Join us to discover unexpected possibilities, the freedom to innovate and an opportunity to shape the future.
APPLICATION AND SELECTION PROCESS:
Applicants are encouraged to complete their applications online at https://www.canyons.edu/administration/humanresources/. If you require assistance, please call the Human Resources office at (661)362-3427 or for the hearing impaired TTY/TDD Line at (661)362-5178. Applicants may check the status of their application online and may expect to be notified within approximately 5 weeks following the Review Date as to the status of their application.
All application materials must be uploaded online or received in the Human Resources office by the end of the day on the Review Date in order to assure consideration for this position. Postmark is not acceptable for this purpose. Separate application materials must be submitted for each position applied for. Materials submitted become property of the District and will not be returned, copied, or considered for other openings. The Human Resources office is located in the University Center, Suite #360 at 26455 Rockwell Canyon Road, Santa Clarita, CA, 91355.
Your application is not complete until the following required materials have been uploaded online or received by the Human Resources office:
A

District Academic application.
Letter of interest (cover letter). In your letter, please address your qualifications and experience as they pertain to the job duties, the demonstrated knowledge, and the abilities section of this announcement. Provides specific details and examples of your direct leadership in achieving the list of minimum and desirable requirements for this position.
A detailed resume summarizing education and experience.
College transcripts verifying educational degree(s) required for the position. Submit unofficial copies of transcripts for application purposes. Copies of college diplomas are not acceptable in lieu of transcripts. Important note on minimum education requirements: Units and/or degree(s) earned must have been awarded by a college or university accredited by an agency recognized by the American Council on Post-Secondary Education. Please see our website for evaluation requirements for units and degrees earned at foreign institutions.
Confidential Recruitment Source Information (Voluntary Survey). This is voluntary and is part of the online applicant profile separate from the application.
Supplemental Questions. Complete the Supplemental Questions as part of your application packet.
Additional Application Submission Materials Required:
Philosophy of Diversity Statement
Supplemental Questions
Please describe your experience working with Black students, promoting Black students' success, and implementing programs and services to ensure Black students' success.
Please describe your experience with guided pathways.
Please describe your direct experience conducting academic, career and personal counseling in a community college, and/or other higher education setting.
Please describe your direct experience teaching and/or counseling in an online environment.
Please outline the technological tools you use in a counseling and teaching environment. Please be specific in describing the software programs and your proficiency in using them in both settings.
Please note:
Skills evaluation of candidates for interview may be required.
Travel and relocation expenses are the responsibility of the applicant.
Hiring committees review all complete, qualified application packets. Possession of the minimum qualifications does not guarantee an interview.
A presentation will be required for those candidates selected for an initial interview.
Current COC employees who are applying for this position: Please be aware that materials from your personnel file are not included as part of the application file; therefore, please provide the same requested application materials as any other applicant.
Applicants are encouraged to apply online. If you need assistance with the application process, contact:
Human Resources Office
(661) 362-3427
TTY/TDD (661) 362-5178 or visit our website at
https://www.canyons.edu/administration/humanresources/
It is the applicant's responsibility to ensure that all application materials are fully and correctly submitted. All materials submitted are for this position only and become the property of the District. Materials will not be returned, copied or considered for other openings. Resumes may not be submitted in lieu of the official application form.
The College is expecting to conduct initial interviews the week of July 12, 2021 and conduct final interviews the week of July 12, 2021 or July 19, 2021. This is an estimated timeline, and is subject to change.
Position is offered contingent on funding. We reserve the right to withdraw, extend the filing date, reopen, or delay filling this position. Recruitment may continue until the position is filled.