Updates
July 17, 2021 – All employees, students and visitors must wear face masks inside college buildings per updated Los Angeles County Department of Public Health orders. This applies to everyone, regardless of vaccination status. The order became effective at 11:59 p.m. Saturday, July 17 and supersedes face mask guidelines in the COVID-19 Containment, Response and Control Plan posted below. More
July 1, 2021 – College of the Canyons is in the process of transitioning to normal operations based on guidance from the California Department of Public Health, County of Los Angeles Department of Public Health, Centers for Disease Control and Prevention, and other state and federal agencies. For details, please refer to the updated COVID-19 Plan below.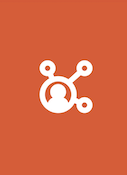 COVID-19 Plan
Updated July 1, 2021
The Containment, Response and Control Plan outlines procedures for a safe return to campus.
Note: Face masks required inside college buildings. More
Resources
Containment, Response & Control Plan


COVID-19


Operational Update


Return-to-Campus Plans


CARES Act Grants


HEERF Grants


Incident Command Team


Chancellor Van Hook


Human Resources

L.A. County Updates and Alerts


Department of Public Health


Department of Public Social Services

California Coronavirus Response


Department of Public Health

California Community Colleges


Vision Resource Center

Resources for community college employees


Letter to Californians

Letter from California Community Colleges Chancellor Eloy Ortiz Oakley


Nursing Update

Guidance regarding BRN requirements for nursing clinical hours

Zoom Exploits

Don't get "zoom bombed!" Web-conferencing solutions like Zoom can be vulnerable to malicious disruptions.

Scammers are taking advantage of fears surrounding the Coronavirus. Here are some tips to help you keep the scammers at bay:

• Hang up on robocalls. Don't press any numbers. Scammers are using illegal robocalls to pitch everything from scam Coronavirus treatments to work-at-home schemes.
• Ignore online offers for vaccinations and home test kits. There currently are no vaccines, pills, potions, lotions, lozenges or other prescription or over-the-counter products available to treat or cure Coronavirus disease 2019 (COVID-19) – online or in stores.
• Don't respond to texts and emails about checks from the government. The details are still being worked out. Anyone who tells you they can get you the money now is a scammer.


Email Scams

Scam emails typically employ a few common tactics that you can look for to help you determine malicious intent.


Financial Aid

Consumer information for those with federal student loans.