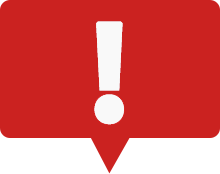 Incident Command Team


Positive COVID-19 Cases


Chancellor Van Hook


Human Resources

Department of Public Health


Department of Public Social Services

California Coronavirus Response


Department of Public Health

Centers for Disease Control & Prevention

California Community Colleges

Information, Updates & Resources


Important Information About Grading


Vision Resource Center

Resources for community college employees


Letter to Californians

Letter from California Community Colleges Chancellor Eloy Ortiz Oakley


Nursing Update

Guidance regarding BRN requirements for nursing clinical hours

Coronavirus Scams

Scammers are taking advantage of fears surrounding the Coronavirus. Here are some tips to help you keep the scammers at bay:

• Hang up on robocalls. Don't press any numbers. Scammers are using illegal robocalls to pitch everything from scam Coronavirus treatments to work-at-home schemes.
• Ignore online offers for vaccinations and home test kits. There currently are no vaccines, pills, potions, lotions, lozenges or other prescription or over-the-counter products available to treat or cure Coronavirus disease 2019 (COVID-19) – online or in stores.
• Don't respond to texts and emails about checks from the government. The details are still being worked out. Anyone who tells you they can get you the money now is a scammer.


Email Scams

Scam emails typically employ a few common tactics that you can look for to help you determine malicious intent.


Zoom Exploits

As people start utilizing web conferencing solutions like Zoom, malicious individuals are finding ways to disrupt your conversations.