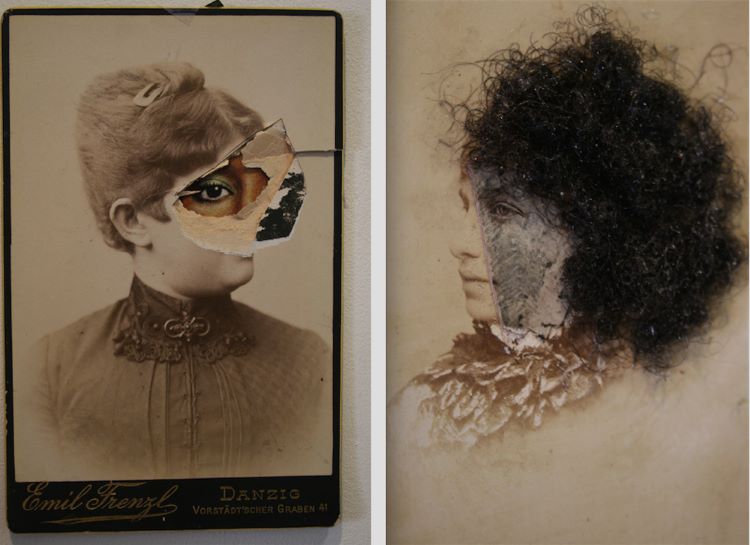 Jessica Wimbley:
Belle Jet and Cabinet Cards
Main Gallery, Mentry Hall 108

February 3 – March 26, 2020
Merging memory, biology, culture and history, Jessica Wimbley investigates identity through portraiture. Using poet Audre Lorde's term biomythography (a literary form that blends elements of autobiography, the novel, and personal mythology) as an interdisciplinary approach, Wimbley creates mixed media works combining painting, photography, drawing, performance and digital media to challenge the complexities of race and narrative in the American imagination.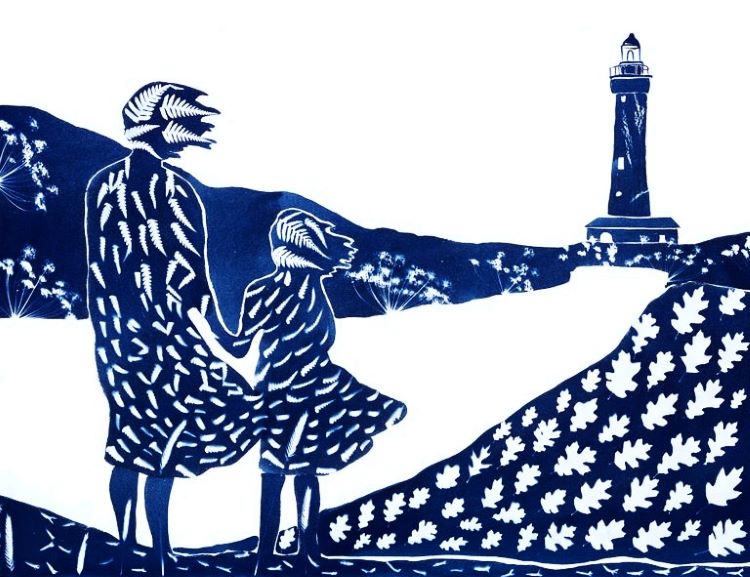 BROOKE SAUER: Eternal Blue
Gallery 206, Library second floor
April 12 – May 28, 2020

With a background in painting and a love of botany, Brooke Sauer strives to connect more deeply with the natural world by exploring and learning about it first-hand and reflecting on humans symbiotic connection to it. Her evocative prints are made from pressed plants and sometimes photographic imagery that she collects while hiking and exploring; using the natural sunlight and water available to her to create unique and unpredictable piece cyanotype prints.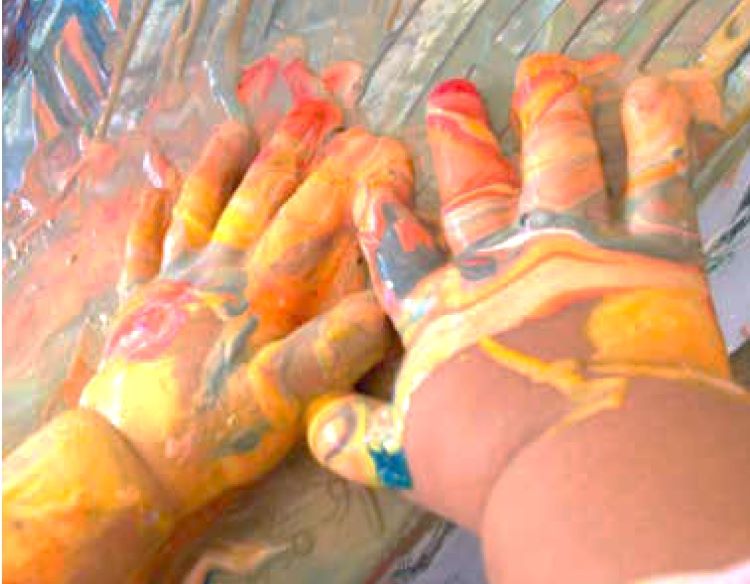 Budding Artists Annual Art Exhibition & Silent Auction
Main Gallery, Mentry Hall 108

APRIL 13 – APRIL 24, 2020
Our annual exhibition featuring enthusiastic artwork created by the children enrolled in the college's Center for Early Childhood Education.


24th Annual Student Art Exhibition
Main Gallery, Mentry Hall 108

MAY 4 – MAY 29, 2020

The 24th Annual Student Art Exhibition is a wonderful, eclectic collection of artwork created by COC's talented student artists. Works on display include drawing, photography, painting, sculpture, and animation.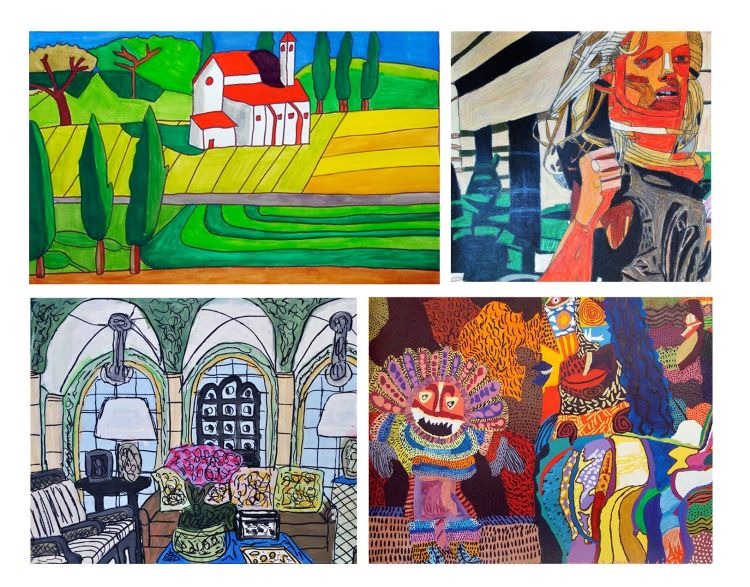 The Artists of TIERRA DEL SOL
Gallery 206, Library second floor
August 2020 – November, 2020

The Tierra del Sol Foundation is a strong and vibrant community in which all of its members contribute to the strengths and assets for the common good. Tierra's mission is to empower people with disabilities to fulfill their potential and desire to become productive citizens who are accepted, included and valued for the contributions they make to the economic, civic, and cultural vitality of the community. At the Progressive Art Studios of the Tierra del Sol Foundation, individuals discover career opportunities, advance their skills and craft their own professional career path in the arts.