Career Tree Levels
---
Business – Marketing
Create, present, and market unique marketing strategies for dynamic advertising, sales, and public relations campaigns.
Design and implement powerful marketing plans to solve real world business challenges.
Experience the exciting world of marketing and public relations by applying the latest social media marketing strategies.
Career Focus: Immediate Employment, GIG Economy and Prepare for Transfer.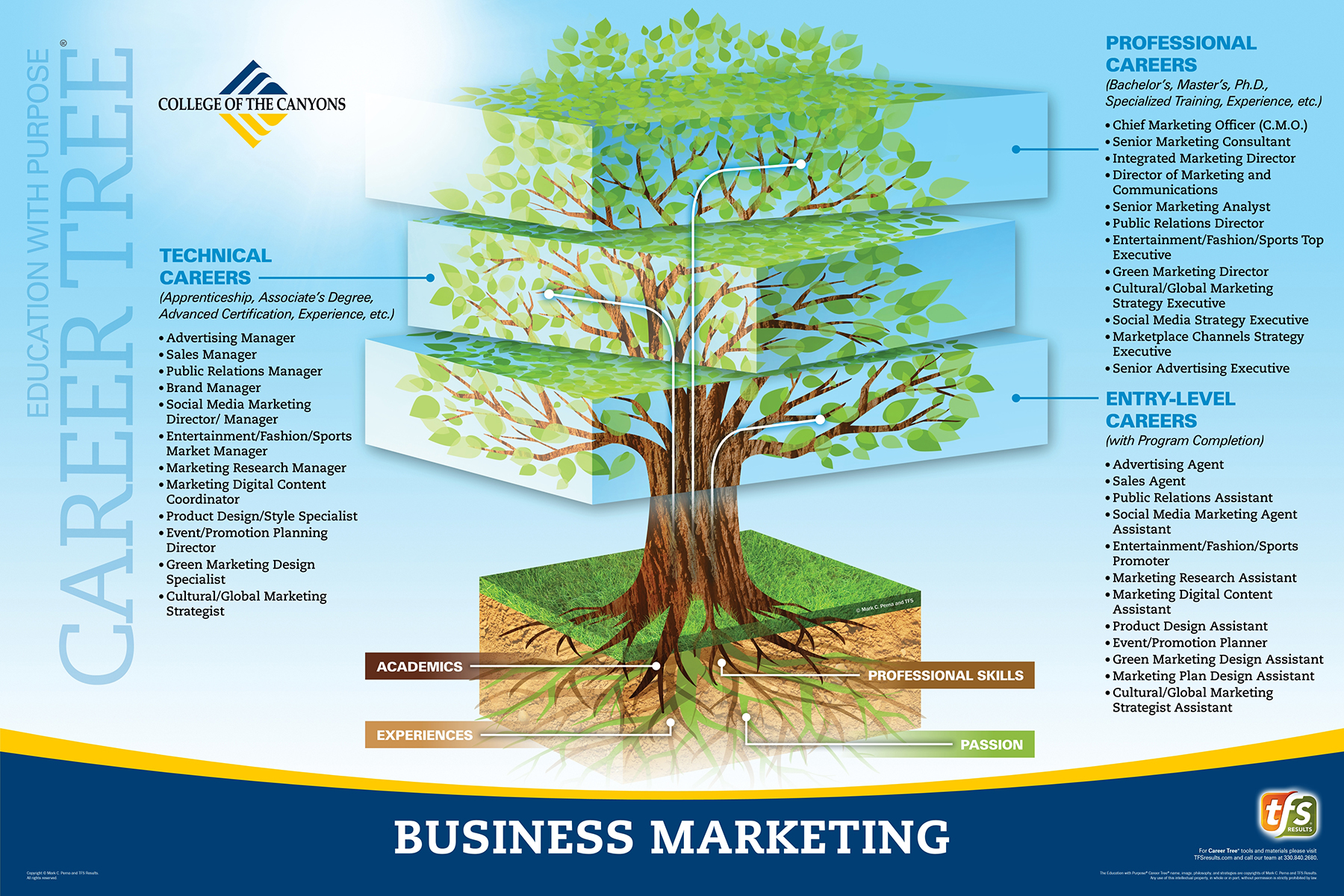 Level 1
- Entry-Level Careers
Level 2 - Technical Careers
Level 3 - Professional Careers