Welcome to the ESL Program
---
The ESL Department at College of the Canyons has been helping students in the Santa Clarita Valley and beyond learn and improve their English for over 20 years.
Many of our students have gone into professional careers like nursing, teaching, and business. Others have continued their studies here at COC and at 4-year universities. Others have reached their goal to speak better English, make friends, and enjoy their American lives.Of course, all have improved their English, made friends, broadened their cultural awareness, and enjoyed their lives here in the United States.
Whatever your level of English, we can help you progress and reach your goals. While this is the home of the CREDIT ESL Department, our sequence of courses over two programs will help you succeed.
Some important differences between the two programs can be found here: What are the differences?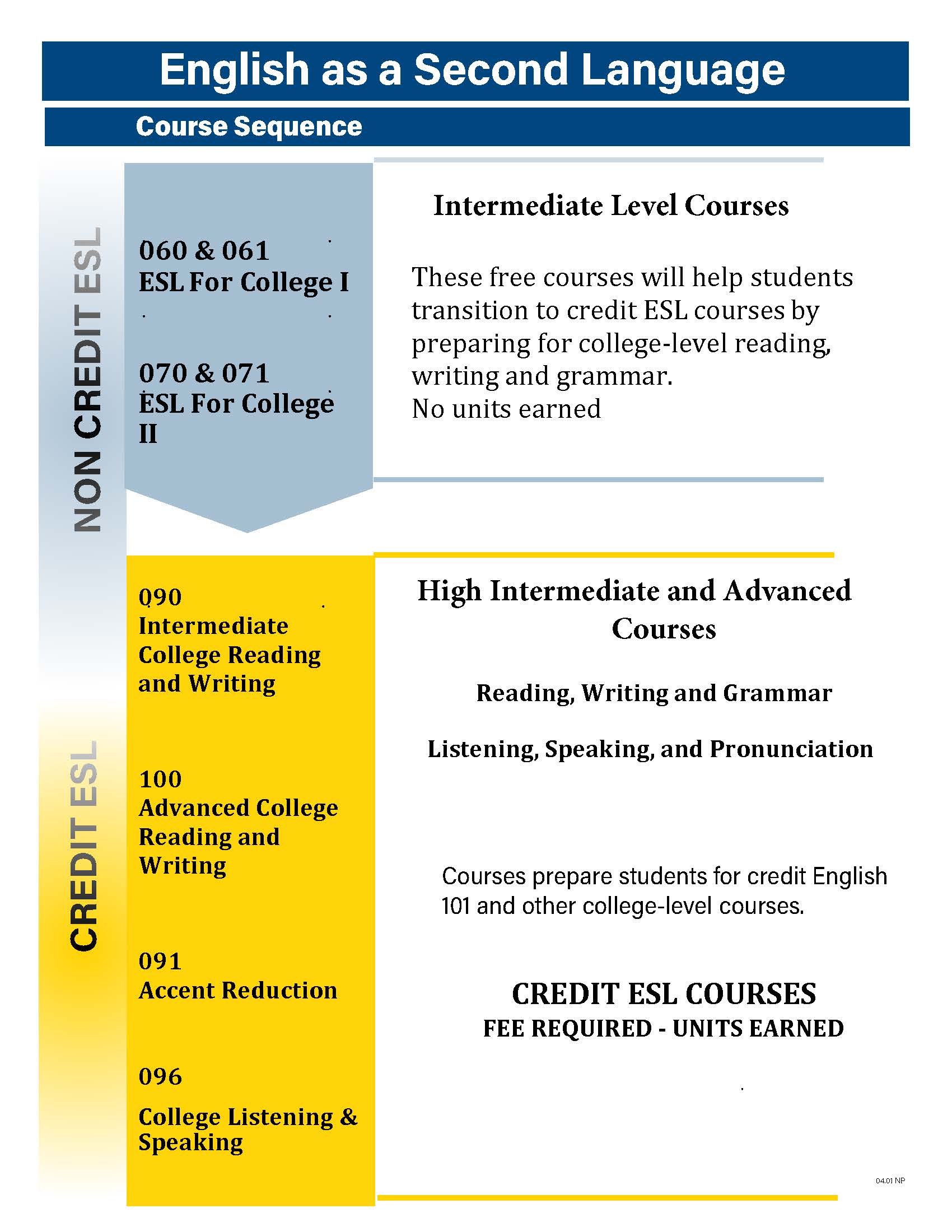 For information on the Credit Courses can be found HERE
Whatever your goal is, we can help you get there. All you have to do is come in, contact us, and get started today. For help in getting started, you could try looking at your goals. Click below:
We look forward to seeing you at College of the Canyons.
Heather Maclean
ESL Dept. Chair