Anthro 101 - Introduction to Physical (Biological) Anthropology - Laurie Solis
| | |
| --- | --- |
| Course: | Introduction to Physical (Biological) Anthropology |
| Professor: | Laurie Solis |
| Email: | laurie.solis@canyons.edu |
| Format: | |
| Course Length: | |
Introduction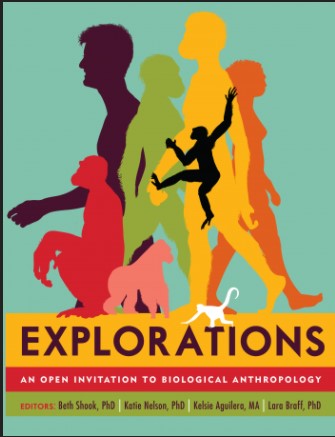 Hi!
Welcome to Introduction to Physical (Biological) Anthropology
Class attendance via Canvas is vital to your success in the class. Communication with your instructor is essential. Do not hesitate to let me know of any technical issues or course challenges you may be experiencing. My goal is to help you succeed. Since this is a survey course, class participation via your online presence is vital to your success. Your attendance is measured via your Discussion Boards and Homework Assignments, so if you miss two consecutive assignments/discussions, you may be dropped. Failure to complete the first assignment will result in a "non attendance" and you will be dropped. Communicate with me if you are having challenges so that I can help you resolve them.

Course Information
This is a 100% online class. All of our work occurs on a Canvas delivered website. You must log in to the class on Canvas by 11:59 PM on the first day of class, or risk being dropped from the course. You will not be able to access the course Canvas site until the first day of class. To access the course, login to the Canvas website (available by the first day of class): https://coc.instructure.com/login/canvas
If you have questions, please email me at laurie.solis@canyons.edu

Course Description
Anthropology concerns the study of humans from a global and comprehensive perspective. Anthropology employs a holistic, or multifaceted, approach to the study of human beings both past and present. The great breadth of anthropology has resulted in the development of several sub-disciplines and a number of fields of specialization. This course provides a thorough introduction to physical (biological) anthropology, one of the major sub-disciplines of anthropology. Physical anthropology is concerned with the origins and evolution of humans and with contemporary biological variations among human populations. Physical anthropology considers the biological aspects of humankind from an evolutionary perspective, studies human origins and development within the Order primates, and investigates the relationships between human biology and culture. This course covers a wide range of concepts and issues concerning the diversity of the Order Primates with an emphasis on human and non-human primate variation, adaptation, and evolution. Much of this course centers on paleoanthropology, a major specialization within physical anthropology that concerns the origins and physical evolution of humans and their hominin ancestors largely through the study of hominin fossils and associated paleoenvironmental, geological, and archaeological data. We also focus on population genetics in the conceptual framework of evolutionary processes and examine primate behavior from an evolutionary and comparative framework. Students will complete written assignments, engage in class discussions, and prepare for course tests from lectures and assigned reading material covering a wide range of key topics drawn from various sub-fields of physical anthropology and related disciplines, such as paleoanthropology, molecular anthropology, evolutionary biology, evolutionary psychology; primatology, primate behavior ecology, archaeology, geology, osteology, comparative anatomy, paleontology, anthropometry, and forensic anthropology.
What to Expect in this Course
Welcome to Introduction to Physical Anthropology. I am excited to be your instructor in this course and my goal is to help you to learn as much as possible and facilitate your success so you can go on to bigger, better things! First, here is the basic run-down of work load and expectations...
You will be expected to read weekly reading assignments, watch videos, post discussions and collaborate with your fellow students. You will have the opportunity to explore and learn about biological lifeways to facilitate your understanding of humanity from a biological perspective.
Other Class Requirements:
You will need to have access to a reliable internet connection (there are on campus wifi/hotspot parking lots that allow student access)
You will need to have access to a computer that enables audio and video
You will need to be able to access Canvas on a regular basis
You will need to be available each week to participate via Discussion Boards each week
You will need to software that can open a PowerPoint, PDF, and Word document - You can download the Apache software suite for FREE here which will allow you to open all Microsoft office documents: https://www.openoffice.org/download/
Have questions before the semester starts? Go ahead, email me at laurie.solis@canyons.edu!

Types of Assessments
Weekly Assignments. Weekly reading assignments will include textbook readings, internet articles, handouts and films given by the instructor. Each week, study questions will be assigned based on the weeks material and PPT lecture and are due each week on MONDAY. You may turn in your assignment via CANVAS on the day it is due before 12:00 midnight so it will not be counted as late. Optional turn in methods – via email (in the event Canvas is not working). If you wish to turn in a paper copy of an assignment, you are welcome to turn it in (on the due date) at the College of the Canyons Valencia Campus switchboard. They will date stamp the assignment and let me know that I need to pick it up. Late assignments are not accepted. Please coordinate with me regarding extra credit and missed points.
Discussion Boards. Each week there will be Discussion Board Posts. These assignments are based on the lectures/material covered during the week. You are expected to collaborate with your fellow classmates.
Exams. There will be two exams - a midterm and a final, each worth 100 points. These exams will be administered via Canvas. I will provide a study guide for you and will do a video test review.
Extra Credit. Extra credit opportunities are provided to you throughout the duration of the course should you need to make up points.
Textbook Information / Link to ZTC Textbook
What will you need to succeed in this class? A TEXTBOOK!
I am not picky about which physical/biological textbook you have; just so long as you have one! Remember this is a science class. You can either choose an older/cheaper version of a textbook such as Jurmain's Introduction to Physical Anthropology or Essentials of Biological Anthropology by Clark Spencer Larsen. OR.... You can use the FREE OER assigned for this course! :)
If you would like access to a free OER textbook, I recommend the following book, Explorations. Please click the link below to access.
https://pressbooks-dev.oer.hawaii.edu/explorationsbioanth/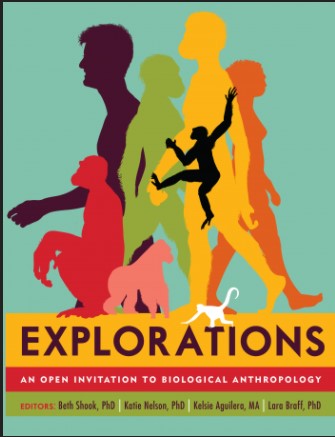 Other Relevant Course Information
Need help and guidance with MLA and APA formatting guide for homework assignments? Please check out the following resources.
MLA Formatting and Style Guide // Purdue Writing Lab
General Format // Purdue Writing Lab
Need help on understanding Academic Discourse? Academic Discourse is the way we discuss important topics in an academic setting. It differs from the way topics are discussed outside of academia. Here is a link to get you started!
https://www.edutopia.org/blog/sammamish-6-academic-discourse-PBL-danielle-lynch
---
Additional Resources
Canvas
This course can be accessed on the first day of class via Canvas at https://coc.instructure.com. Log into Canvas using your CanyonsID single sign-on:
CanyonsID Username is your COC student email address (Ex: username@my.canyons.edu)
CanyonsID Password is your COC student email password
Please visit the Get to Know Your Online Classroom page for help logging into Canvas and for tips on using Canvas and Zoom. Canvas Chat Support is also available 24/7 for any Canvas related issues.
Online Education
Check out the Online Education website for more information on a variety of topics that can help you be a successful online student such as: exam proctoring, learning styles, computer skills, and tips for student success. If this is your first online course, feel free to take our online learning readiness assessment to assess your skills.
The Learning Center (TLC)
The TLC provides FREE online tutoring resources to COC students!
Academic Accommodation Center (AAC)
College of the Canyons AAC provides educational services and access for eligible students with documented disabilities who intend to pursue coursework at COC. A variety of programs and services are available which afford eligible students with disabilities the opportunity to participate fully in all aspects of the college programs and activities through appropriate and reasonable accommodations. For more information on their services visit the Academic Accomodation Center website.
Online Counseling
The Counseling Department offers appointments online. You can schedule an appointment by visiting the Online Counseling website. Counselors can help you map out a plan to reach your educational goals as well as advise you on course selection and registration.
Management of Stress and Mental Health
College of the Canyons cares about your emotional and physical health. Learn more about the broad range of confidential student services, including free counseling and mental health services available during this time by visiting the Student Health & Wellness Center website or by calling them at: 661-362-3259.
The National Suicide Lifeline number is 1-800-273- 8255 (TALK). Please call it if you or someone you know is having thoughts of suicide or is in severe distress - it could save someone's life.
You can also use the Crisis Text Line: Just text "Courage" to 741741. It's free, available 24/7, and confidential.
Veterans Resource Center
The College of the Canyons Veterans Resource Center is a department within the Student Services Division at the college, created to help veterans and veteran dependents with applying to College of the Canyons, enrolling in classes, and requesting VA Education or Vocational Benefits. For more information please visit the Veterans Resource Center website, email veterans@canyons.edu or phone (661) 362-3469.
Library
The Library provides live online and in-person research help, access to a full range of e-resources and physical materials that support the curriculum, individual and group study areas, and much more!
Last updated: 07/26/2021 Sub#: 422