Welcome!
We are here to here to help you achieve your educational goals. Our advisors will support you during every step of your academic journey here at College of the Canyons.
Veterans Resource Center
Helps Vets Transition to Civilian Life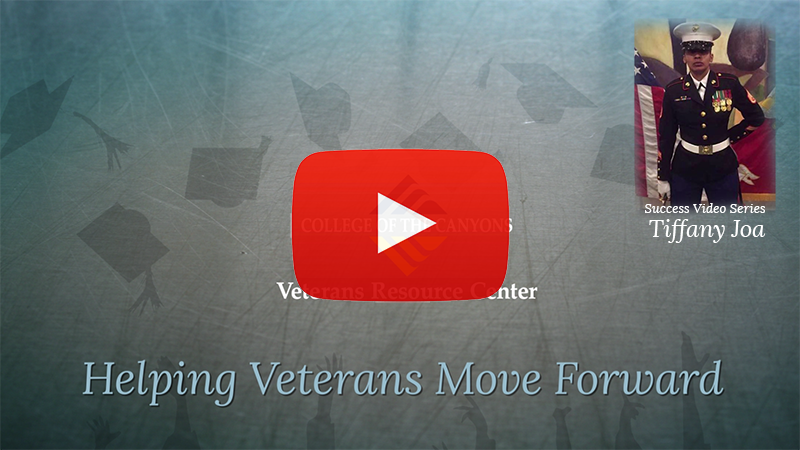 Transitioning back into civilian life is no easy feat for veterans, but for Tiffany Joa the process was made easier by her hassle-free experience at College of the Canyons. Honorably discharged from the Marine Corps in 2016 after 10 years of service, Joa enrolled at the college in 2016 and double-majored in history and liberal arts. From the very beginning I was given all the information and support I needed in order to not only set up my academic plan, but also to execute it as well, said Joa, who graduated with honors in June. The professors and staff at this college have a genuine interest in your success and go out of their way to ensure you obtain it.
Each year, the colleges Veteran Resource Center guides hundreds of veteran students like Joa, as well as veteran dependents, through the process of accessing their VA education and vocational benefits at the college's Valencia and Canyon Country campuses. Read More

Follow Us On Social Media
Keep Yourself Informed!